Another quick update on the Roman Army build. Over the last few weeks I have been able to make a serious dent in the painting of my Imperial Roman Army.
In no particular order I have now built, constructed and painted every figure with the exception of the command stands. These figures have now all been glued to their bases. The bases themselves have received their sand covering and top coat of brown paint.
Just need to finish off the commanders and then I can start tarting up the bases ;-)
The Roman Legion - consisting of
10 cohorts of heavy infantry
3 units of cavalry
5 units of archers
5 units of auxiliary infantry
1 unit of marines
1 unit of Praetorian Guard
10 Scorpions (each will be attached to a cohort)
The picture below shows the Roman Marines - Shields to be attached after basing is finished
Praetorian Guard (large Unit) - again shields to be added
Archer units - 2 eastern style and three western units
Artillery support - 10 scorpions
I want to offer my thanks to one of my readers, he is called Nick.
Nick was able to reach me through Big Red Bat (another blogger who has found fame with his To the Strongest Rule set). Nick wanted to send me a parcel, which he accompanied with a great letter. In this correspondence he thanked me for my blog and wanted to contribute towards my Roman force. His gift was most generous. It was a Warlord box of Scorpion ballistas. Suffice to say these were quickly pressed into the grand battery. Thank you Nick
Lots of heavy infantry....
At the top of the picture can be seen the auxilliary infantry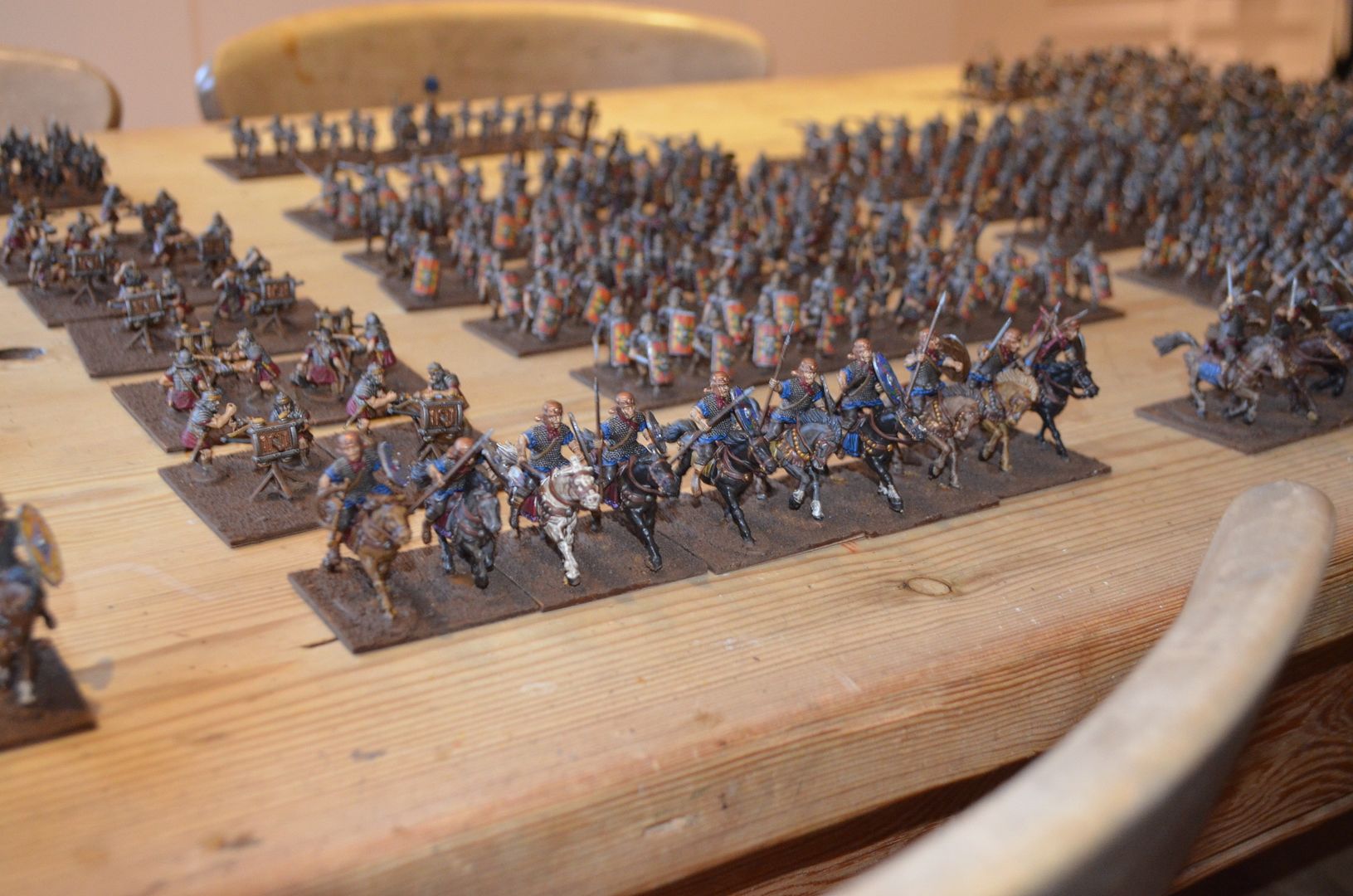 One of the three horse units (above) - Riders still need to be glued into their saddles. I'll do this once basing complete.
I really do believe that this force could take to the field by Christmas.