Hi Folks
Back in late January I embarked on my ECW project and this weekend I finally finished painting all the figures (just the commanders to go) so before I start on the basing I just wanted to see what they all looked like....
The full force...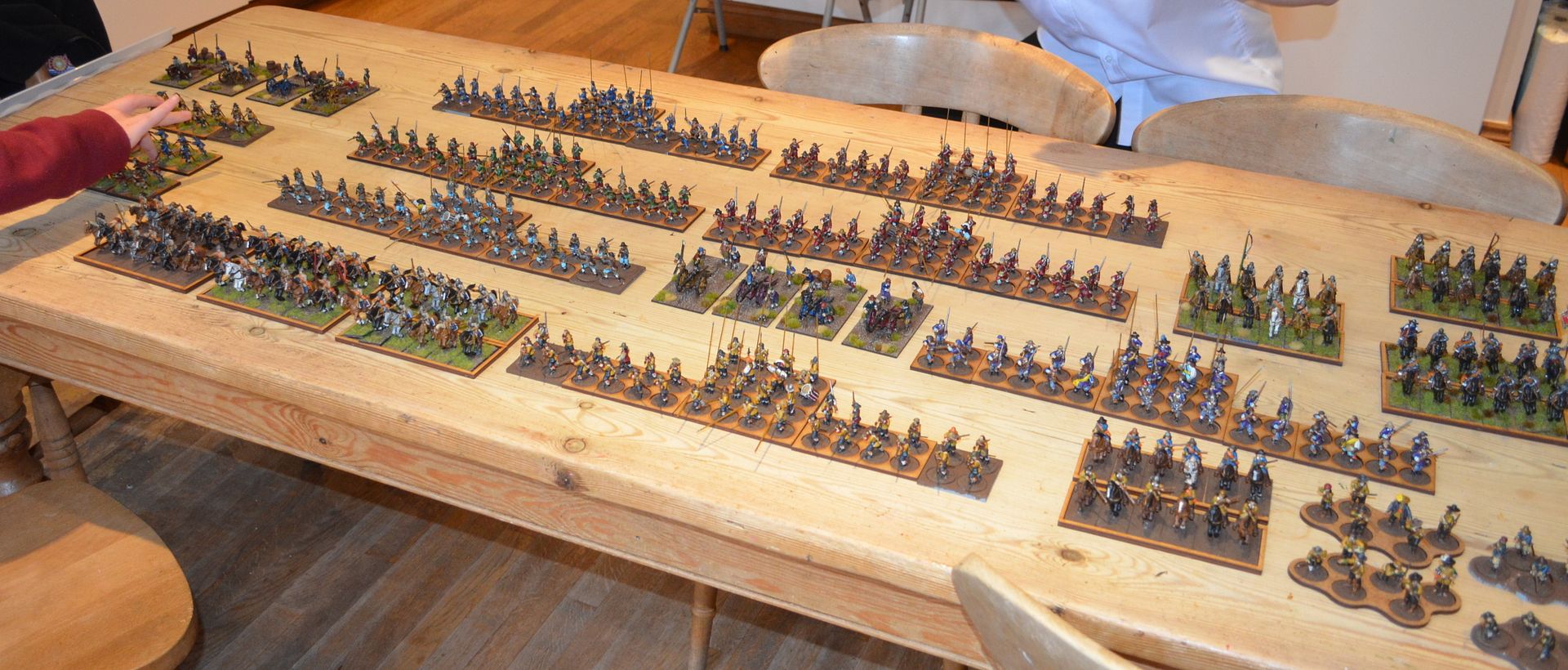 no particular battle order....table is 7ft wide by 3ft deep

This is what the start of the project looked like...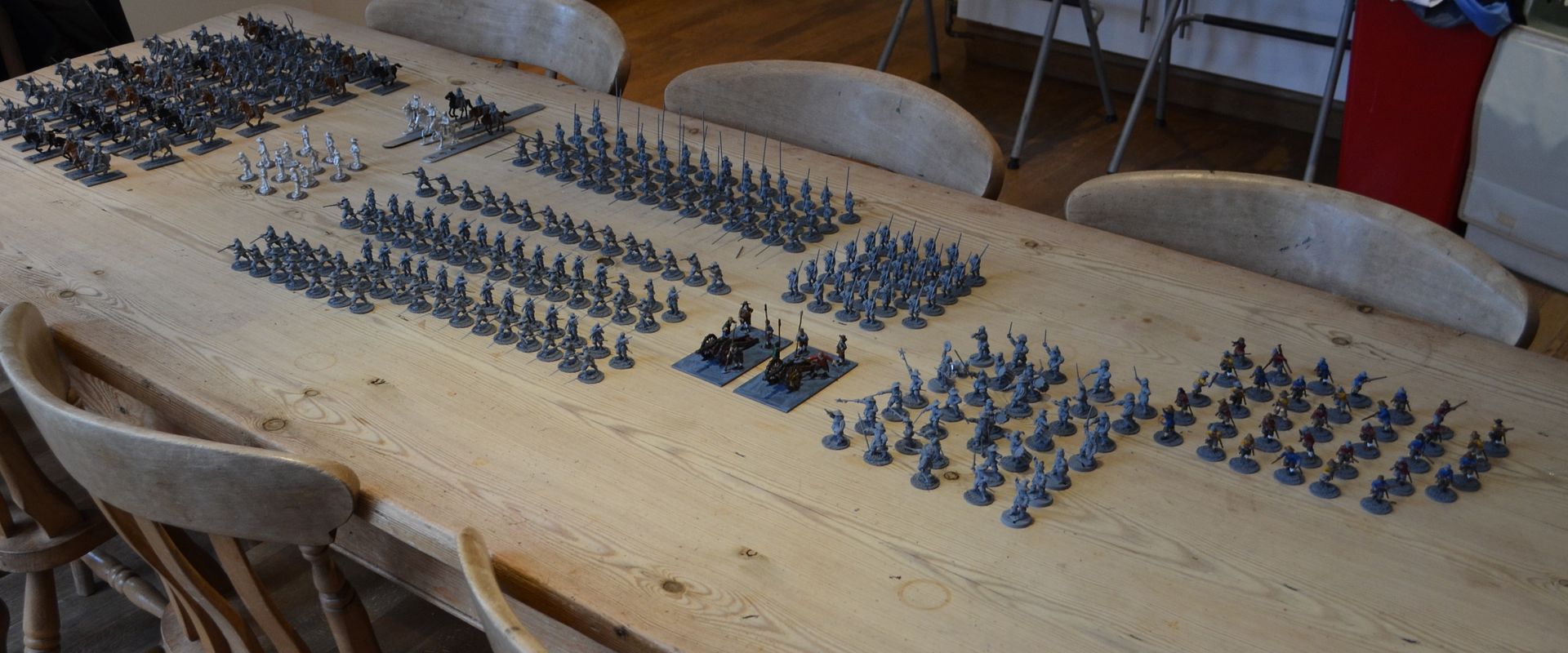 As you can see the force has grown since the first picture
In all there are over 484 28mm minis painted (including 96 mounted troops, 8 cannons and lots of infantry. Solid painting over nine weeks works out at about 7.5 minis a day !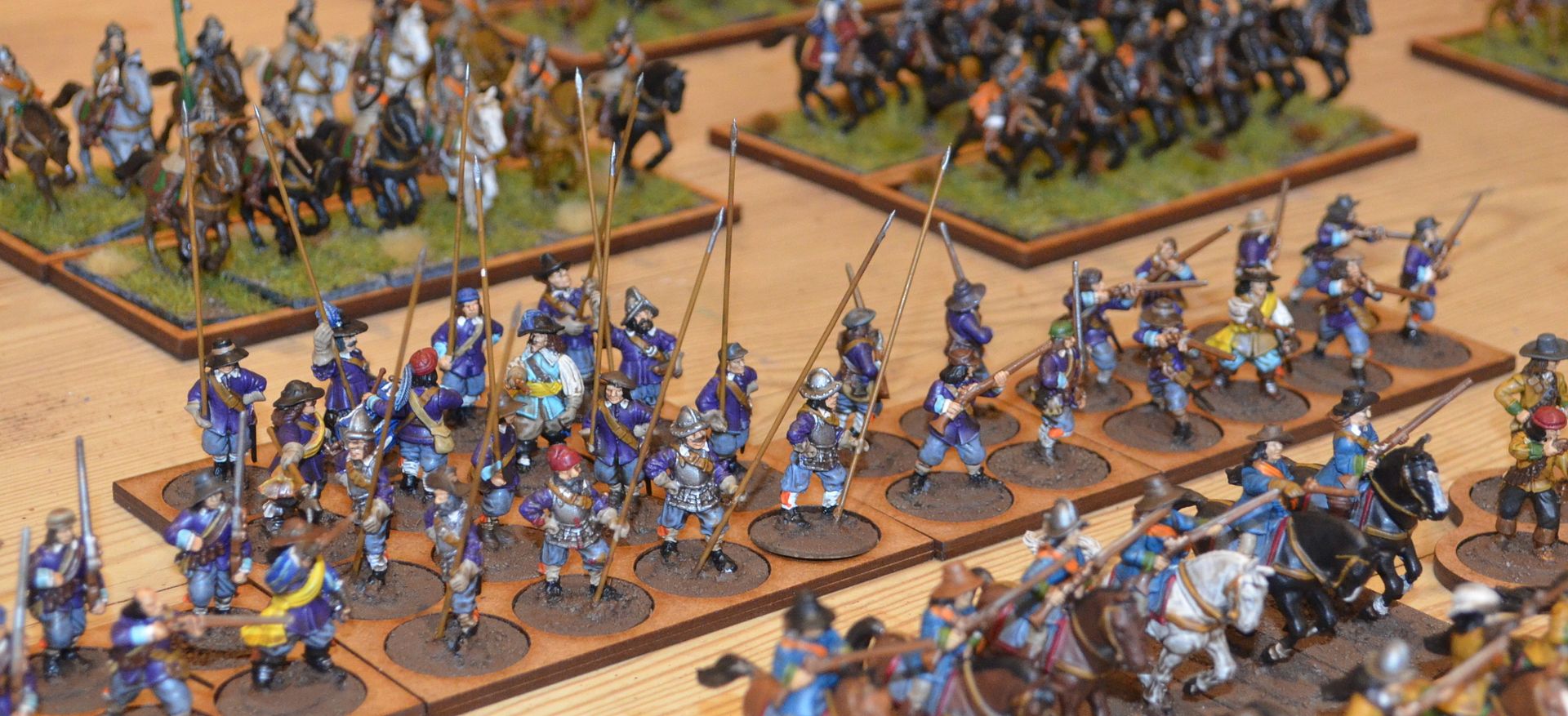 Some of the metal pikemen acquired on ebay...flags and standards to be added
The force consists of seven pike blocks with attached musketeers, Dragoons, Storming parties and plenty of cavalry.

Pike & Shotte
I have kept a record of spending and this little lot (excluding paint) tops out at just over £500. On top of that spend there is around £80 on movement trays.
My mate, Mark has virtually finished his Royalist Army of similar size so we should be seeuing these grace the table in the shed in the coming weeks. I for one cant wait.
Last unit to be painted - Dragoons
Mounted Dragoons - conversions from regular warlord cavalry
To get used to the Pike & Shotte rules we arte playing some min games using his 10mm stuff. I'll try and post some pictures following tonights game.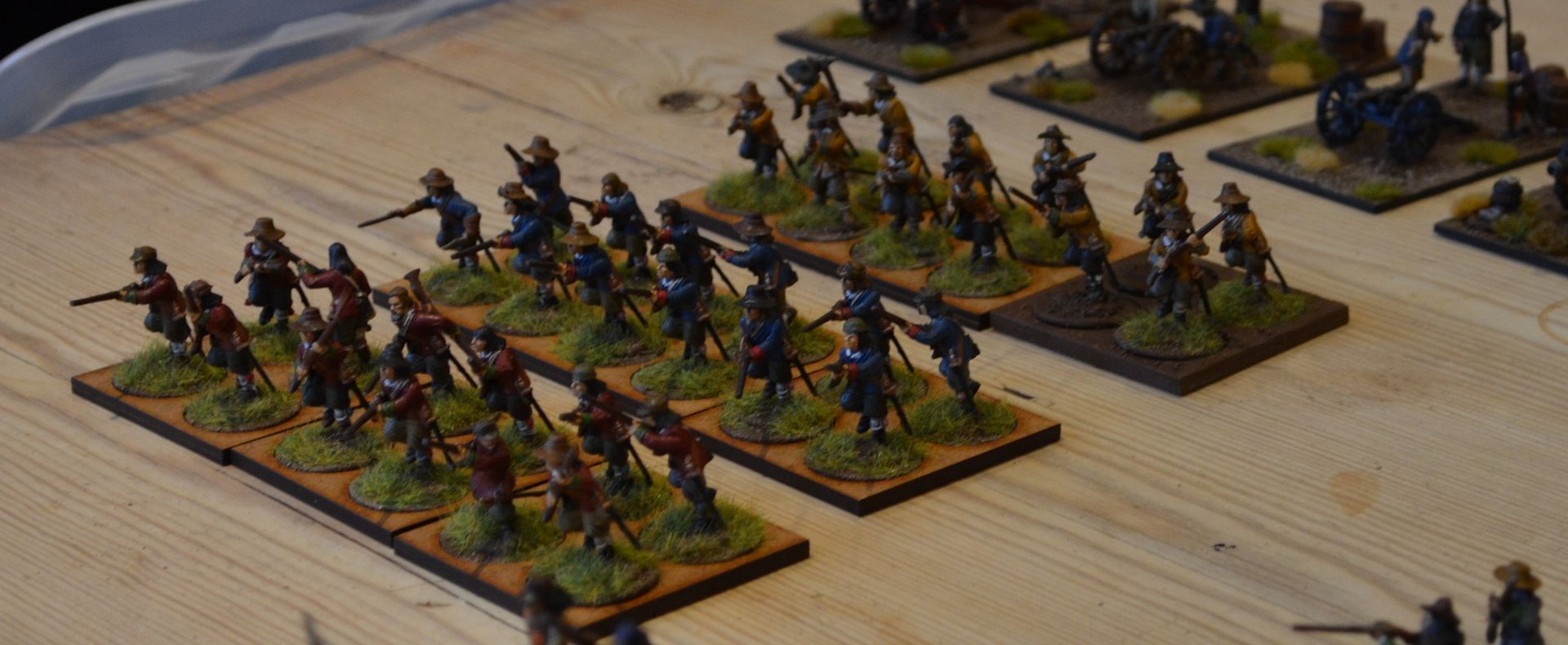 Firelocks - will double up as storming parties or commanded shotte
Finally special mention to my son, Shedson. It was my birthday yesterday and he bought me this new T Shirt...
Until next time....
next part in the journey here
http://shedwars.blogspot.co.uk/2016_04_01_archive.html