Afternoon Folks
Its December 31st and I have finally finished the 240 extra Zulus I started at the beginning of December...
Once again these have been a doddle to paint with the process sped up by paintong, dipping and varnishing them off in blocks of sixty.
This now brings my total Zulu force to over 650 figures. They are all based in 12's on warbase's movement trays.
It only seemed right to mass all the figures together. When placed two trays deep the frontage is over 3 metres !
I only have to complete the finishing touches to Rorkes Drift and our anniversary game will be complete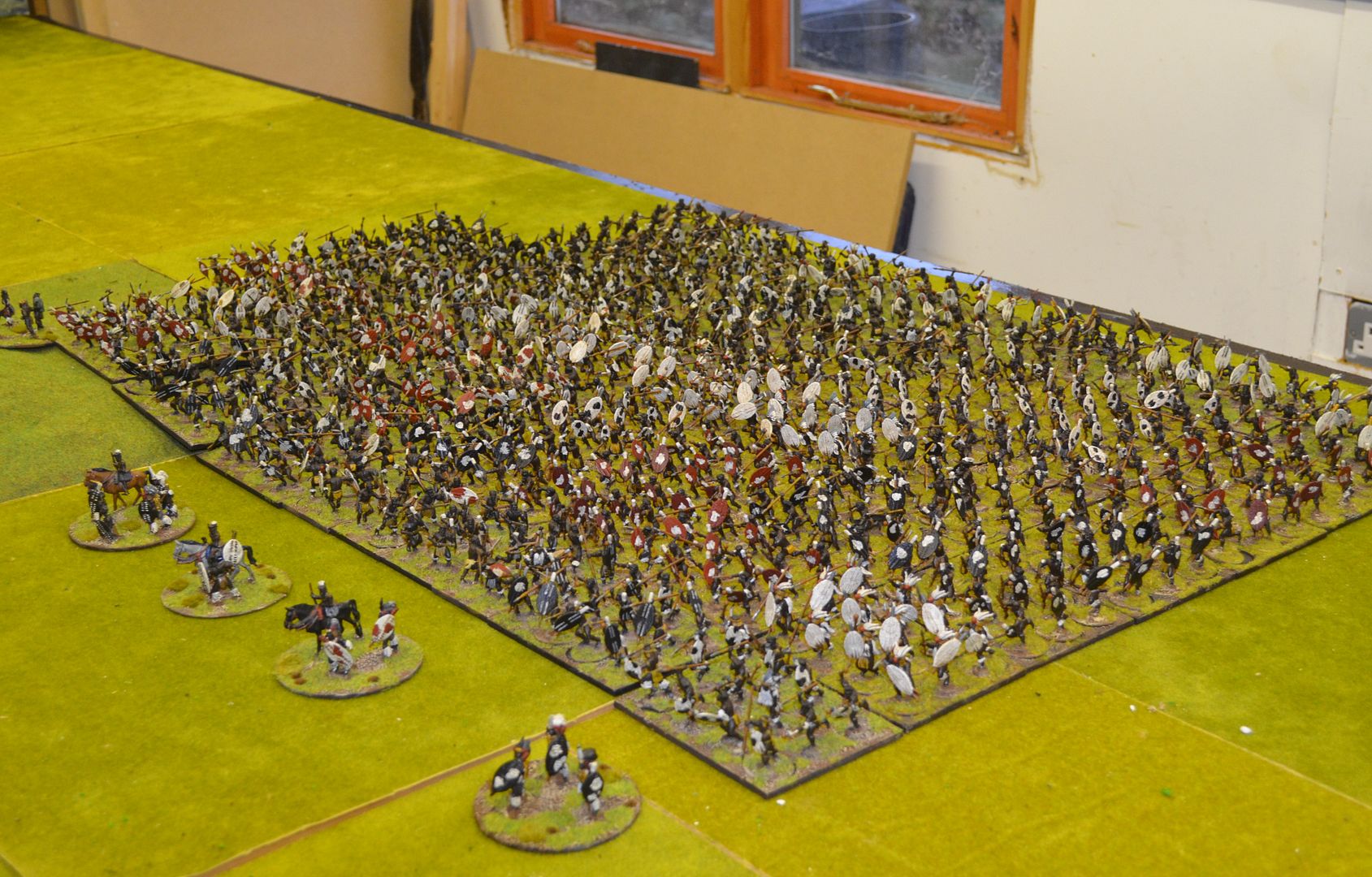 Add caption
more soon in 2017
Wishing you all a very prosperous and safe New Year
Eric the Shed