Hi Folks
When I left you last I had completed 3 of the boards for my peninsular village - if you want to go back to that post you can find it
here
So the next job was to finish off the remaining 5 boards to complete the village block of nine squares - this would give a footprint of 90cm x 90cm.
Once again each board was given the eva foam flagstone treatment and those areas uncovered by paving were covered in sand and ballast. Once this was all dry the ground work was painted in brown paint (an emulsion mix I had made up for me when I did my desert boards, the brown was originally based on GW Khemri brown). As soon as was dry all the ground work was drybrushed yellow ochre followed by a dry brush of titanium buff. It works really well as an arid groundbase.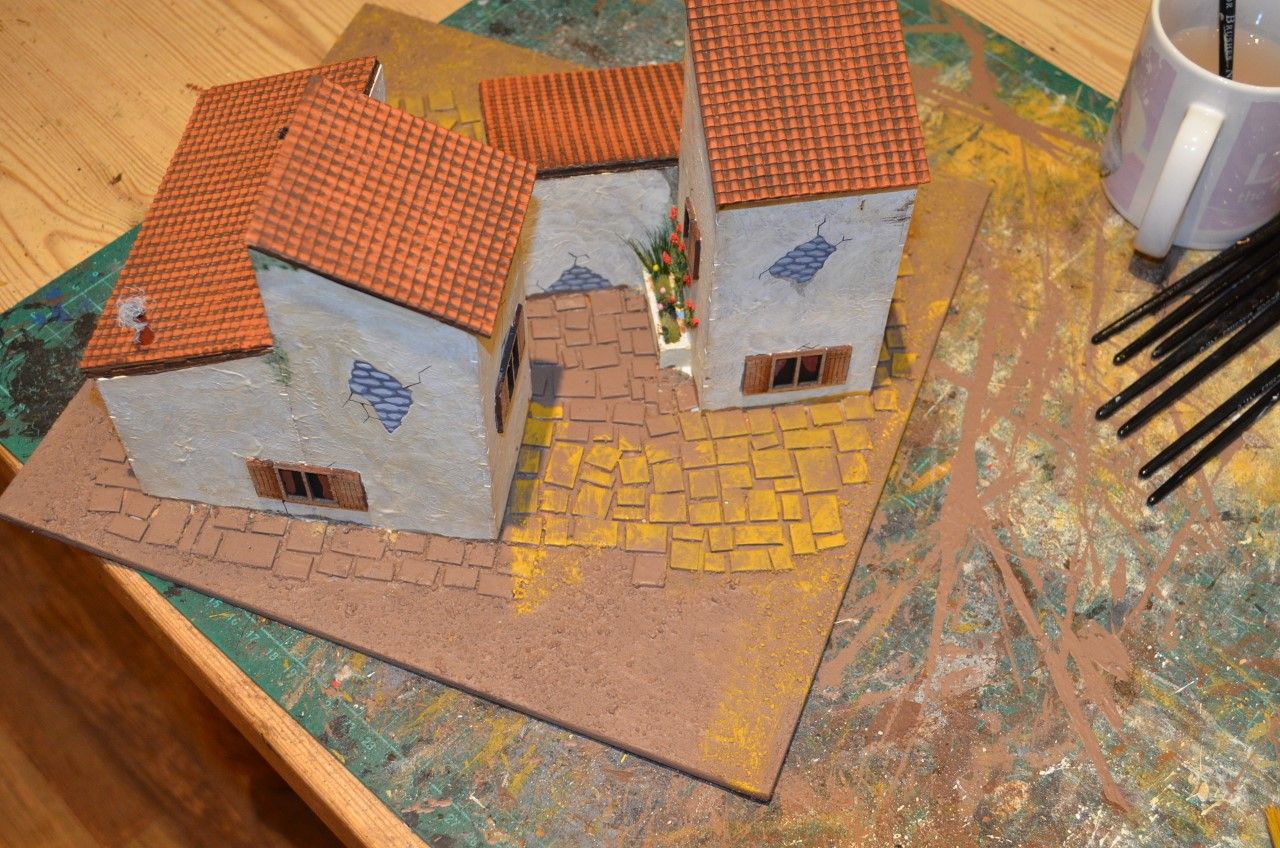 The paint treatment starts
The boards themselves were then treated to a smattering of static grass and a few trees from my very large collection. I dont think you can have too many trees.
These are nearly finished.
I now need to complete some scatter terrain (carts, fountains etc) and a single board for a town square.
At the moment the tower is still freestanding. It maystill gets its own board
So onto some pictures - if you look carefully you might even see that the town is being investigated by the 95th !
My peninsular village is taking shape
A different angle
A birds eye view
I can see movement....
A view up the street
Another birsdeye view of a 2 x 4 sized town
Here comes the 95th !
In my next post you'll see the some of the boards in action...
so next problem where am I going to store this lot
more soon