Morning All
Just a small post today to confirm that I am cracking on with my Sudan project.
Part 1 can be found
here
First up a big thank you to a couple of folks from the Lead Adventure Forum who heard my call for 28mm Sudan Campaign figures. Both Orctrader & Harwood Hobbies offered some deals that were too good to miss and fees were duly paid.
As of today I now have around 380 Dervishes on foot, a battalions worth of British Infantry and several horse, camels and command figures. Enough to keep me going for the next few weeks.
By my reckoning I am going to need a hundred or so more Dervish, several cavalry and of course Camel to complete the Mahdi forces. Once these are done I'll turn my attention to the British and their allies. I have also started to think about terrain - I am going to need a river (the Niler) - at least one gunboat and some dhows - and a fotified town. Some of this should start to take shape in the coming weeks.
In the meantime I am proud to present the first 96 Dervish warriors - I still mneed to tart up the bases (waiting on tufts) and of course some flags.
These have been a very simple paint job - a base primer of Halfords Matt Camouflage Brown followed by a highlight of leather brown on the skin. The hair is matt black and the robes and loincloths are a mix of browns, yellows, whites and creams. The figures were then wasjed with Army painter dip (strong) and then matt varnished.
These have all been based individually on steel washers and then set in movement trays (warbases). The edges of the trays still need to be blacklined and as mentioned above tufts added.
These are not going to win any prizes but look pretty good en masse


A couple of work in progress shots - the next 96 are painted and are awaiting final base treatments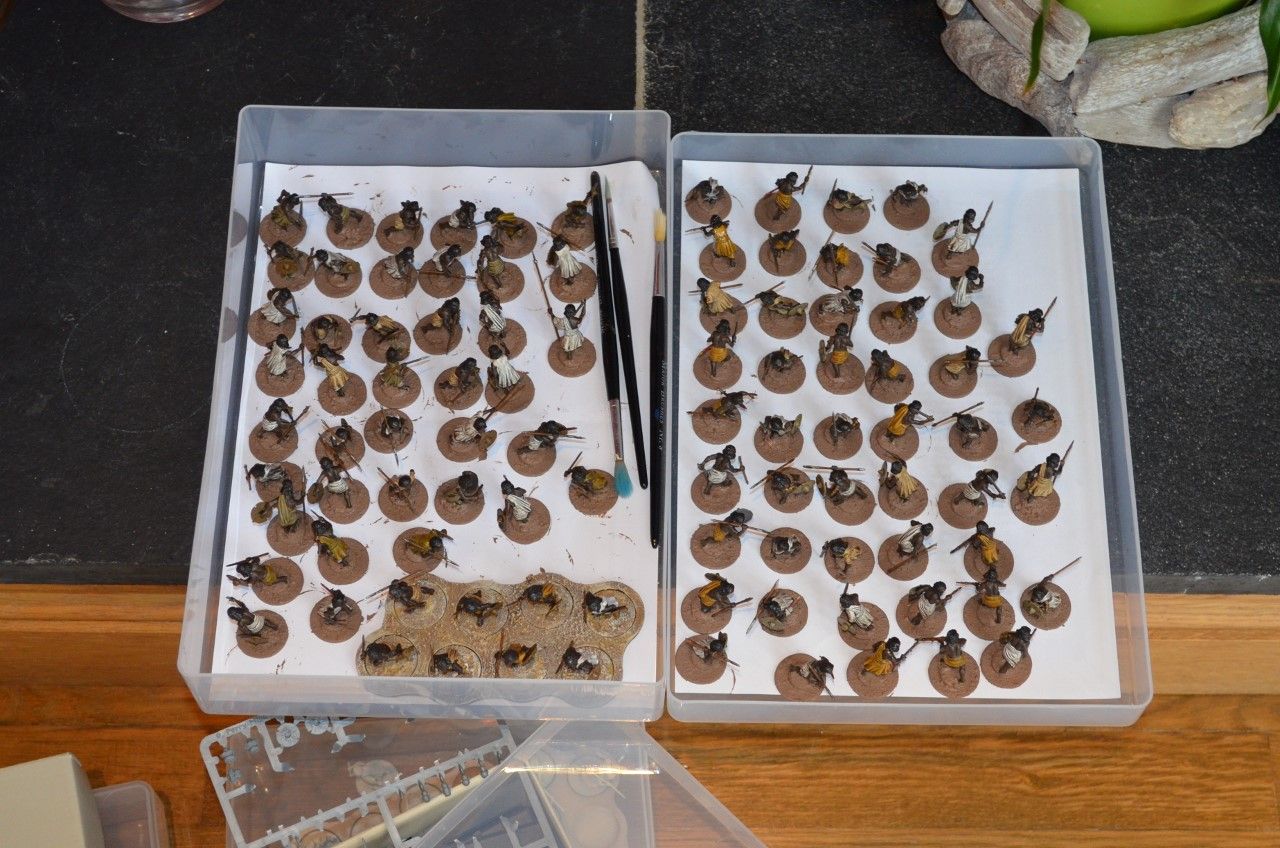 and this little lot have just been sprayed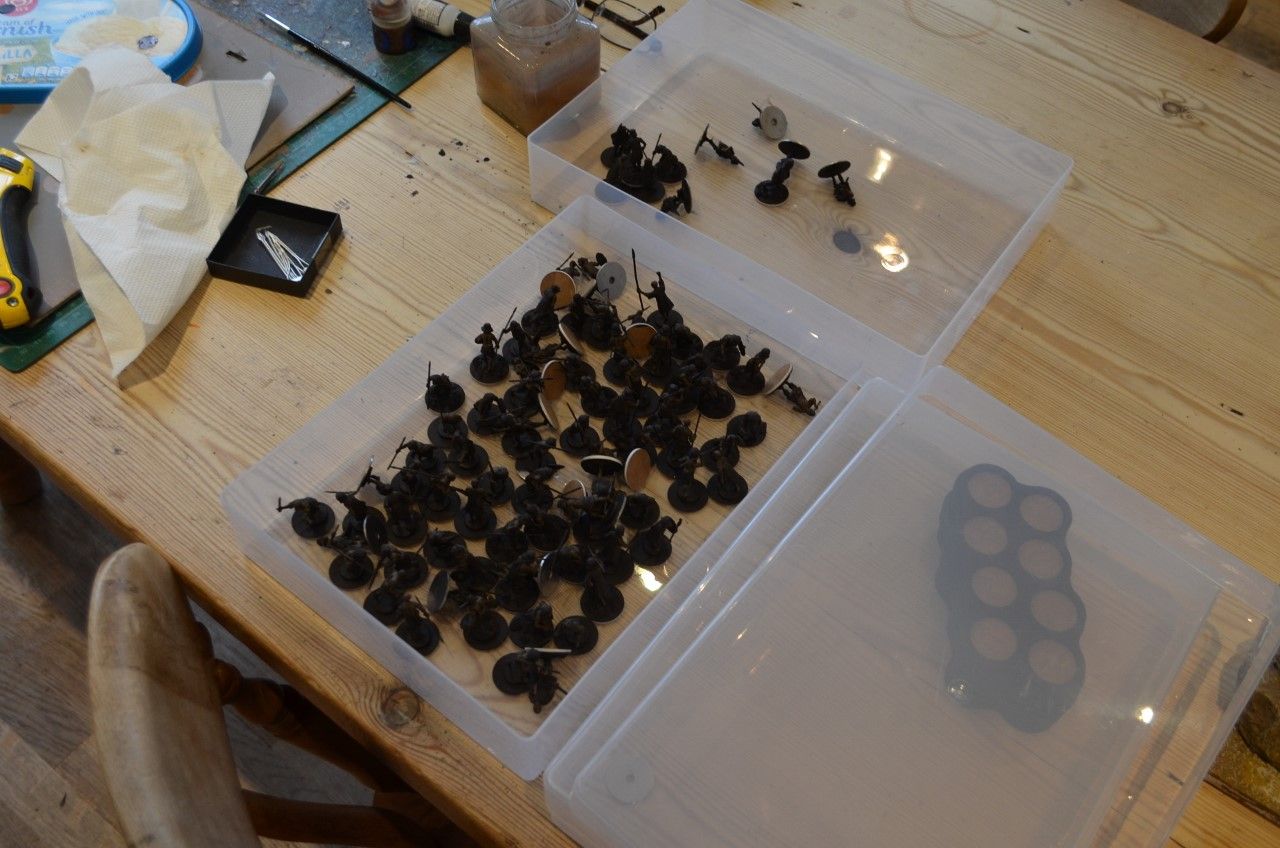 More soon !