Hello out there? I hope you are all safe, well and keeping occupied in these difficult times.
The previous post can be found
HERE
Its been a couple of weeks since I last posted and buy now you are probably thinking the shed is all done?
Well you could not be more wrong.
Unfortunately the bulk of this time has been rather uncomfortable, shall we just say that I have been hit with a bout of gout (probably too much wine drunk during lock down) in my left foot and movement has been somewhat curtailed.
The good news is that by the Easter weekend I was back up on my feet and some more progress can be shown.
Once the tables were built I could cut the inserts to allow extensions to the tables if required. You can get a sense of these in the two photos below.
It was whilst playing around with these that I realised the room was just too white so I took a leap and added a splash of colour from some old blue paint I had knocking around.
With the main table room decorated it was time to turn my attention to the central part of the shed. This was emptied and then rebuilt/ redecorated.
Before Shot
After Shot - as you can see some yellow has been added as well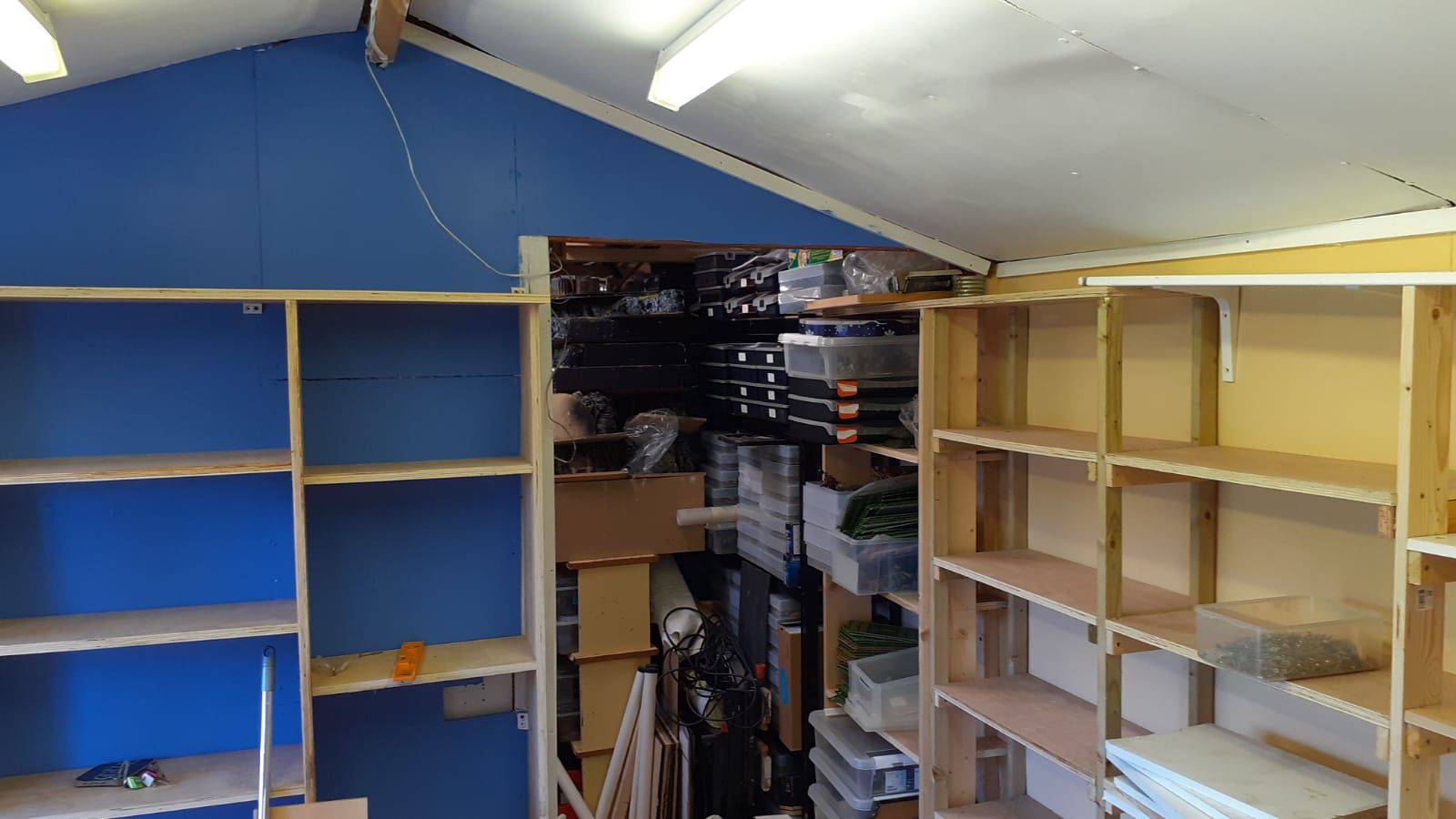 I even tidied up and re-painted the roof joists !
Everything moved out from the middle...how much stuff do I really need !!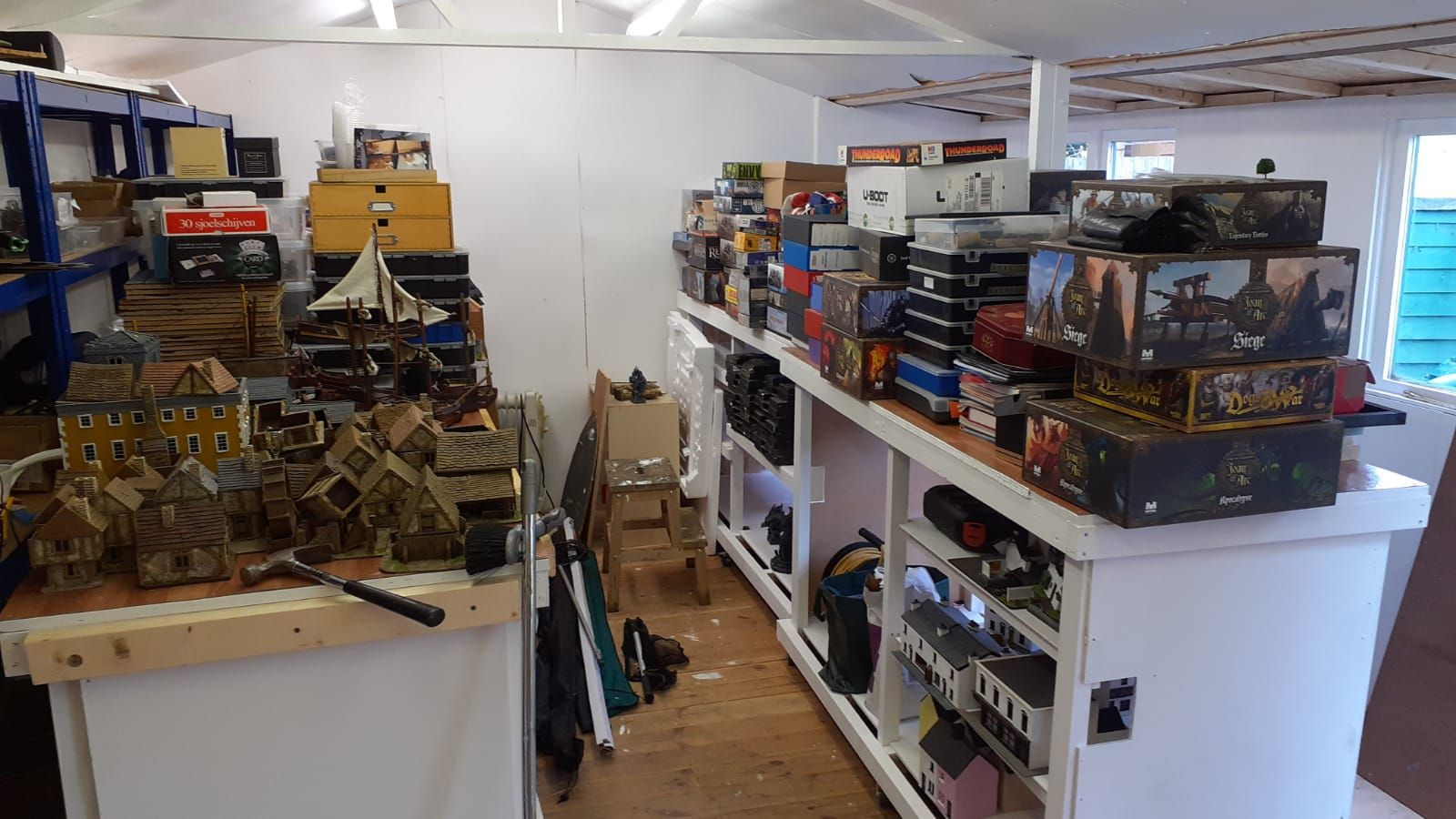 With the centre finally complete I could start putting these back in their rightful places. More on this organisation in a final post.
Finally I decided to hang some of my late fathers stuff in the shed - I think they go rather well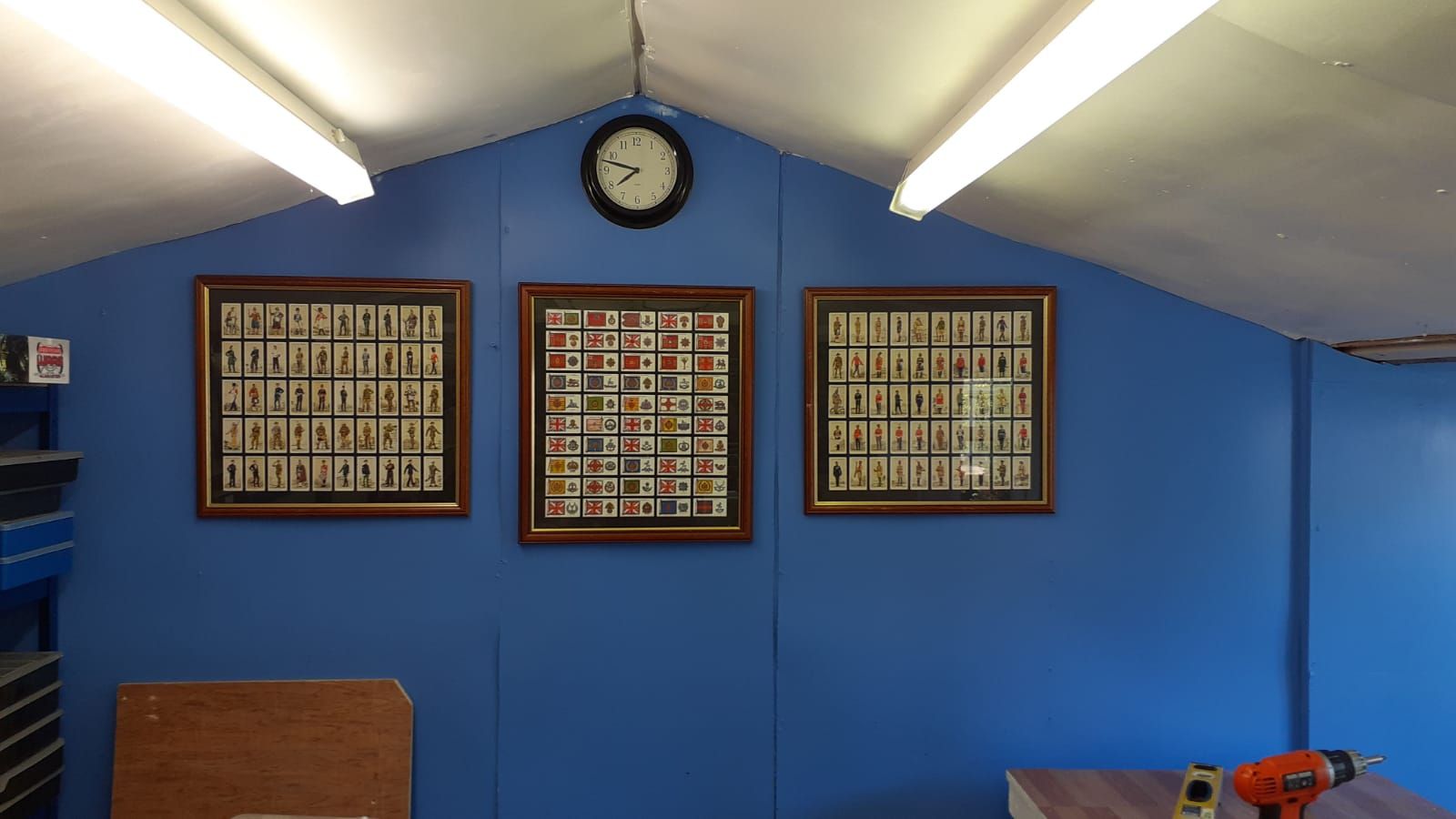 These are three complete sets of players cigarette cards including a full set on regimental badges and standards, colonial uniforms and regiments of London/Home Countioes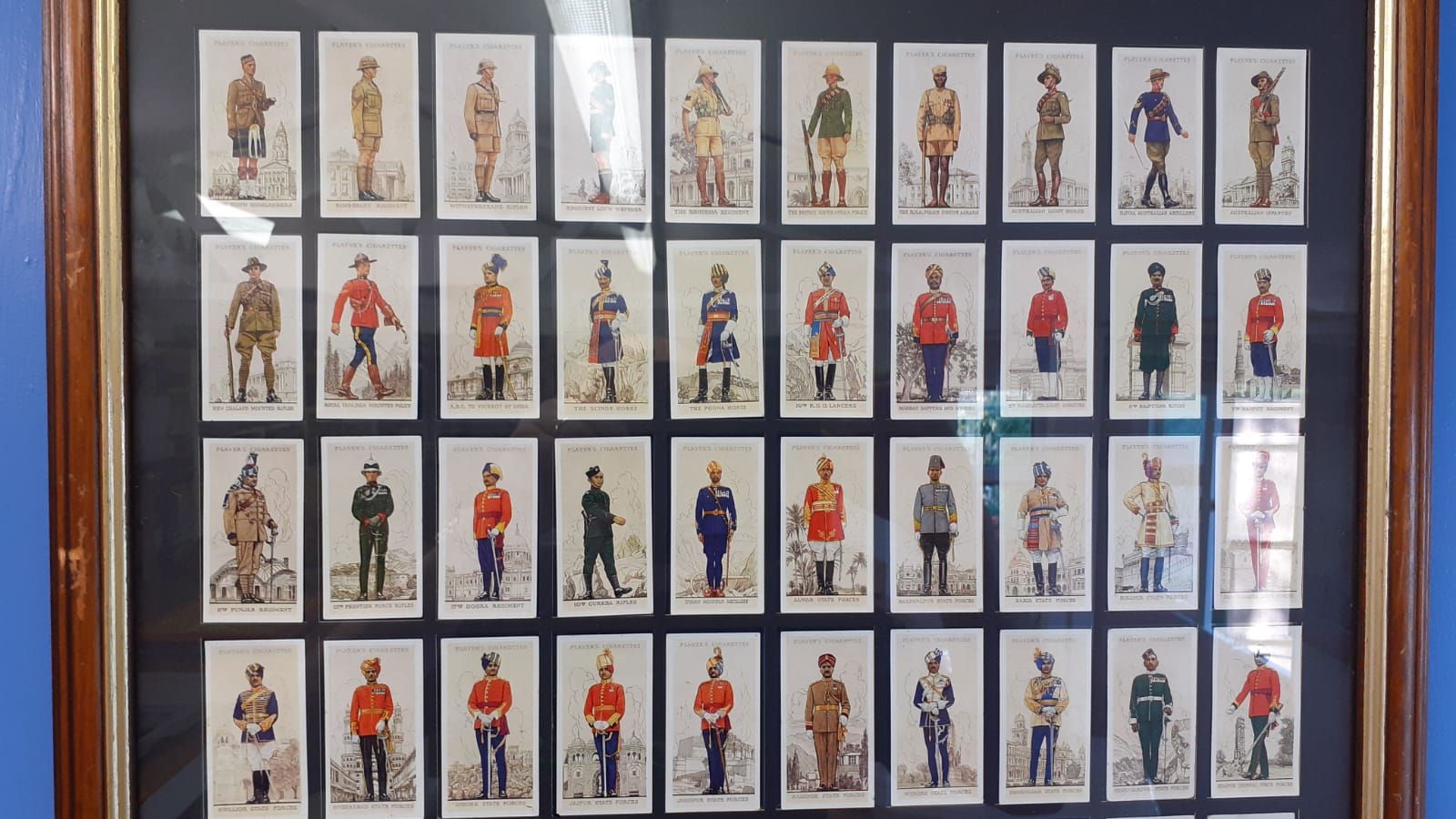 Stay safe folks - more soon
part 6 can be found
HERE