Good Morning All - I do hope that you are keeping well in these difficult times.
As promised an update on the latest shed extension or as it is now being referred to as Dad's Isolation Project.
For part 1 of this project head
HERE
When I left you last the bulk of the outside work had been done. In the last few days the shed has been treated to a new coat of paint - actually four coats in total
First coat above...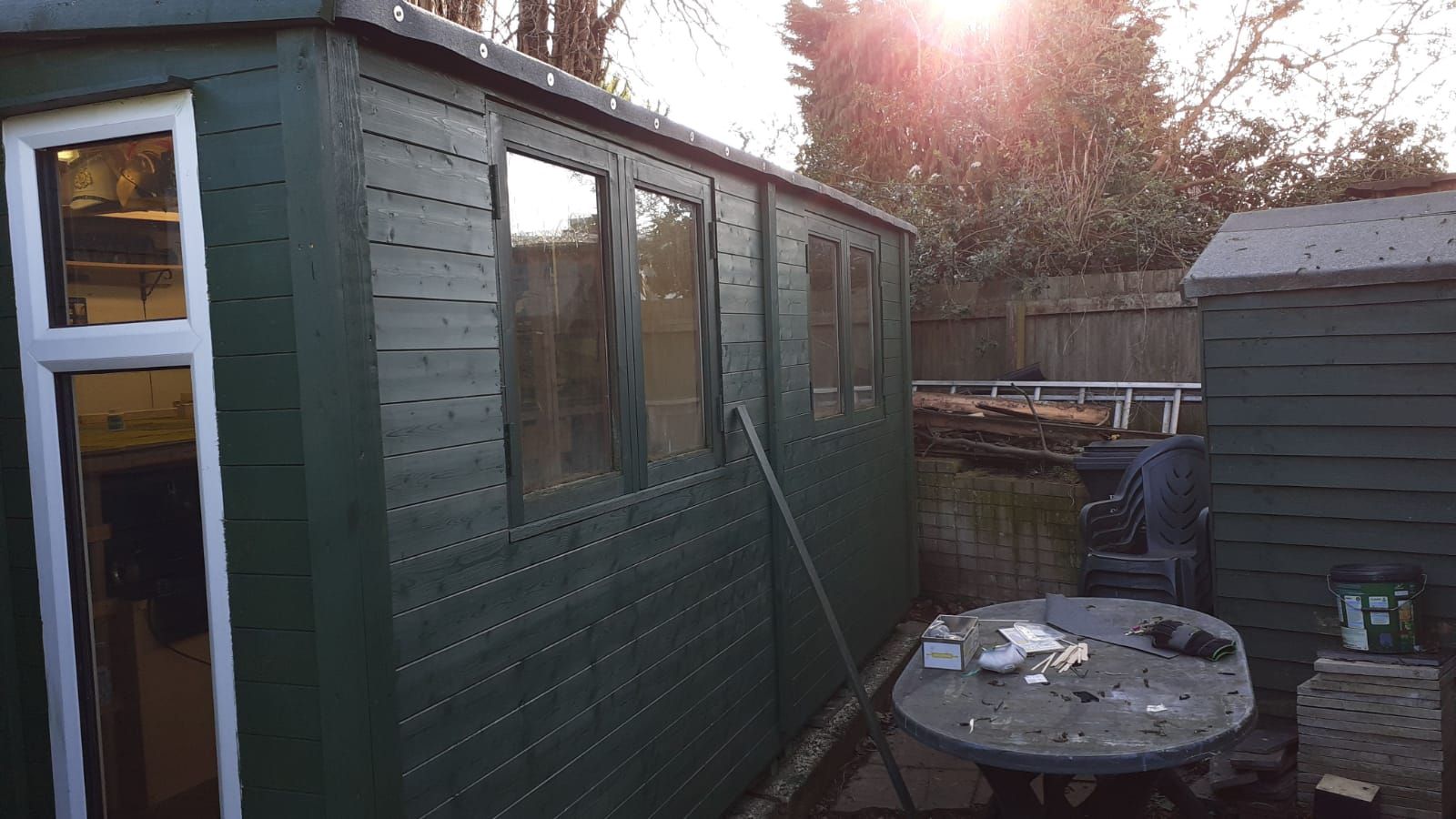 Fourth coat plus roof all battened down and corner joints sorted.
With the exterior sorted I could turn my attention to the inside. As you can see from the picture below I left the old shed walls up during the build and once the windows were transferred to the new external walls I could begin to knock through.
'
Critically it was important to leave the centre post, which is holding up the original roof in place. Its going to need reinforcing with a new joist in the near future.. Finally the old walls came down and I could look out on the new room.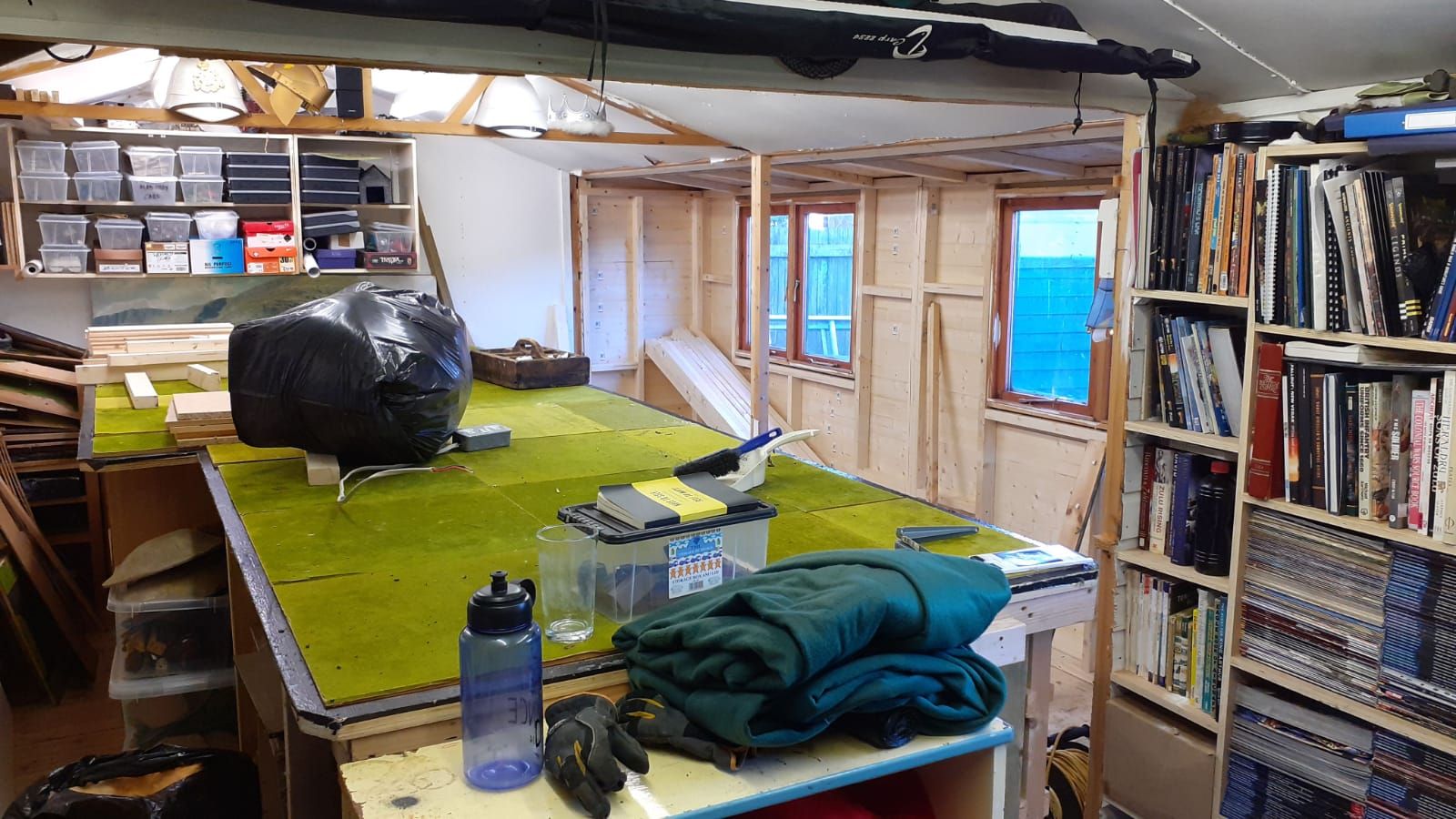 The dimensions of the new room are about 13ft by 15ft. Significantly more space.
Now was the time to start thinking about the table which meant emptying the new room completely. This was all transfered into the 'other wing' of the shed. I do have too much stuff !
With the shed cleared I could start dismantling the old table...
and begin planning the new...more soon
part 3 can be found
http://shedwars.blogspot.com/2020/03/another-shed-extension-part-3.html