As most bloggers know Photobucket decided to kick a nunmber of its customers in the the proverbials last year by discontinuing the service that allowed hosting of images to blogs, forums etc. The subject was done to death on the forums and significant negative press hit the main media airwaves.
Tonight I got this email ( you may recall I have a premium account which costs me about $90 per annum)
I have made the email italics
Hello ,
This message is to inform you that your Plus20 subscription has been discontinued. You will continue to keep all of your plus benefits until your expiration date. In order to stay current post expiration, we ask that you upgrade to one of our latest plans.
We've been working on some exciting new stuff for 2018, including a new plan which offers additional benefits at a far greater value.
As a valued customer, we are offering this plan as a preview to you before our official rollout.
You asked and we listened. Photobucket is launching a brand new website from the ground up with increased features, ease of use, and unrivaled performance. Here's a sneak peak of what's coming shortly.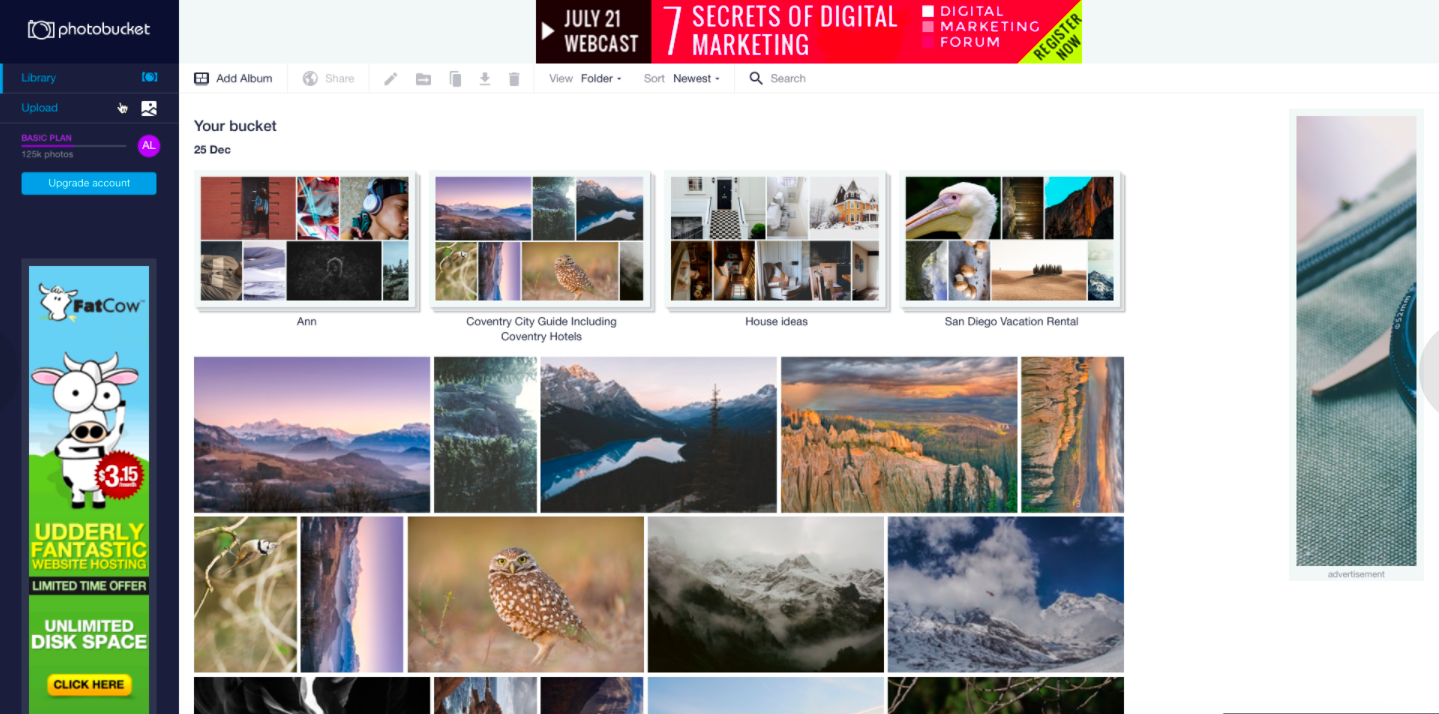 Thank you for your continued business and please do not hesitate reaching out with any questions.
-Sebastian
---
and this is what they are offering....
it appears the service they were threatening to take away has been restored...
Phew...and what a PR disaster