Hi Folks
For the previous post on this build head here
http://shedwars.blogspot.co.uk/2016/06/the-shed-extension-part-4.html
The latest instalment of the Shed build has taken some time to arrive - chiefly because the weather and other activities however I am delighted to report that we are now back on schedule.
Yesterday I managed to not only complete the floor trusses but also managed to paint them all up green - I am hoping that the shed fence paint will help in their longevity.
These you can now see in the picture below have been initially laid out on the concrete base. I need to level them off, add the dampproof membrane and generally fix them so they don't move.
As of this morning I ordered the floorboards and the roof boards because this weekend kicks off the big erection ! I was going to use marine ply for the floor but I managed to get a cheaper price on some 22mm thick floorboards. These look the same as the ones in the existing shed
To celebrate the rise of this extension I am throwing a barbecue for some of my wargaming buddies to thank them for their continued support and the help some of them are going to provide this coming saturday.
Whilst on the subject of help a big thank you to my chum John for coming round a couple of weeks ago and helping to paint up all the wall sections. One less job to do when it all gets assembled !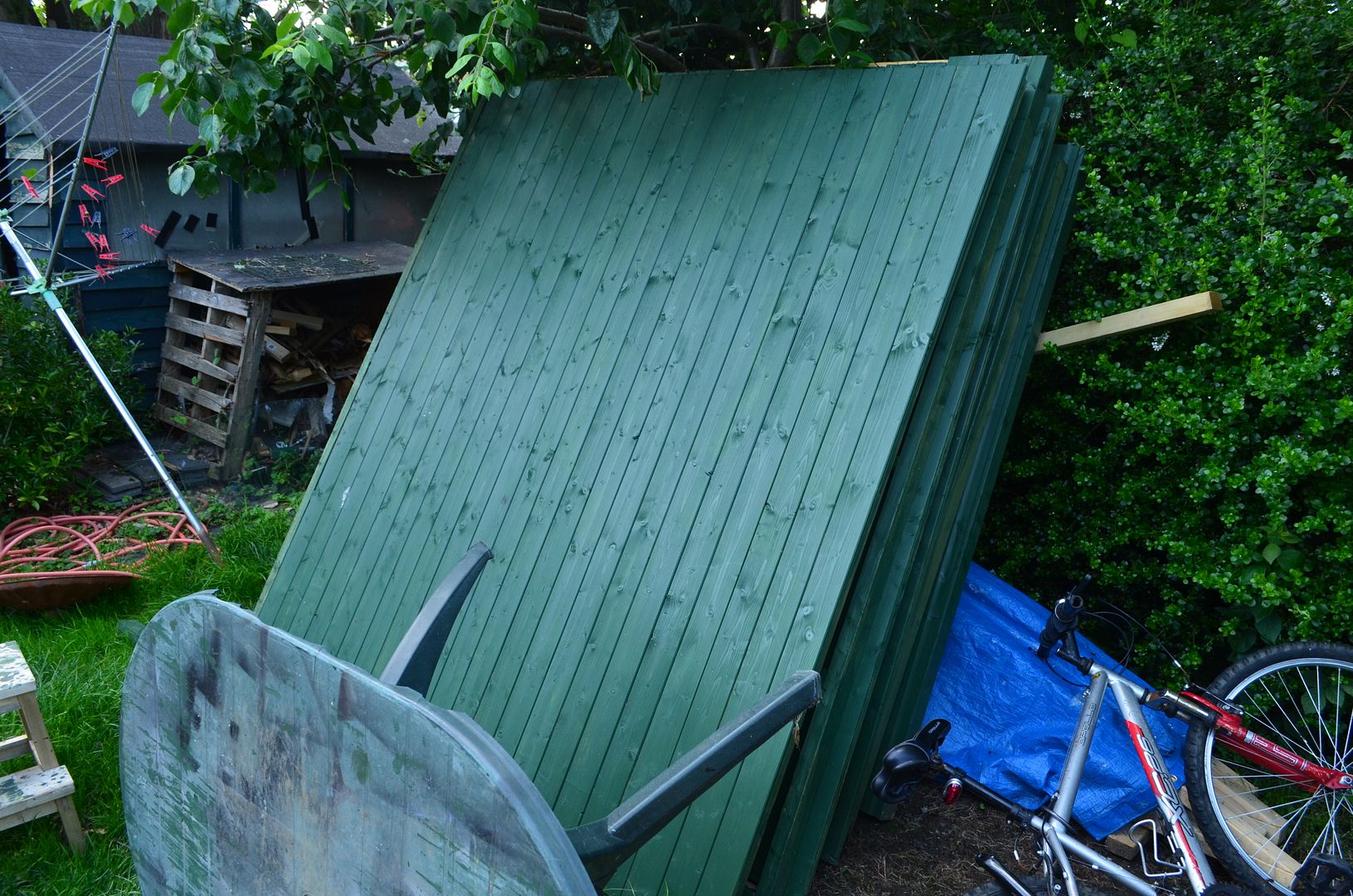 More to come very soon
part 6 the big erection is here
http://shedwars.blogspot.co.uk/2016/07/the-shed-extension-part-6.html