Afternoon All
This post might explain why things have been so quiet at Shed Wars in the last few weeks
You may recall almost two years ago I extended my shed (the full details are
here
) but part of the deal with the Shedwife was that I had to give her part of the new build and as such a custom room was built into the new extension. At the time it seemed reasonable but I built it with a view that one day I might be able to claim it back.
If you want to see what I mean about the custom room head
here
Just before Xmas I discovered that the two sheds sitting opposite my games shed were starting to show their age (one is at least 30 years old) and that they were starting to rot away very quickly. With time on my hands (My new job starts in Feb) a new construction project would be born and I could reclaim the room given to my wife !
First up I had to empty all the contents into my games shed - net result it is now jammed to the rafters. A lot of this is going to have to be sorted and thrown away. This means my shed is now out of action until the new build is finished. Given it is too cold to play regularly at the moment this is the right time to do it.
My games table is under this lot
The two old sheds were dismantles and over a dozen trips to the local refuse tip followed. A vast amount of rotting timber, roofing felt and old boards were removed. Next up the ground was cleared, levelled and a new base of railway sleepers put down. This was about one week of hard graft with only a limited amount of sunlight each day.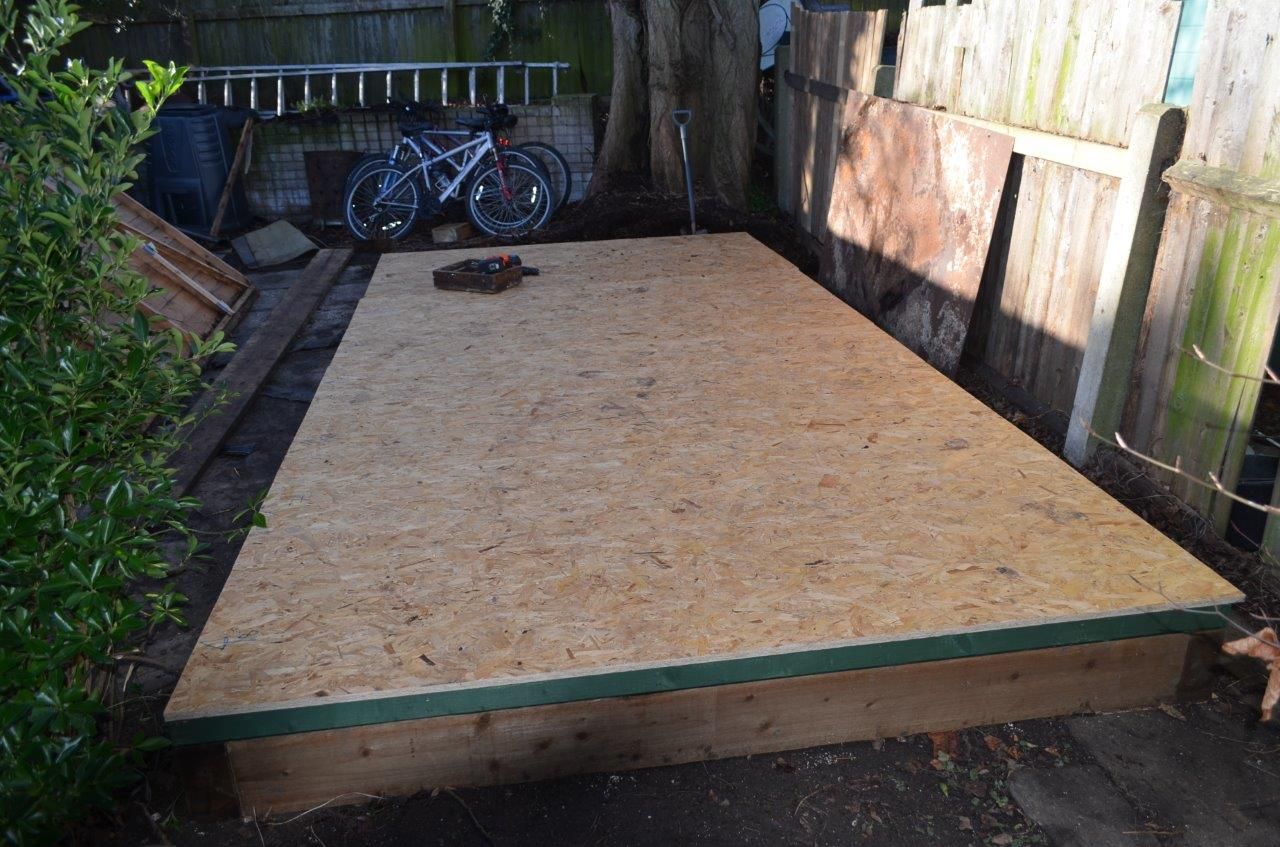 The new shed base with floor added
Once again I decided the build would be completed by hand as a custom project is both more economical and ultimately stronger than some of the off the shelf sheds. The new shed, replacing the old one will be 2.4m x 4.8m in size (8ft x 16ft), this will be subdivided into three separate units.
Two of the entrance panels - painted up front
All the other panels are leaning against my games shed
Over the last few days I have now built all the panels, roof joists and this morning completed the floor. With a bit of luck the final build starts tomorrow.
The plan is to get this complete by next weekend then we can get back to the serious matter of wargaming
Catch Up soon