When I left you last I just spent the first day in Conwy - a fabulous walled Medieval town.
Conwy Castle
Unfortunately we had a few technical issues which prevented us from posting in the last few days so here is a short resume of the rest of our time in North Wales.
On Monday morning we packed up and headed over the Menai straits and off to Beaumaris. I discovered that this meant beautiful Marsh in Welsh.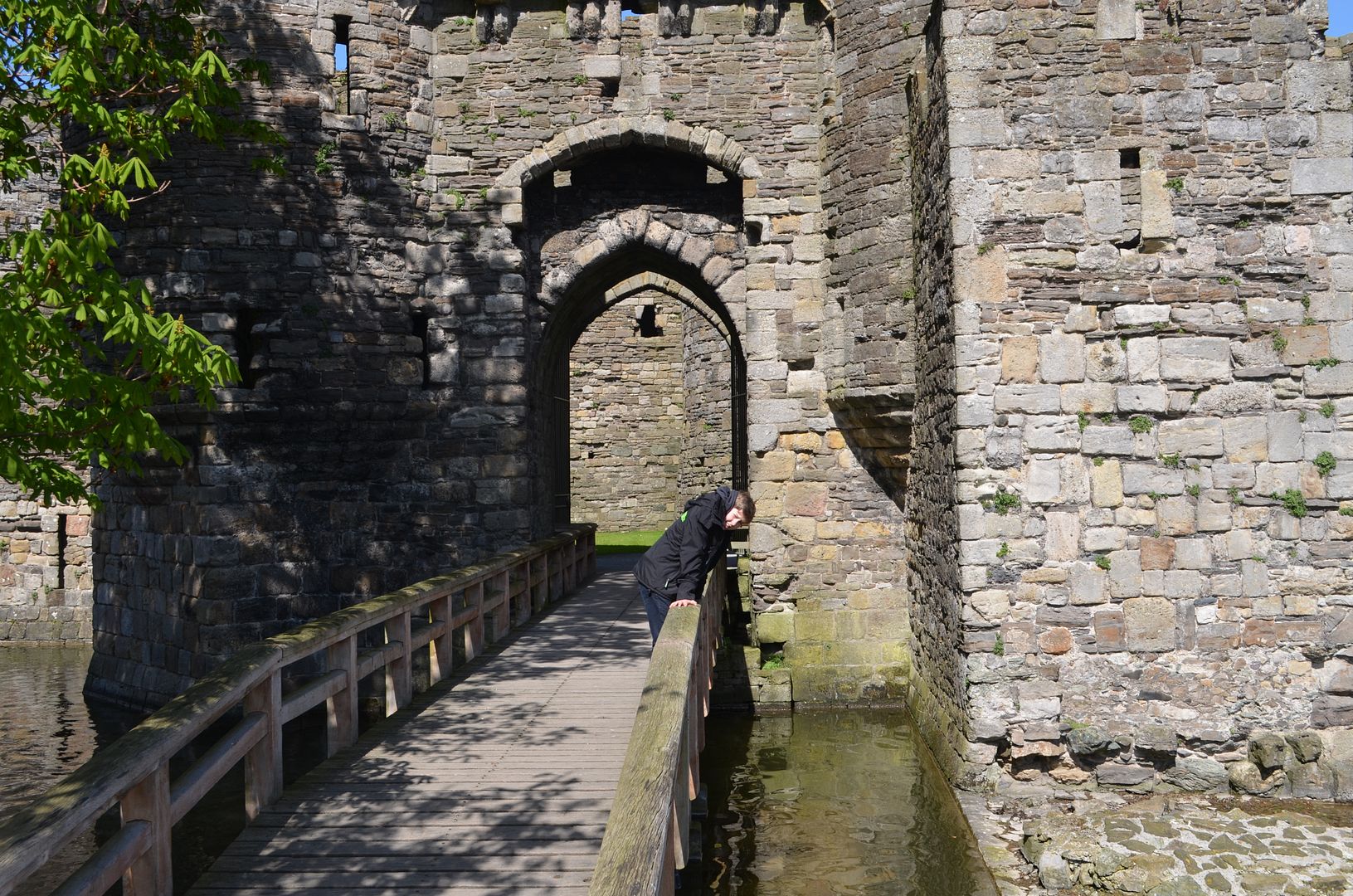 Beaumaris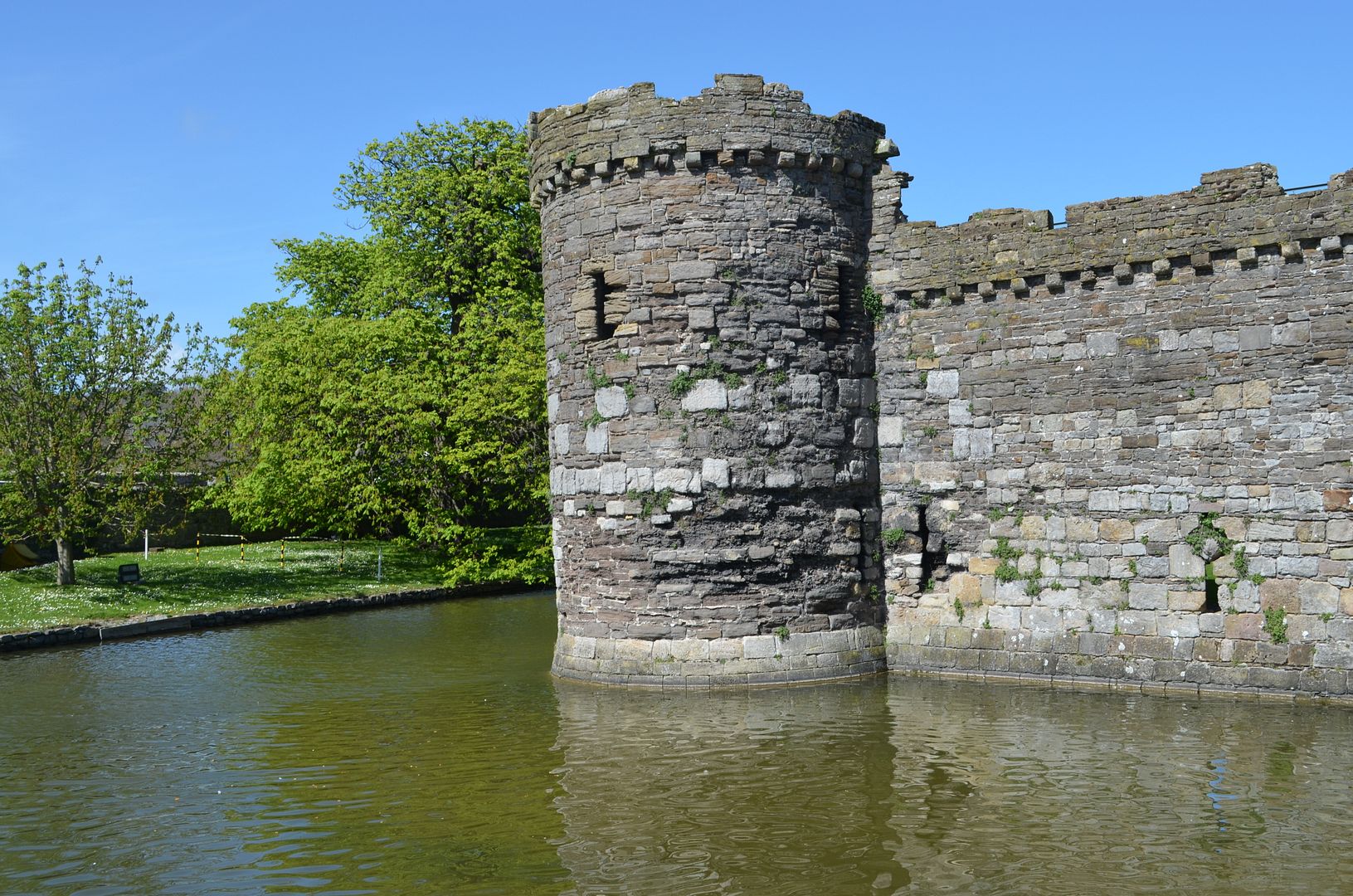 Beaumaris with Moat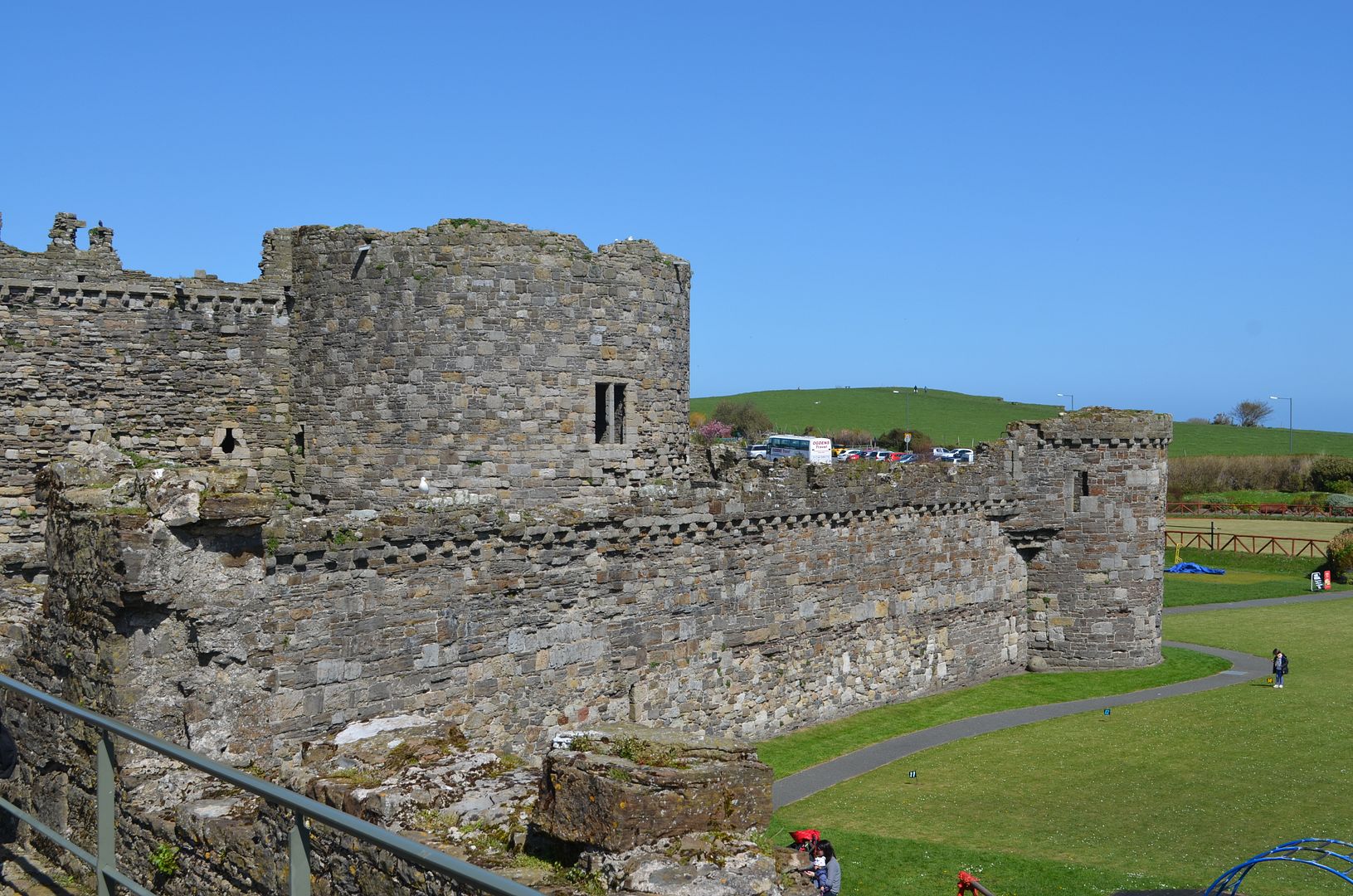 Beaumaris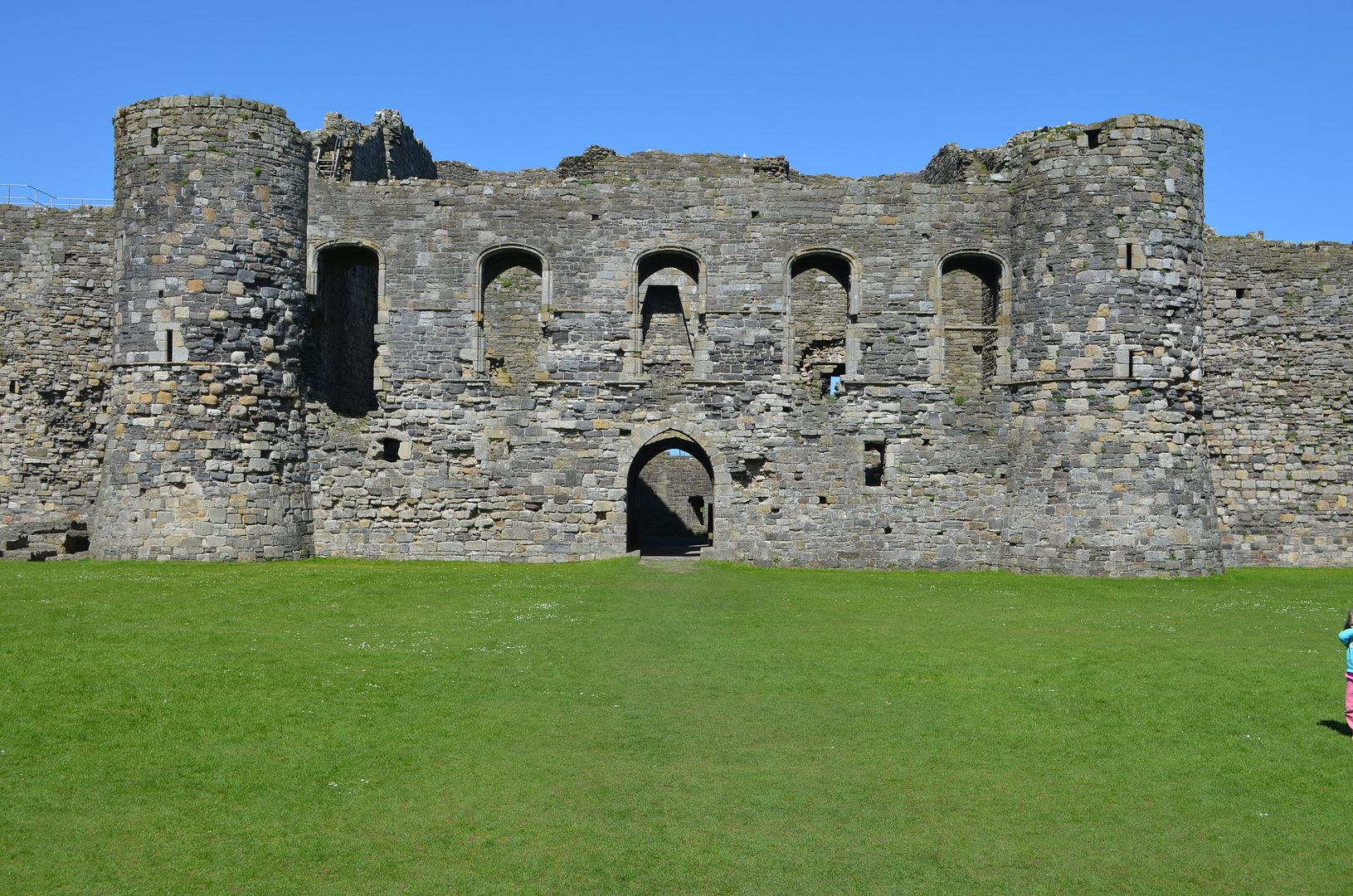 Beaumaris The Keep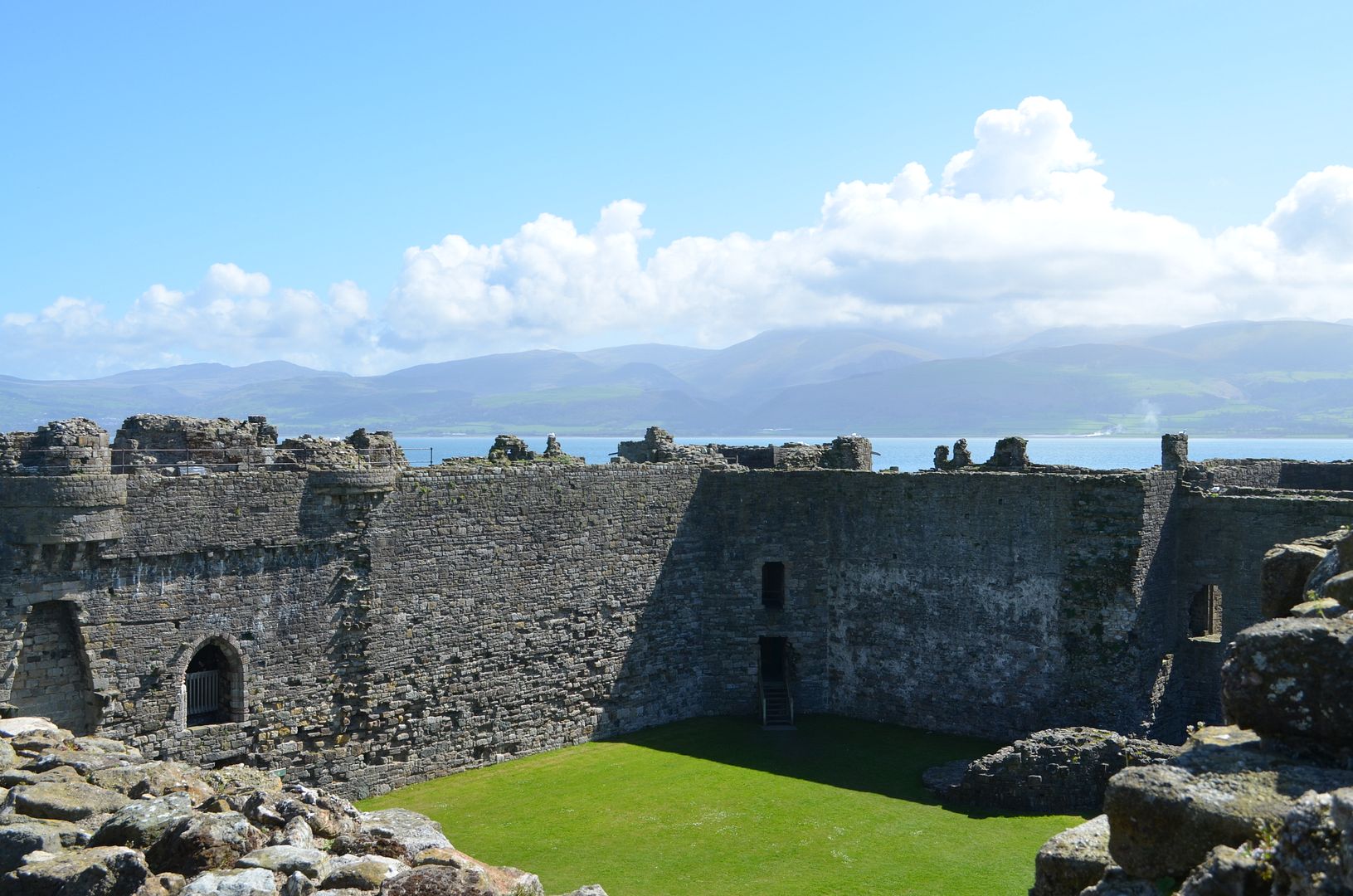 View across the Menai Straits
Beaumaris is a very picturesque little town and sadly the town walls are long gone but the castle still stands and sits at the end of town. Its quite squat and the walls don't dominate the local area but it is pretty and very symmetrical. Apparently it was never finished as King Edward ran out of money.
Following an exploration of the castle Shedson & I headed off to the Menai bridge and hopped onto a high powered rib ride boat up and down the Menai straits. It was both a great ride and extremely interesting. Sadly the camera was not taken for fear of water damage but take my word for it that it was worth every penny.
That night we stayed in Beaumaris in a rather quaint old hotel (very 70's) called the Bulkeley Arms and despite some rather old beds (no doubt also from the seventies) they looked after us well.
From Beaumaris we headed off to Harlech further south. This was by far the most impressive castle location if a little bit off the beaten track. Certainly worth the 10 mile detour (they are repairing the coastal road - its going to be a nightmare this weekend!).
Harlech Gate House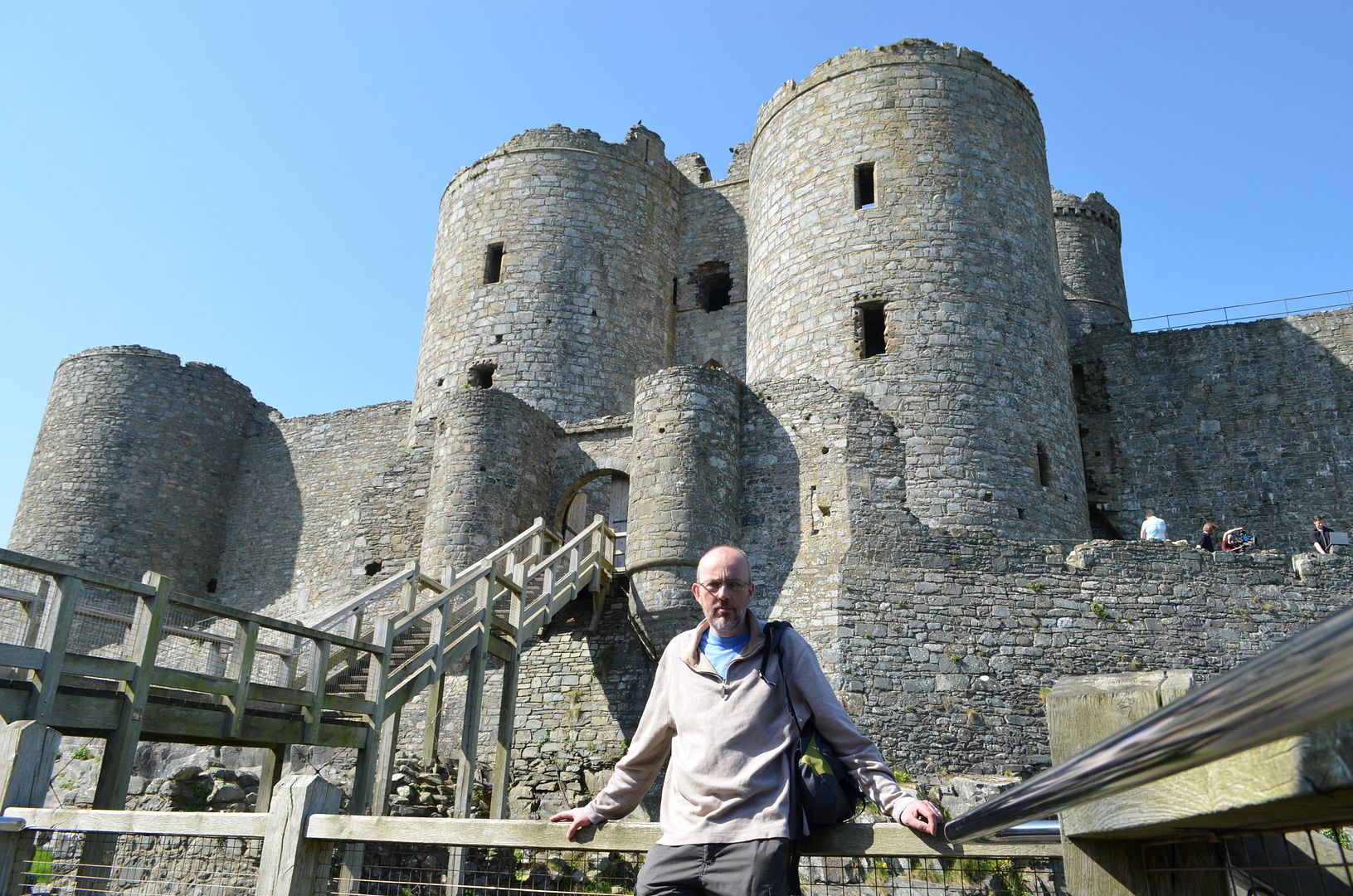 Eric the 'Castle'
Inside the Castle
Harlech Castle
A quick bite of lunch and then off to Carnarvon - another walled city - again very picturesque if a little run down. Carnarvon castle is enormous and had the added advantage of hosting the museum of Wales oldest regiment - the Royal Welch Fusileers. Its a good little museum and worth a visit.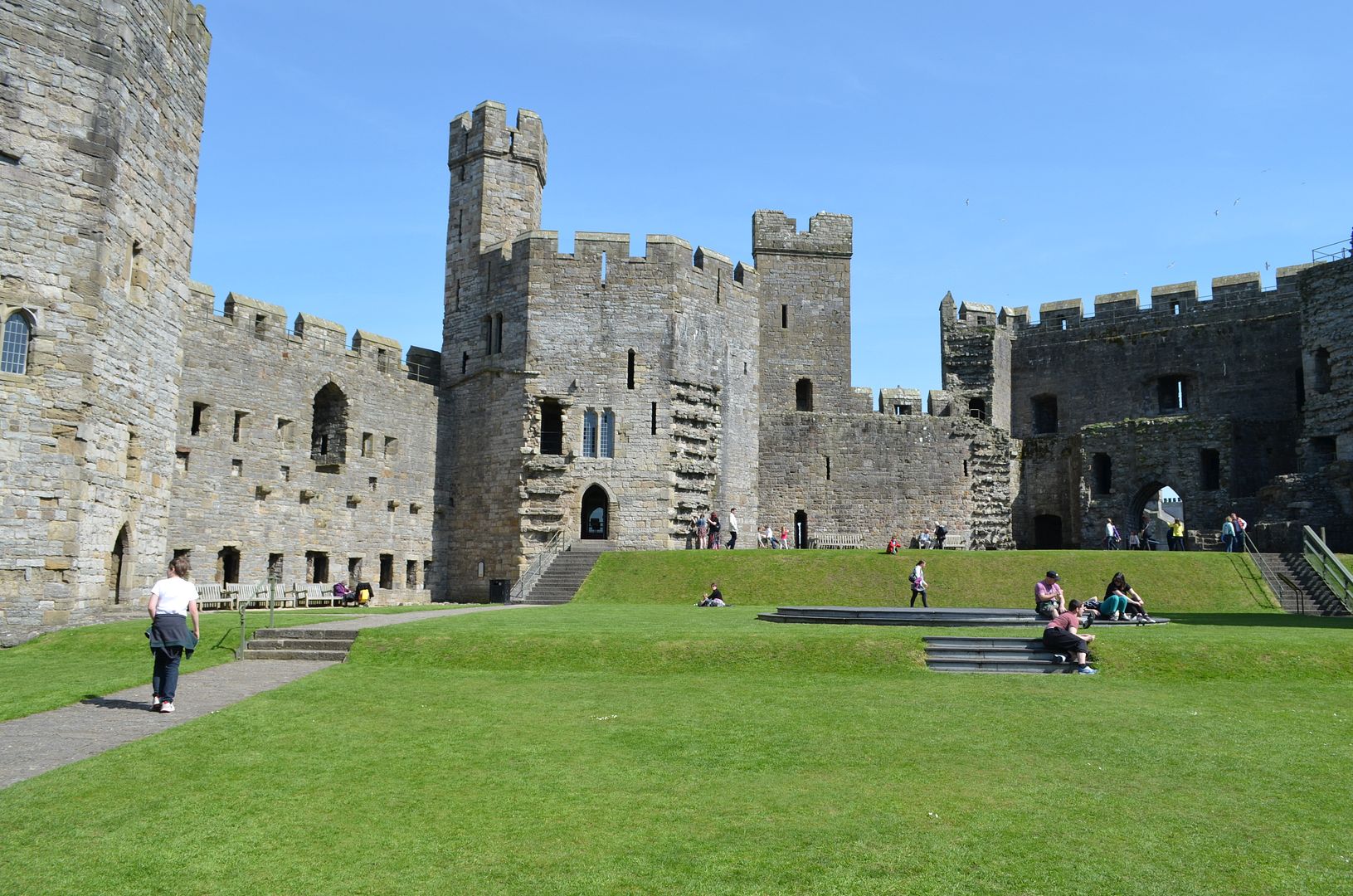 Inside Caernarfon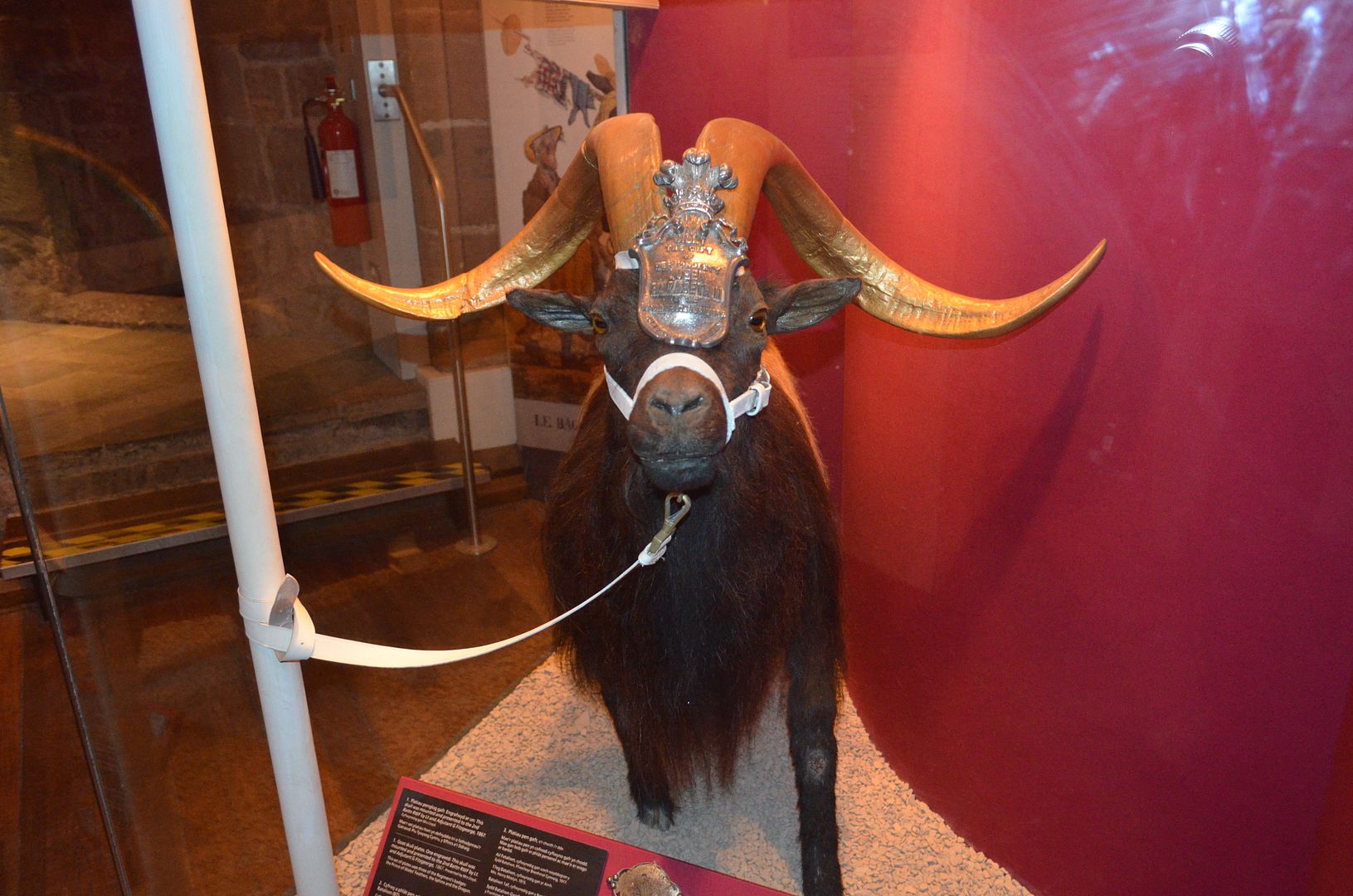 Welch Fusileers Mascot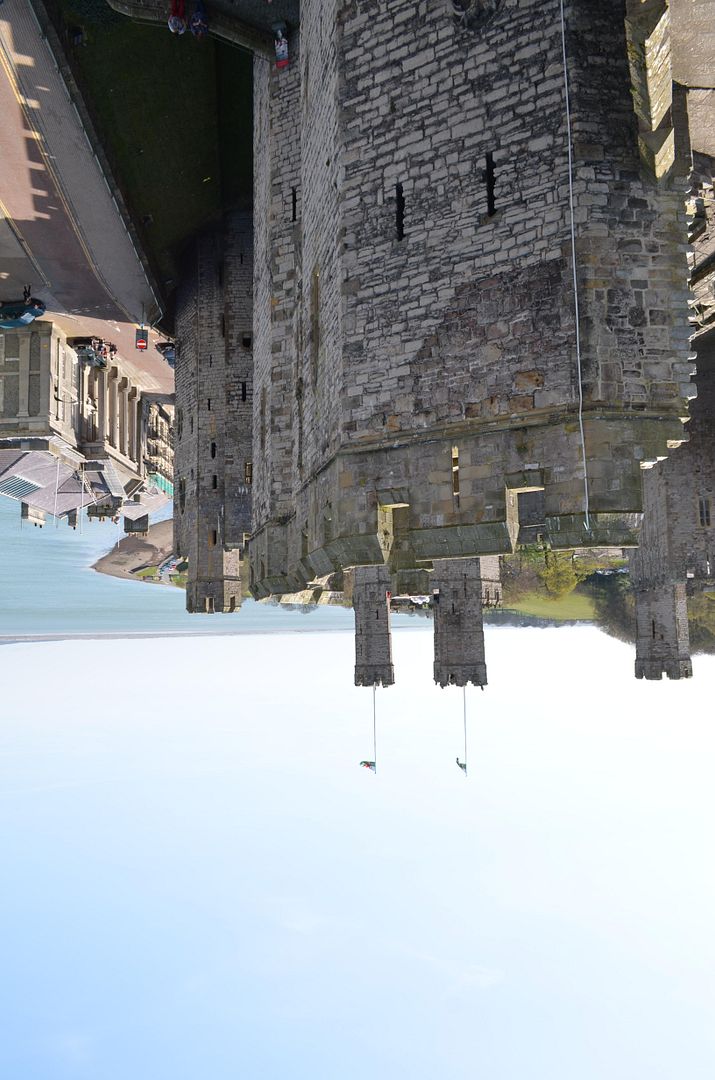 Looking out to See
The town had very little else to offer, so that night we drove back to Conwy to the Cine-complex to watch Captain America - The Winter warrior. Its a load of tosh but has some great CGI.
Shedson enjoyed it ! Although he was concerned it might have been in welsh
Post film we hopped back into the Car and headed back to our B&B in Caernarfon. If we ever do this trip again we'll stay in one place - probably Conwy
Wednesday morning brought us to the foothills of Snowdonia and Zip World.
Having slipped a disc a few years back I decided that I would never bunjy jump or parachute but this looked OK.
In a nutshell I was trussed up like Chinese spring roll and thrown off a mountain on a zip line - we dropped over 500ft over a water filled quarry at speeds hitting 100 mph. To say I was scared was an understatement.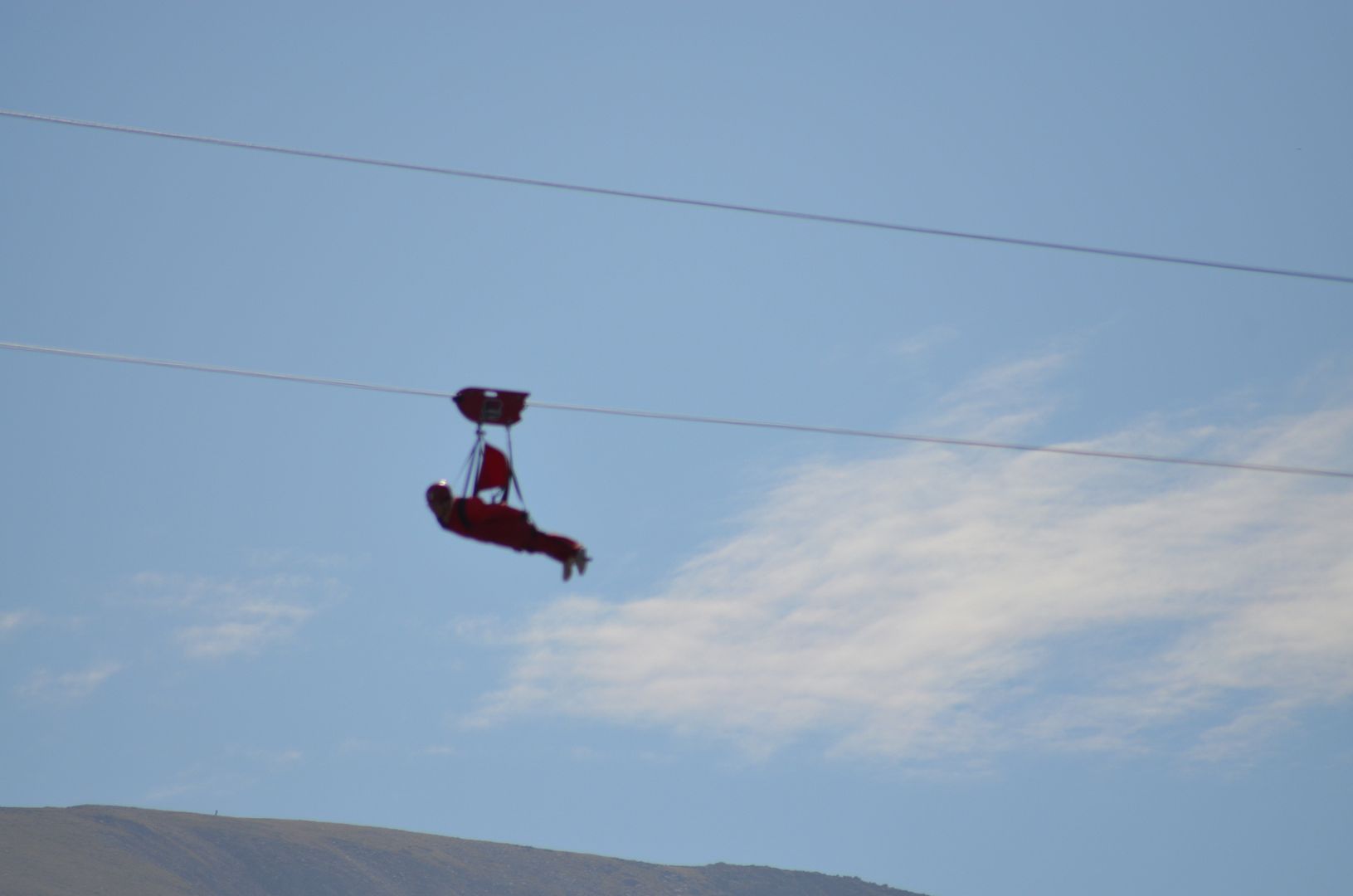 Man on a Zip Wire
Shedson had made it clear at this point that he had had enough of castles. So knowing that there was a Zoo in Chester, this was our final stop off, we headed East back into England.
The Zoo was great - much better than London Zoo and our hotel in the heart of Chester - The Mill House was a fantastic find and great value.
Butterfly...what else could it be
Elephants - baby ...cute arrrrr
Wary that Thursdays Easter holiday traffic could be a nightmare we headed home this morning at nine am....and thankfully we didn't hit traffic until we hit the M25 (as always)
Will I go back to North Wales ? Yes the place is beautiful, the scenery spectacular and the locals very hospitable. Next year we are thinking that we should do another walk - I have a fancy to walk along Loch Ness....