With one week to go for BLAM (the Lead Adventure British 3 day wargames get together) I thought I had better get my skates on to finish off the various pieces we will need.
I am delighted to report that the Port is now finished - pictures of this will be shown at a later point in time. This will form the backdrop for the penultimate part of the Scales of Anubis campaign.
However on the Sunday we are setting the room up for a massive Pirate Game - islands, ports, ships etc
This meant I had to rapidly finish off the ships that had been languishing in the shed..
Principally I needed to add Sails and some rigging...
The Sail Cloth came from a cream coloured table cloth I bought in Wilko a few years back for just this purpose. I merely sewed this onto the spars using needle and thread. Not perfect but it does do the job.
The Sails on the Ainsty Man O War came from a plastic toy - and repainted. Just cant find any more of them ;-(
The ratlines that you can see come from plastic gutter guard - a black mesh like material found in a pound shop. This is made from vinyl so superglue wouldn't work. In the end I sewed the on the top spars and jammed the bases into green stuff (still has to be painted)
I think they look OK and will serve the purpose well..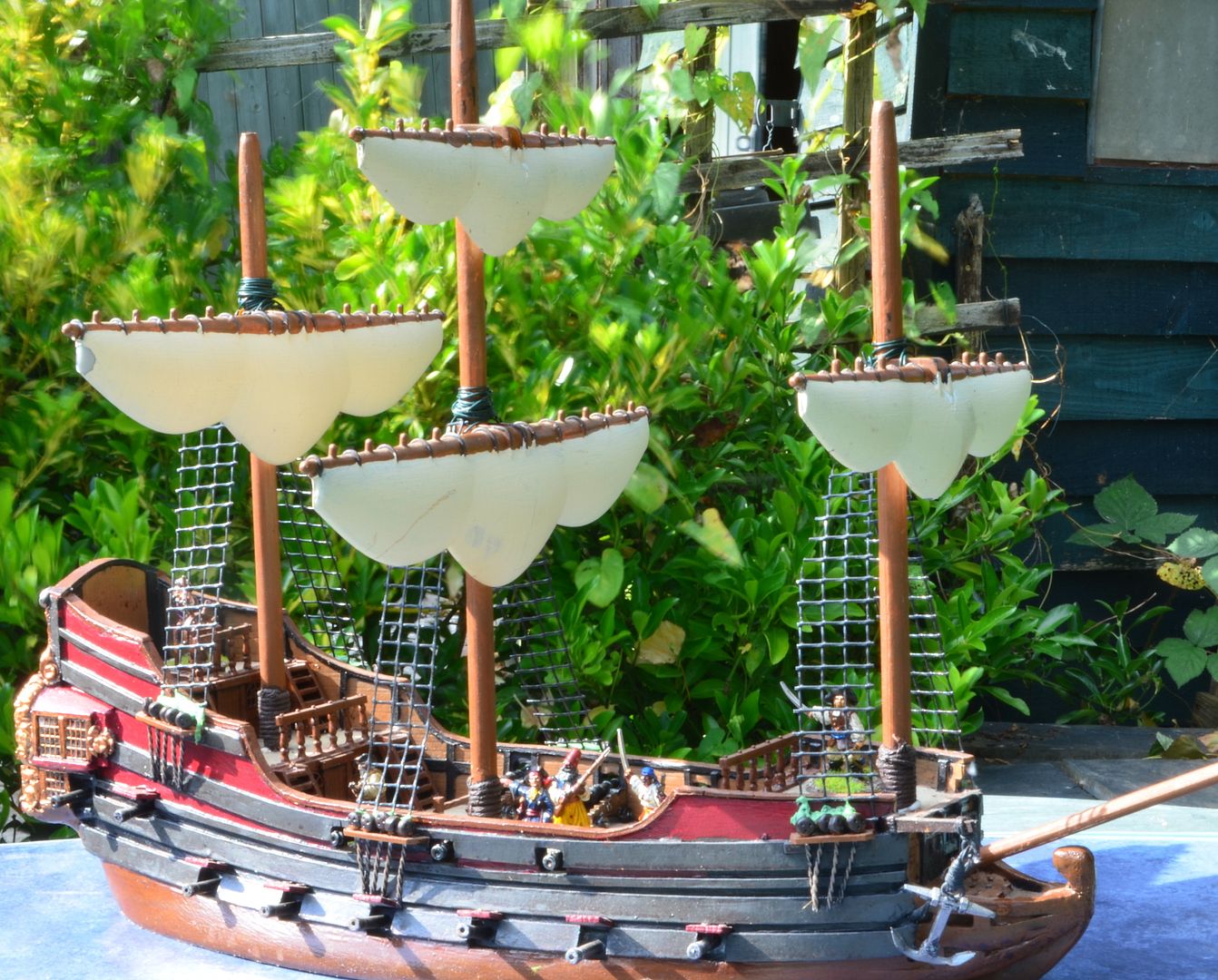 Ainsty Man O War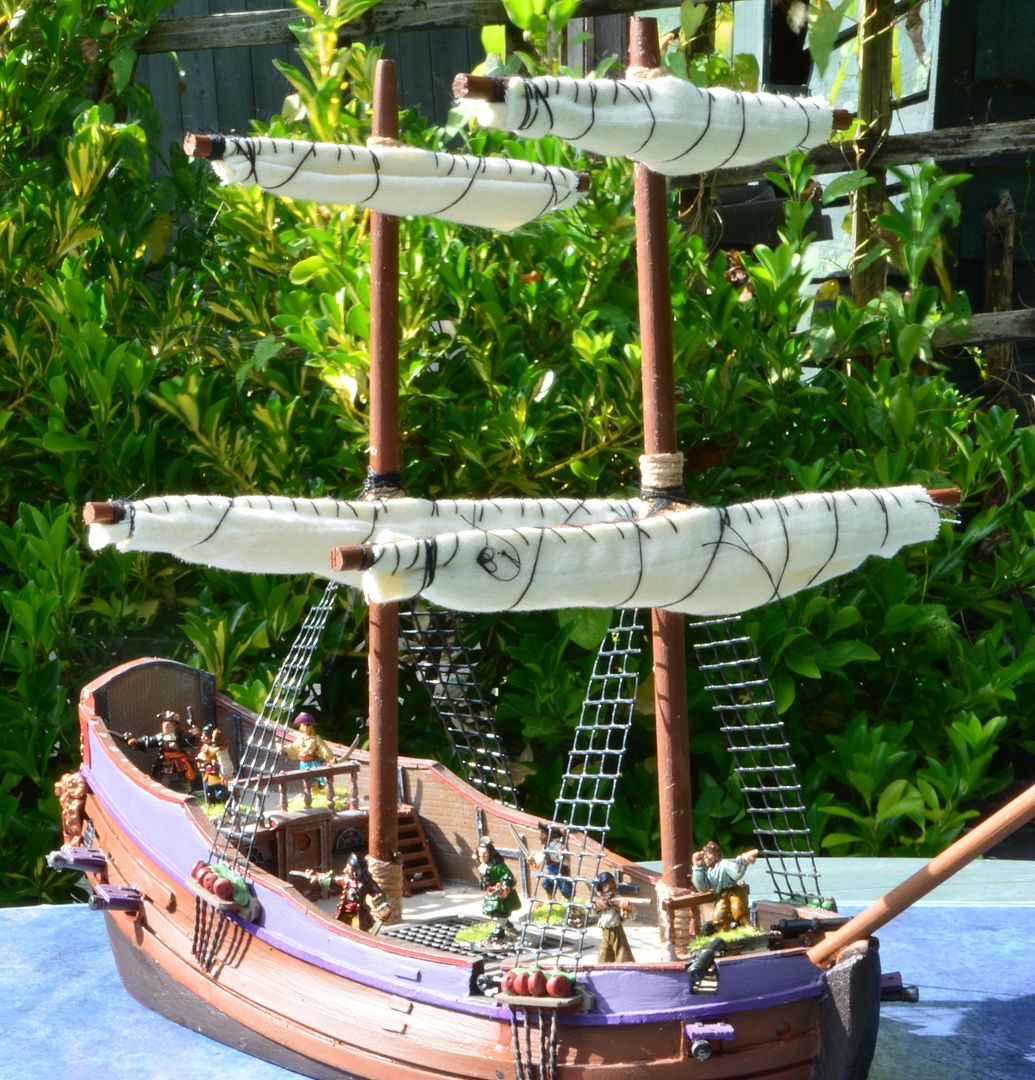 Ainsty Merchant Man
Ainsty Brig - Sails need to be stiffened with white glue.
Until next time