On the 26th July I posted that I had just started assembling my Crusader Army - this was going to be augmented with the forces I had assembled for my Robin Hood games. Robins archers will get pressed into service as skirmishers.
With Fireforge figures being the bulk of the forces the majoriy of what you are going to see next is in plastic.
I had already painted up the 96 odd infantry see earlier post - so my attention was drawn to the 36 horse.
Spurred on by a need to get these done a few nights (pardon the pun) later my Cavalry units are now finished.
Heavy Crusader Knights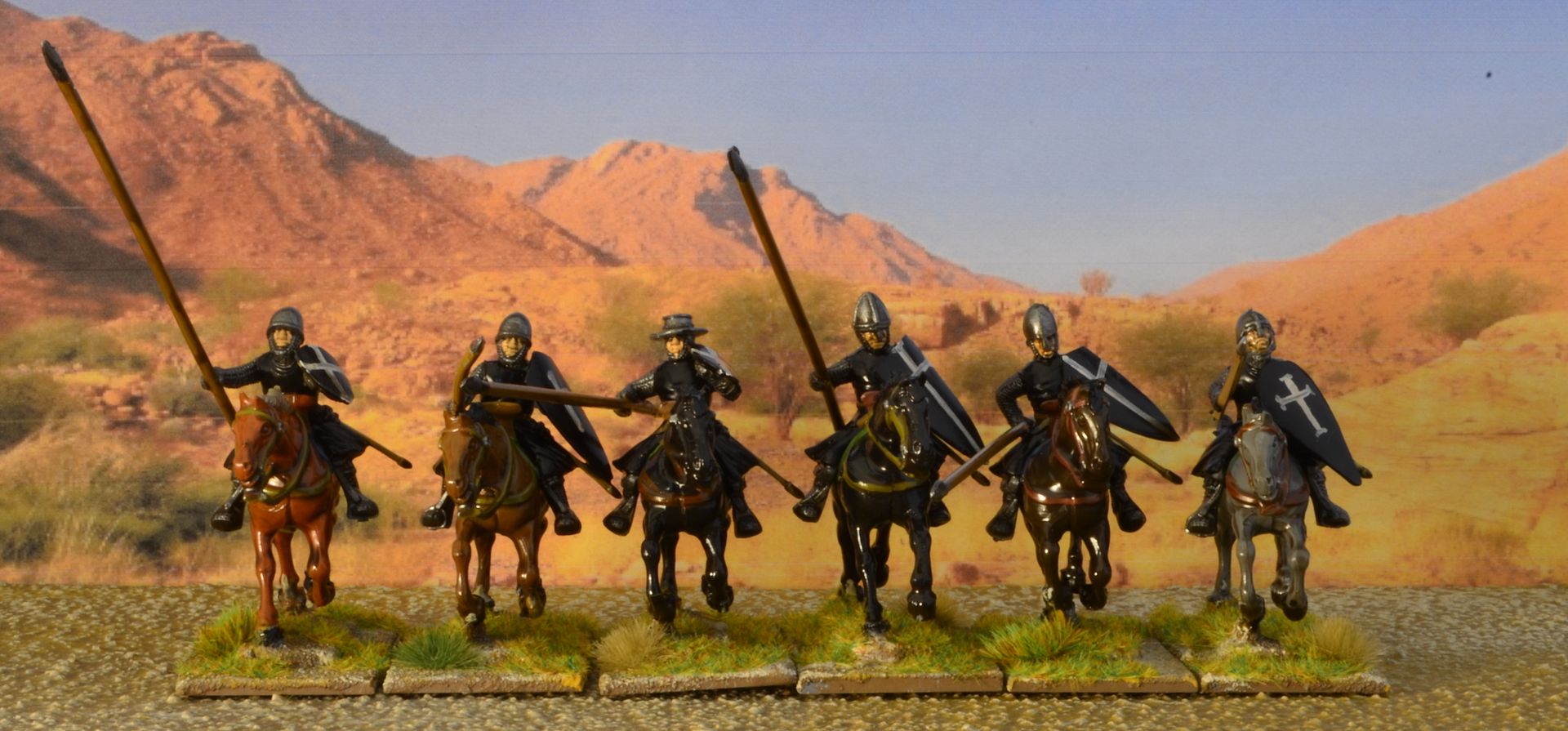 Men at Arms - Hospitallers
A couple of metal knights (Curteys ??)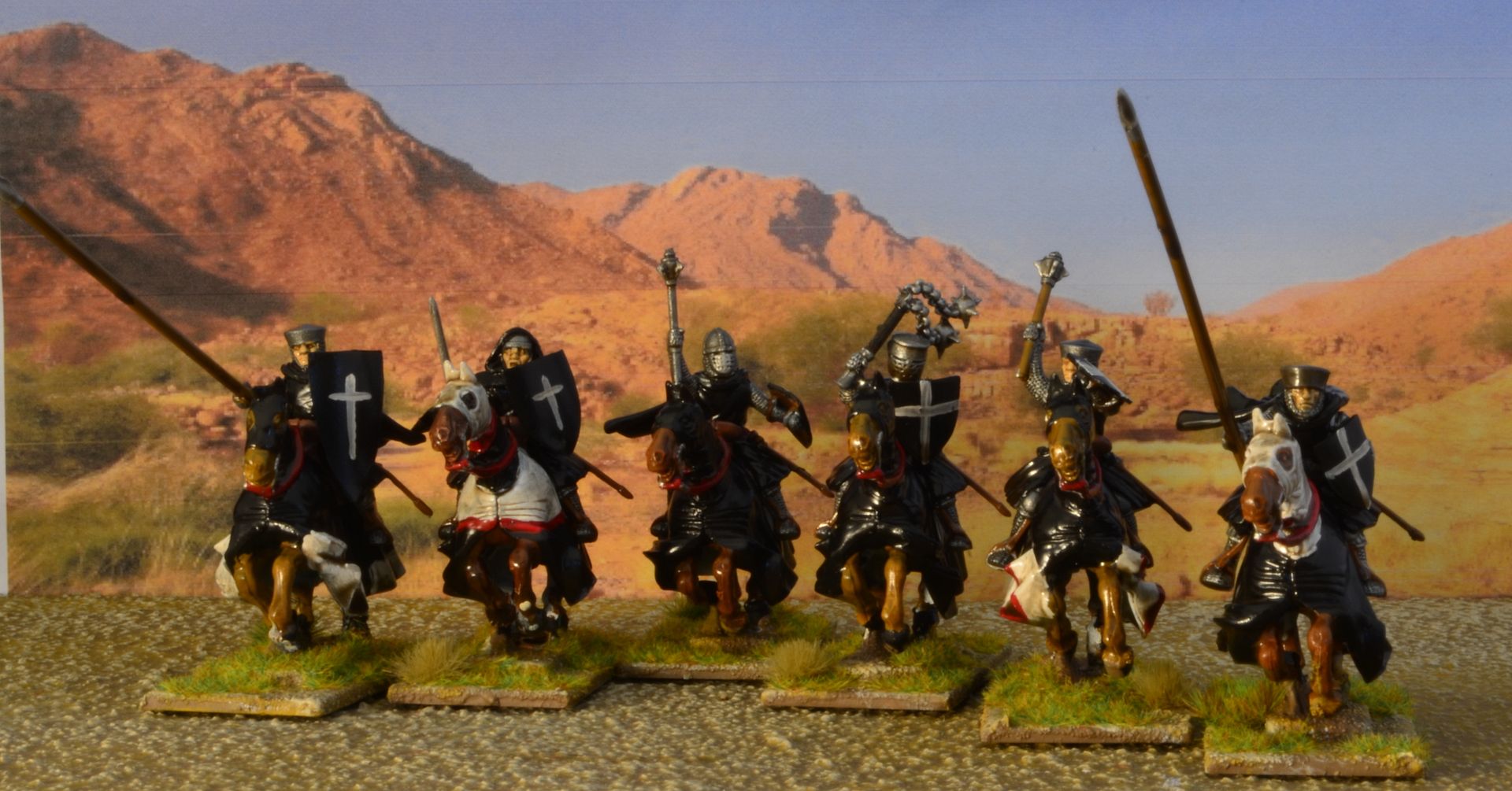 Heavy Knights Hospitallers
Men At Arms - Purple Unit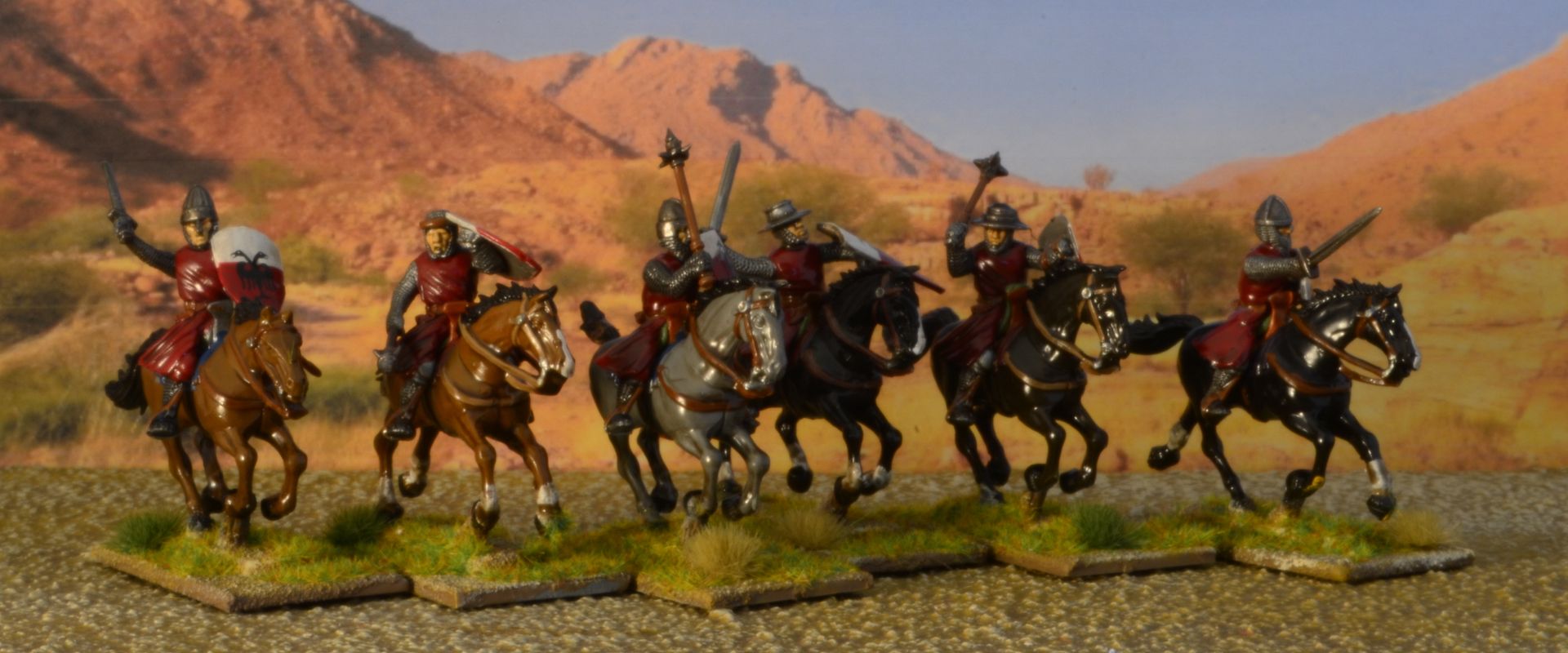 Men at Arms - Red Unit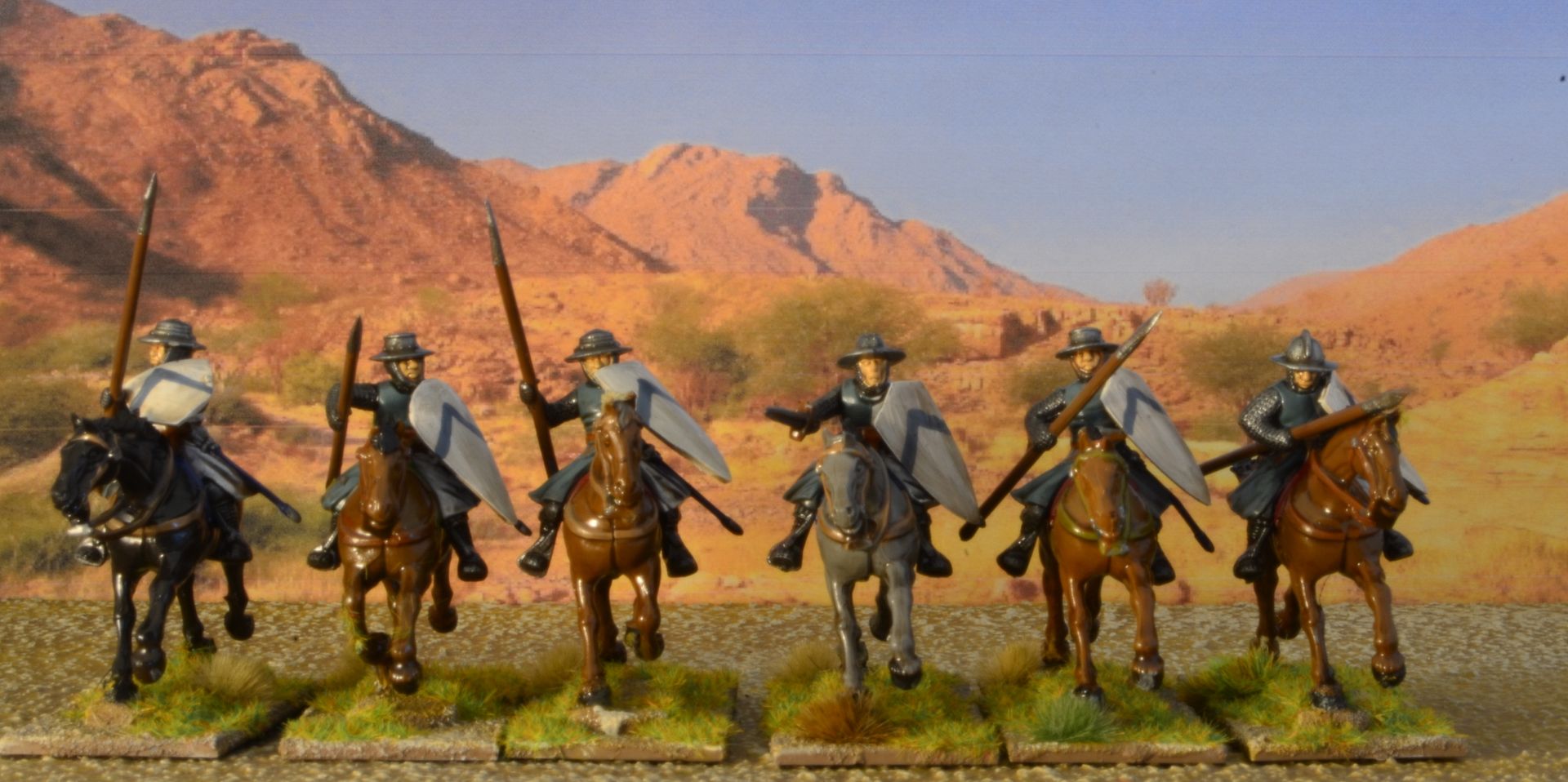 Men at Arms - Blue Unit
This gives me around 60 horse - versus the 100+ I have for the Arabs - more than enough for my needs
Once I get the chance I'll photograph the army as a whole..
Until next time