Back at the beginning of January I updated you on my progress with the Saracen army -
well things are still progressing well and with the plan to finish this whole project by the end of March I can say that there is light at the end of the tunnel !
The previous link is here
http://shedwars.blogspot.co.uk/2015/01/building-saracen-army-part-3.html
So lets start with some stats... the force now comprises of the following
81 Missile Foot Troops (About 80% are armed with bows)
133 Infantry (either spear or melee weapon armed)
20 Officers, musicians and other personalities eg assassins
105 Mounted Horsemen
9 Camels
1 Wizard on a Flying Carpet (could not resist)
This gives a total Army of about 350 Figures - the mix of 1/3rd Cavalry seems about right
Primary Sources - Gripping Beast & Black Tree Design & Ebay - it is an economy army ! - I reckon total expenditure is about £250max
This certainly gives me the volume to use these for both Big Hail Caesar Battles or even field multiple Lion Rampant or Saga forces
The Saracen Army
The Force spreads across about 6ft of table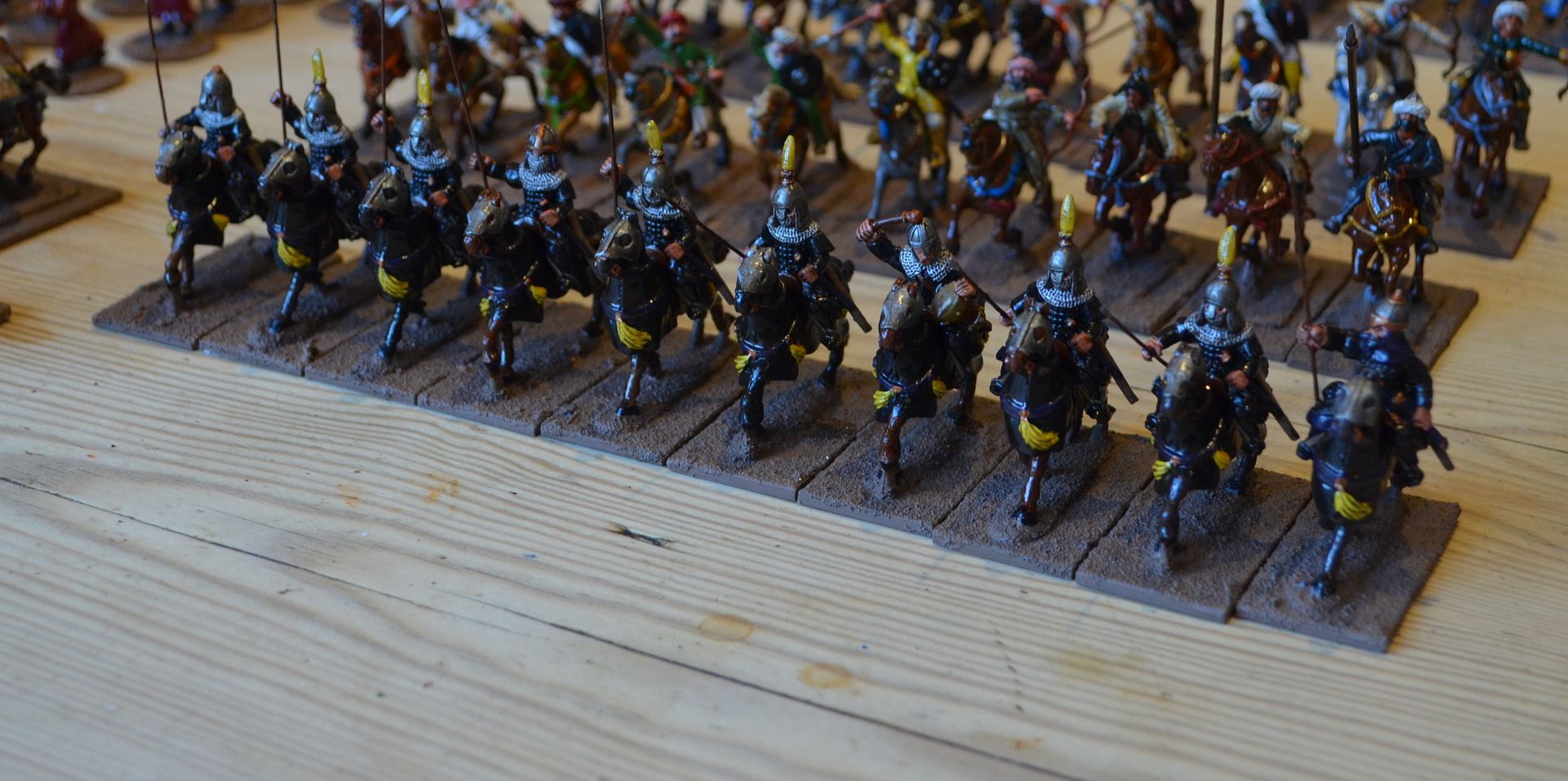 Latest Addition - Heavy Saracen Horse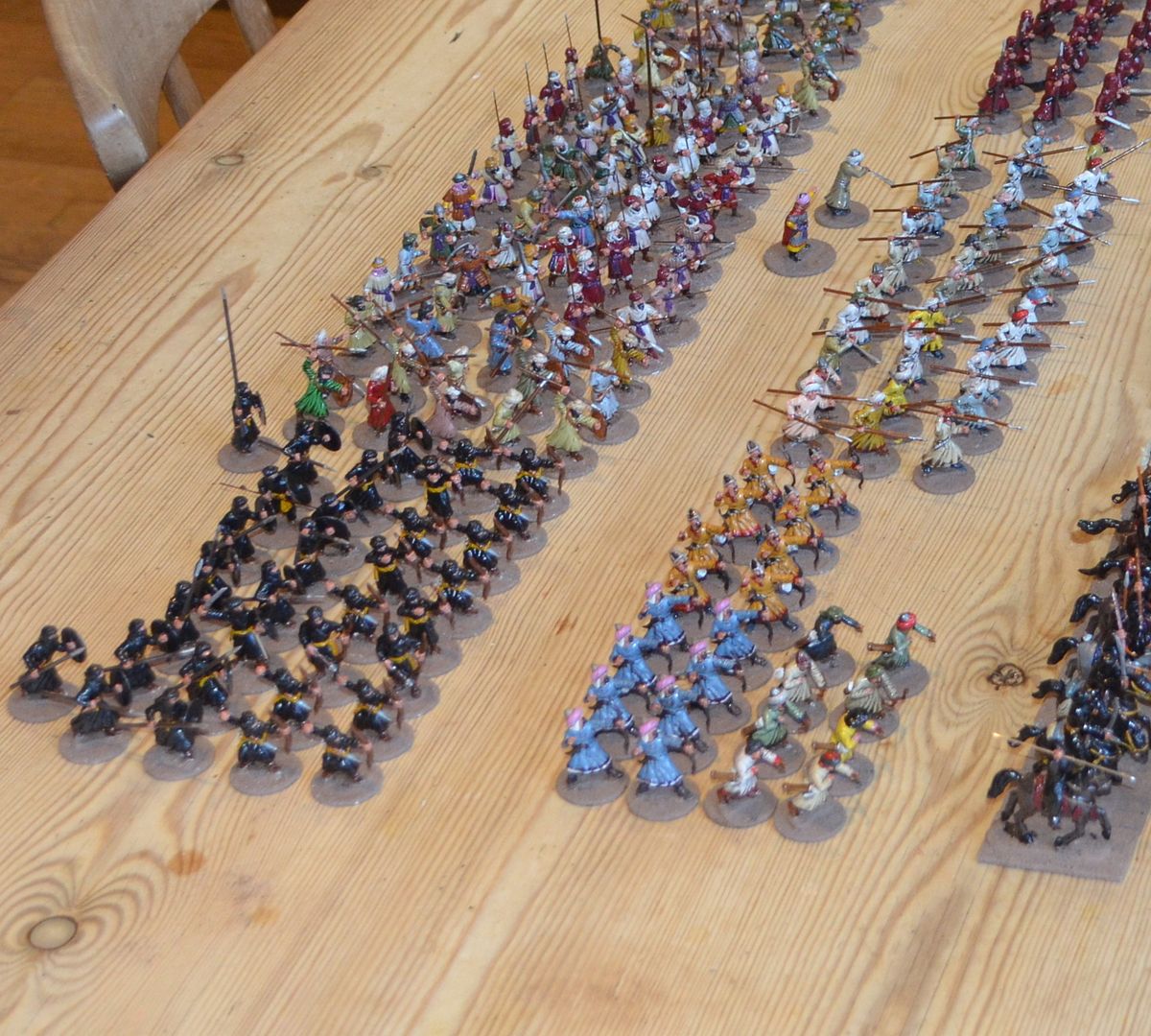 Going to need a lot of movement trays for all this infantry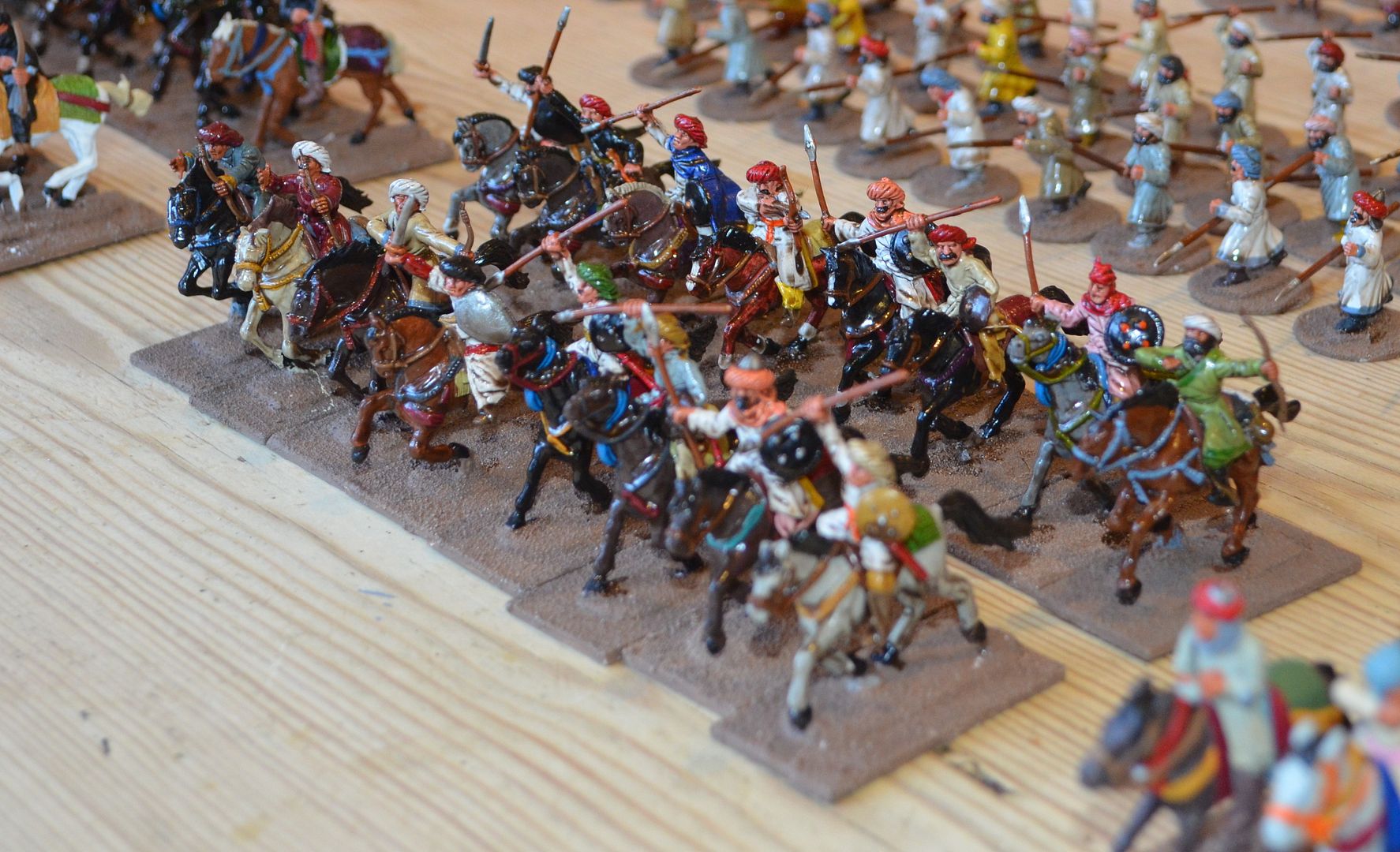 Spot the difference - Fireforge and 28mm HaT - all with Gripping Beast Heads
The Red Guard
I have around 30 figures still to paint or finish off so should get these done in the next week or so.

These to finish next - I have done the camels

A few xbows - plus the leaders and other bits and pieces
I then need to finish the basing on all these !! and attach the shields with transfers. A big envelope arrived from Little Big Men Studios to do these but I still don't think I have enough.
Finally I need to source and add a number of banners to complete the force
Its all good fun and I even surprised myself when I realised I only started this in early December
Until next time
Part 5 can be found here
http://shedwars.blogspot.co.uk/2015/05/building-saracen-army-part-5.html