As I have probably already mentioned I have a few weeks off between jobs so plenty of work has been going on in the garden but for the last two days I have been refurbishing the shed.
However I should tell you a small story.
Last Thursday whilst driving to the supermarket I was listening to the breakfast show on
Absolute
Radio
and the DJ, Christian O'Connell was looking for a few props for his gig at the Edinburgh festival - one of these requirements was for a stuffed animal.
Just by chance my mother had asked me to empty her loft and in said loft was a stuffed Leopard ready to go to the tip...I hadn't seen it for 35 years ! God only knows what state it would be in...
Why might my folks have such a creature in their attic is a good question. Well my old man used to do a lot of panto and somewhere along the line he had acquired the beast as a prop.
I called the station and to my surprise got right through...
As you can expect the DJ was somewhat surprised to hear the tale and suffice to say they want the Leopard.
Tomorrow morning my kids and I are heading up into London with Lofty the Leopard. We'll go to town in my car with the roof down - after-all the weather is good and he does pong a bit !
I understand that we will be on the radio fore the big handover around 08.30 am if anybody wants to listen...
of course I will be wearing my Shed Wars t shirt !
As you can see my cats are fascinated by their very still big cousin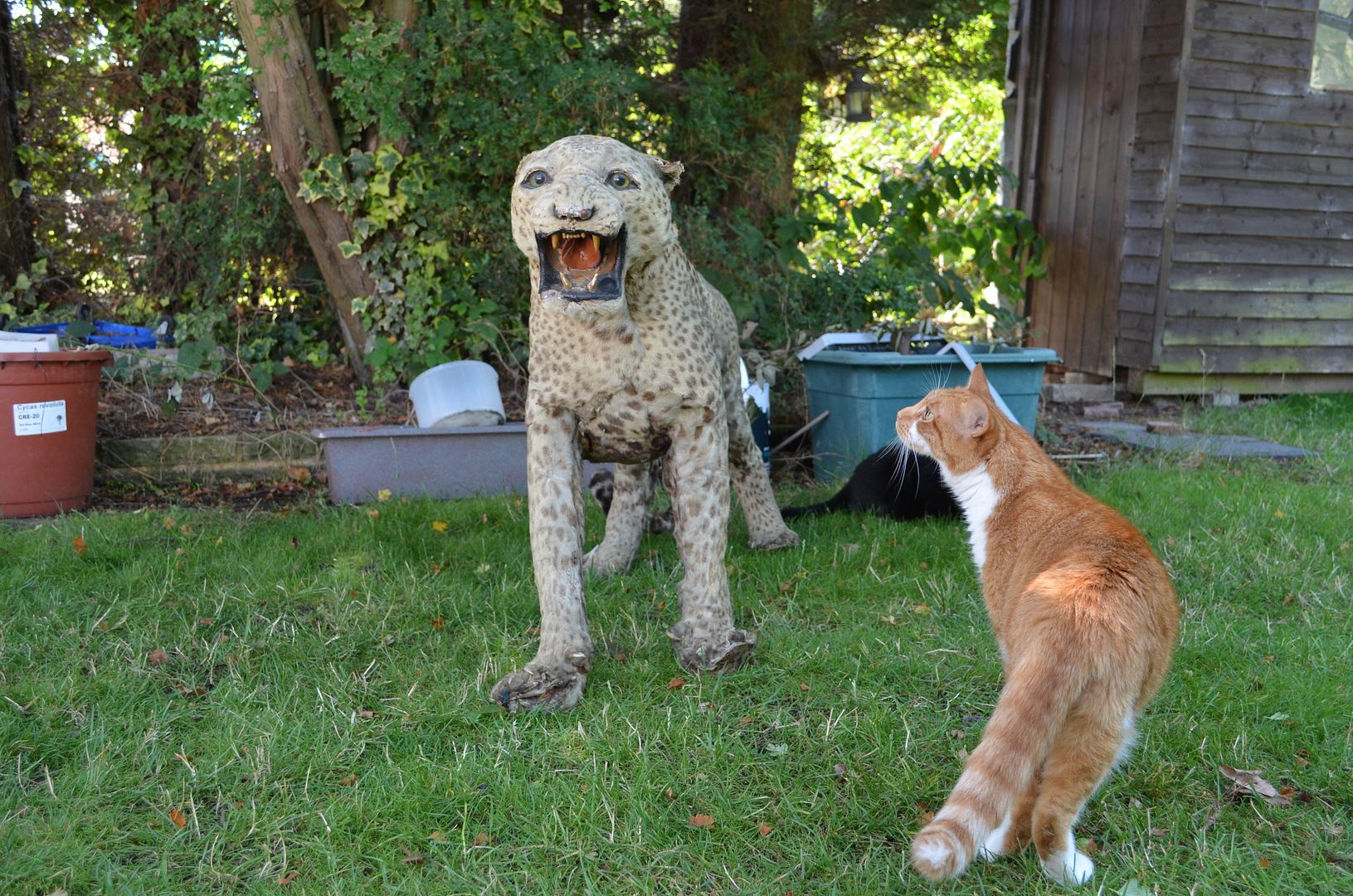 Lofty the Leopard getting in the way of construction work..
Hope everybody is enjoying the sun....
Next post - the Shed gets a refurb...