If like me you are lousy at painting I have discovered that the Army Painters dip covers a multitude of sins. It not only acts as a strong varnish to protect your minis in battle but it also delivers a rapid way of bringing poorly painted figures to a wargames standard.
However these pots of dip are not cheap - current retail about 20 quid. Over the last three years I have got to the point where I have used around 30% of the tin and then a crust/skin forms on the surface of the paint. At first I thought this might be because air was getting to the dip and causing it to harden. So I began to wrap the tins once the lid was firmly on in clingfilm to create an airtight seal.
This did not prevent the skin from forming. I then had a eureka moment - and it really was like Archimedes Eurejka moment when he discovered displacement. I figured out that the skin is forming because the amount of air inside the tin is sufficient to cause this reaction - how do i remove the air?
Simples - I add something else to the pot to raise the level of the dip and create less air.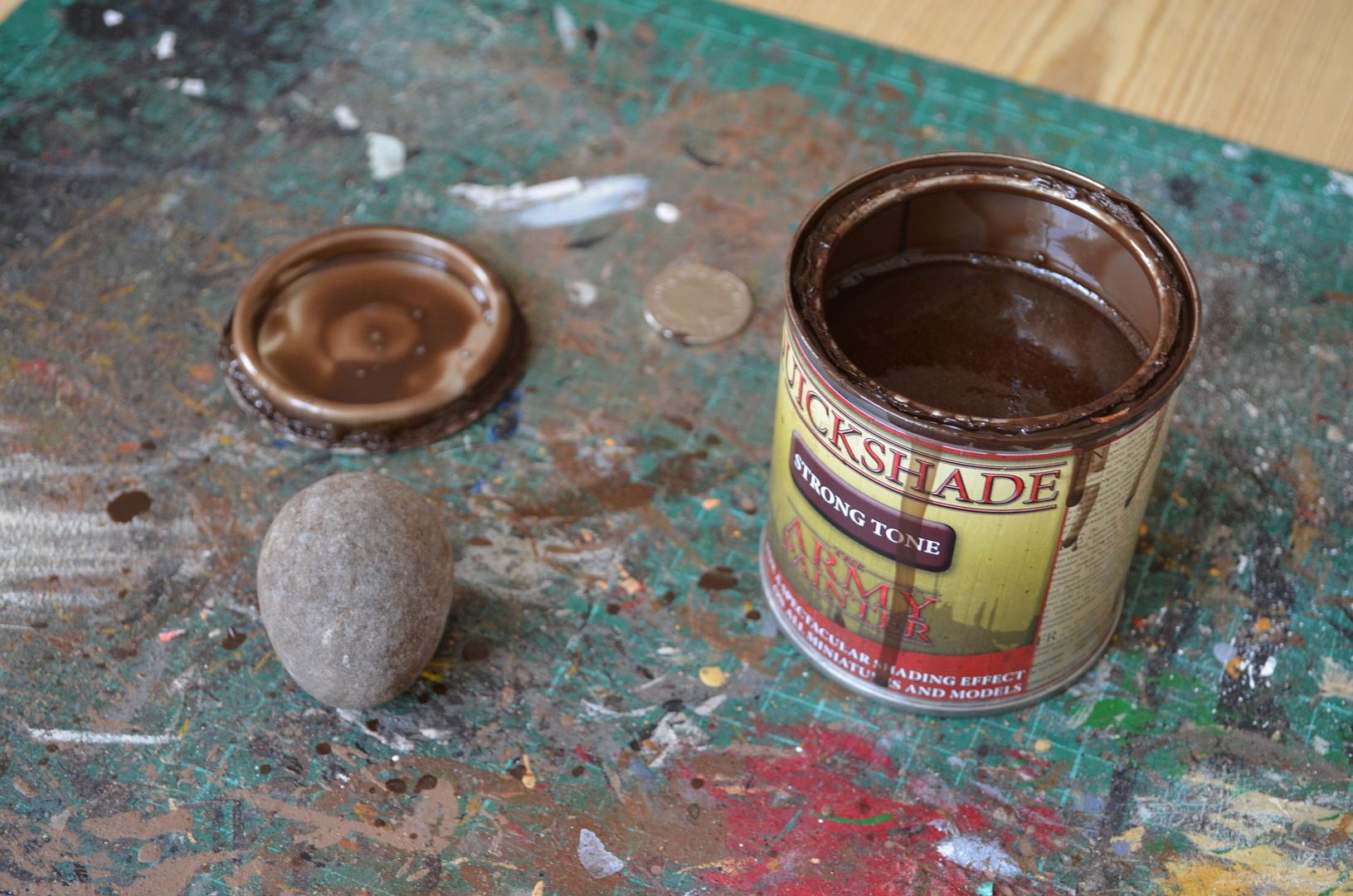 In my case I have used a solid pebble as I doubt this will chemically react with the dip.
As you can see the pebble has raised the dip level
This hopefully solves an issue, saves money and is of interest to all you other 'dippers'
cheers