Just in case you were thinking that I had 'ceased fire' on this massive project I am sad to say you are very mistaken....
Previous posting was here
http://shedwars.blogspot.co.uk/2017/05/napoleonic-project-part-6-british.html
So lets do a quick resume of where I have got to and whats still in the pipe...
Each Regiment consists of 12 Cavalry or 24 Infantry - all based separately and then in movement trays (three figures for cavalry and four for infantry)
PAINTED
British Command Stands (10)
British Artillery - 6 Artillery pieces and crew
British Infantry - 12 Battalions painted (inc 2 Highland & 1 Rifle)
British Dragoons - 1 Regiment
French Dragoons - 1 Regiment
French Artillery - 6 Artillery pieces and crew (pictures below)
Total painted - 38 Horse, 348 infantry, 12 guns
ALMOST COMPLETED
French Curassiers - 1 regiment painted in brown coats as there was only one regiment in Spain
French Chasseurs a Cheval - 3 regiments (just need to base)
French Light Infantry - four regiments almost completed
Almost painted - 48 Horse, 96 infantry
TO BE STARTED
French Line Infantry - 8 Infantry Regiments
French Hussars - 2 Regiments
French Lancers - 1 Regiment
British Light Dragoons - 2 Regiments
British Hussars - 1 Regiment
Portuguese line Infantry - 2 Regiments
Portuguese Cacadores - 1 Regiment
French Old Guard - I regiment (I know they did not fight in Spain)
French Command
To be painted - 88 Horse, 288 Infantry
TO BE PURCHASED
Portuguese Infantry - one more box to complete a 3 strong brigade
British Heavy Dragoons - 2 Regiments - waiting on Warlord to release on June 17th
French Line Infantry - 3 more regiments
To be bought and painted - 24 Horse, 96 Infantry
This makes a total of
Guns - 12
Cavalry - 174
Infantry - 828
a total of 1014 figures....gulp....
By my reckoning I am out about 40% of the way through this painting marathon (give me zulus to paint any day) and should be complete come the end of the summer
The Foot Artillery shown today were sourced at Salute direct from Victrix - these were a joy to build and assemble and at 40 quid for six guns and crew great value (7 quid/gun). I decided on four medium and two large guns. At some point in time I am going to need to source French Horse Artillery but I think I can wait for the moment.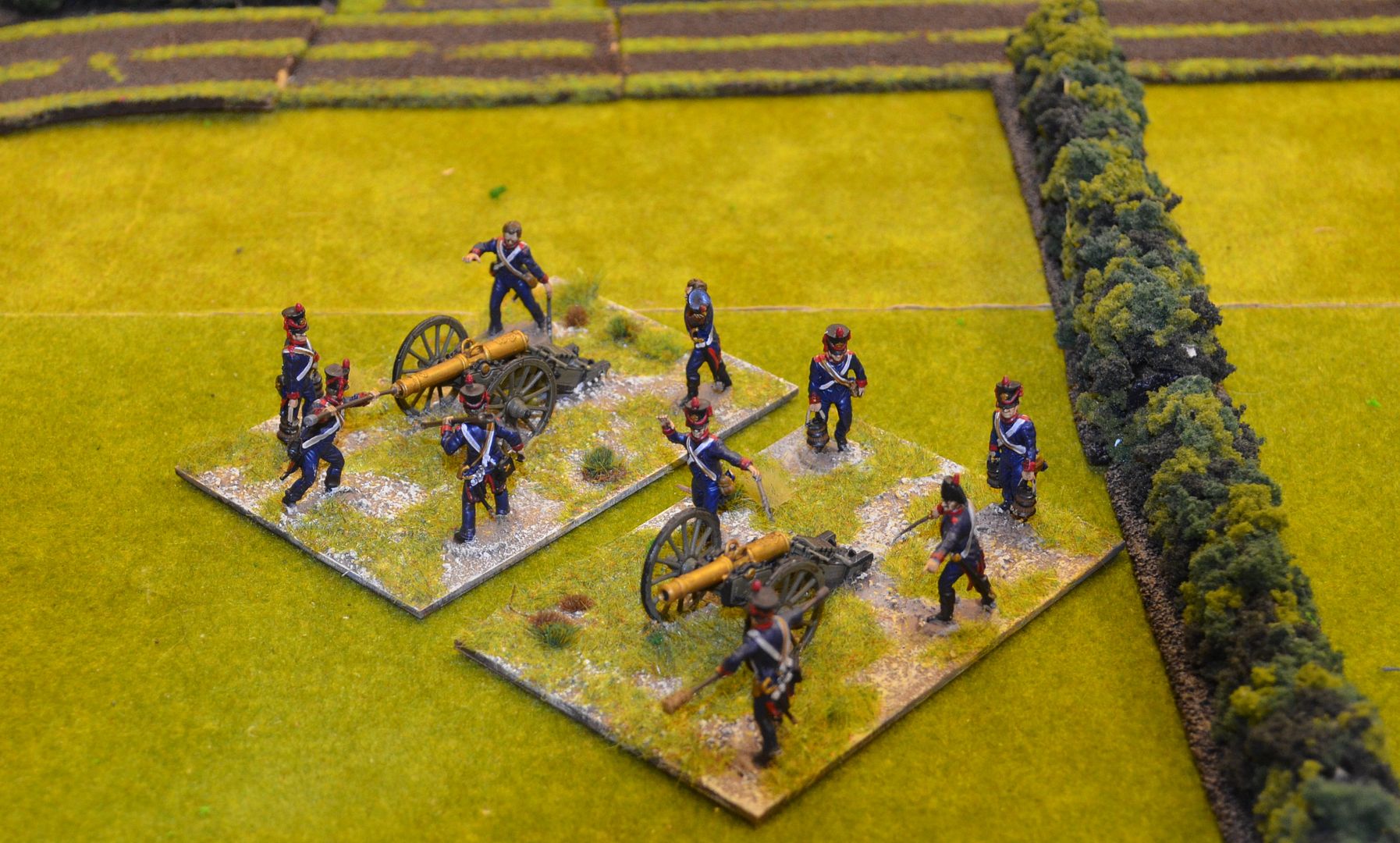 Two 12 lbs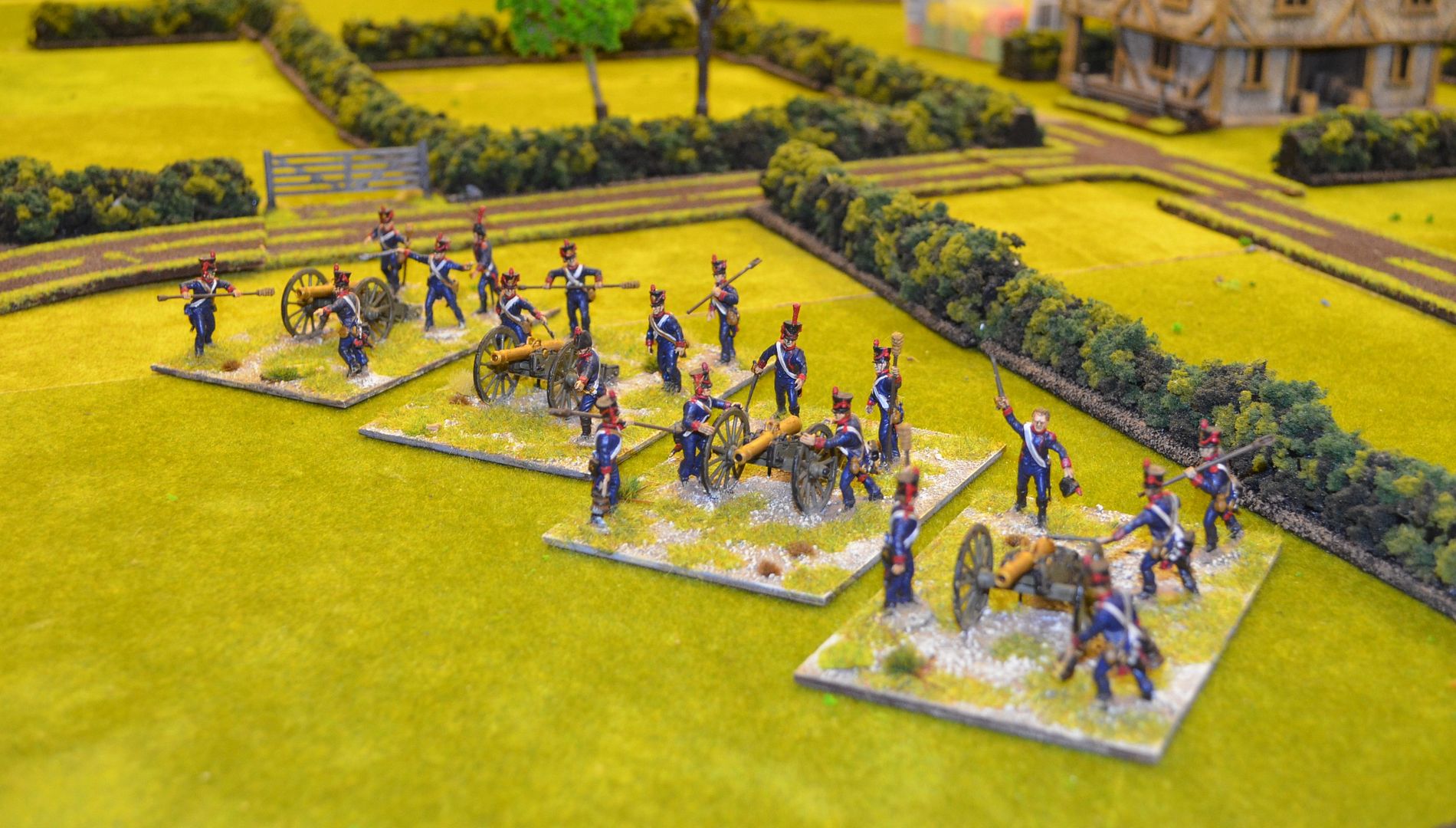 4 x 8lbs
Close up - painting these was good practice for the forthcoming french infantry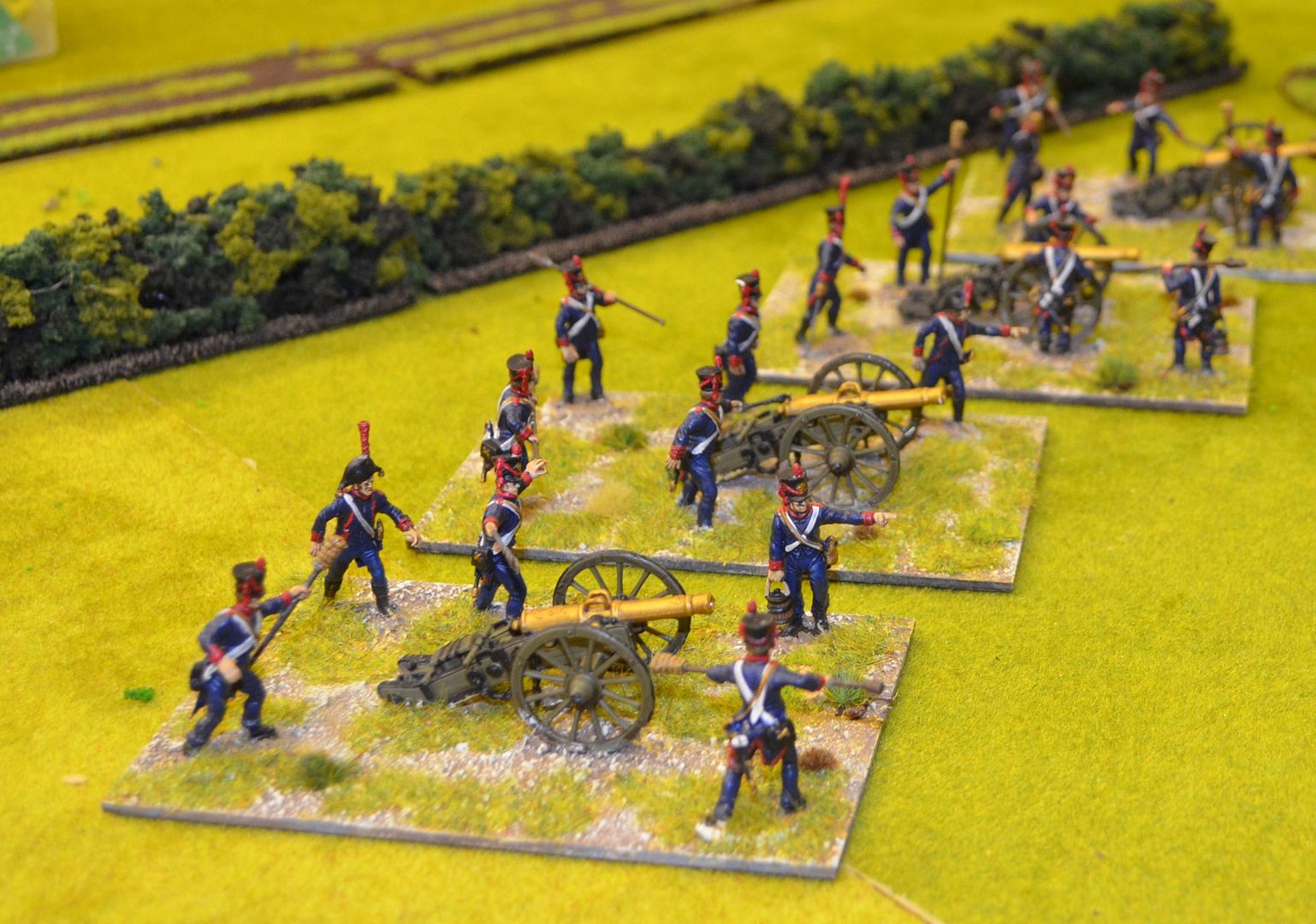 Another view
All six batteries