Previous Post on this project Starts here...
http://shedwars.blogspot.co.uk/2015/11/frostgrave-terrain-part-4-first-painted.html
When I left you last I had just completed a number of foam core structures. Over the last few nights I have
Added Sand and grit to the exposed areas
Added Eva Foam Flagstones to all the plinths
Painted the whole lot black
Ready for black base coat...is that a dragon top right...read on
Added an Octaganal tower - quick set of pictures on the build...
Foamcore tower - remember to paint the inside before assembly !
I added the EVA foam as brick work to cover the gaps. This was cut out in a zig zag pattern.
Standard PVA works on these sheets
The infill was painted with sand and then painted black
The top is another piece of foamcore with a couple of hard plastic spheres glued in place. Again this was covered in sand and pva before painting.
Remember all these buildings will be drybrushed grey like the bridge below.
So as you can see the city is starting to take shape.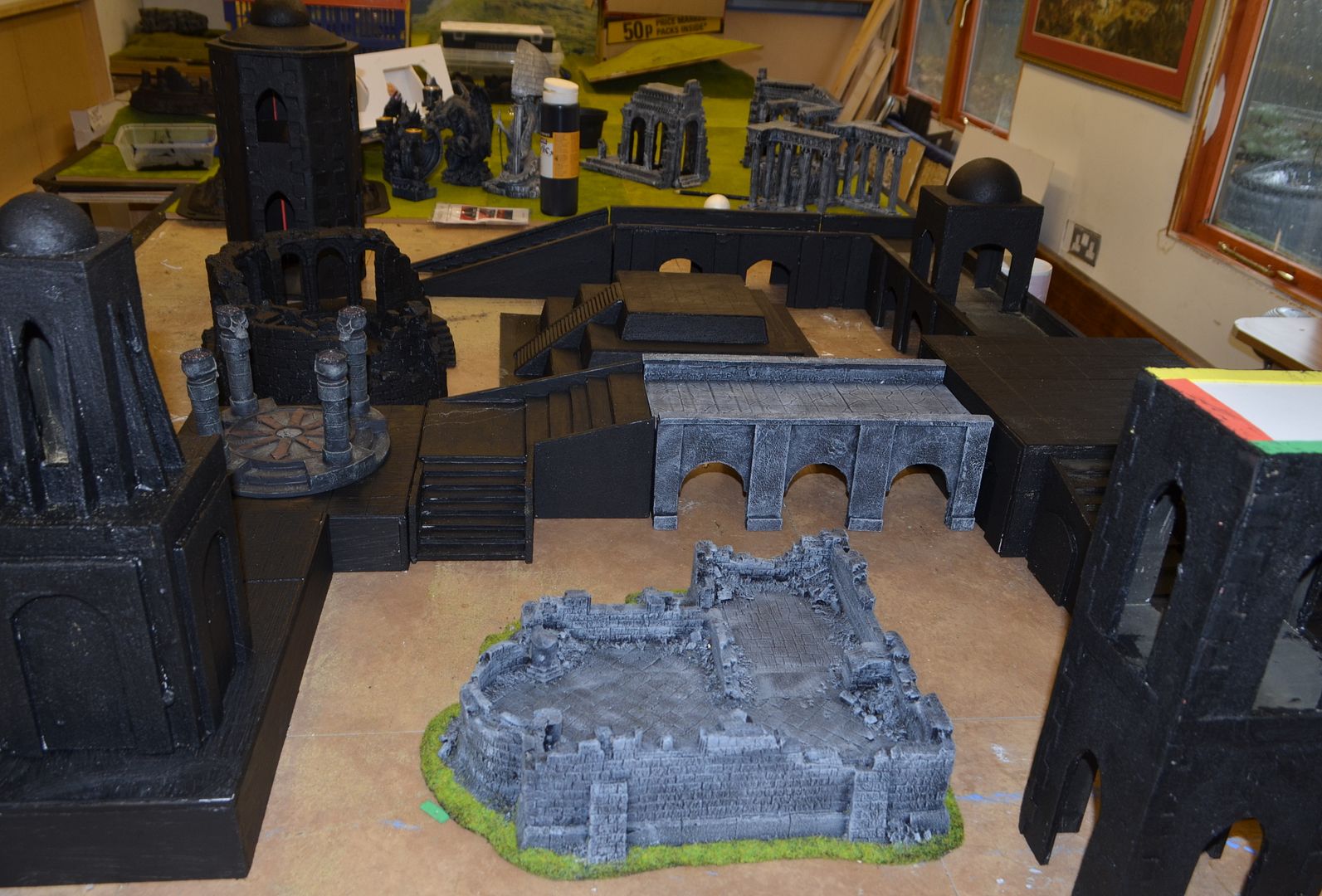 Must do something about the base....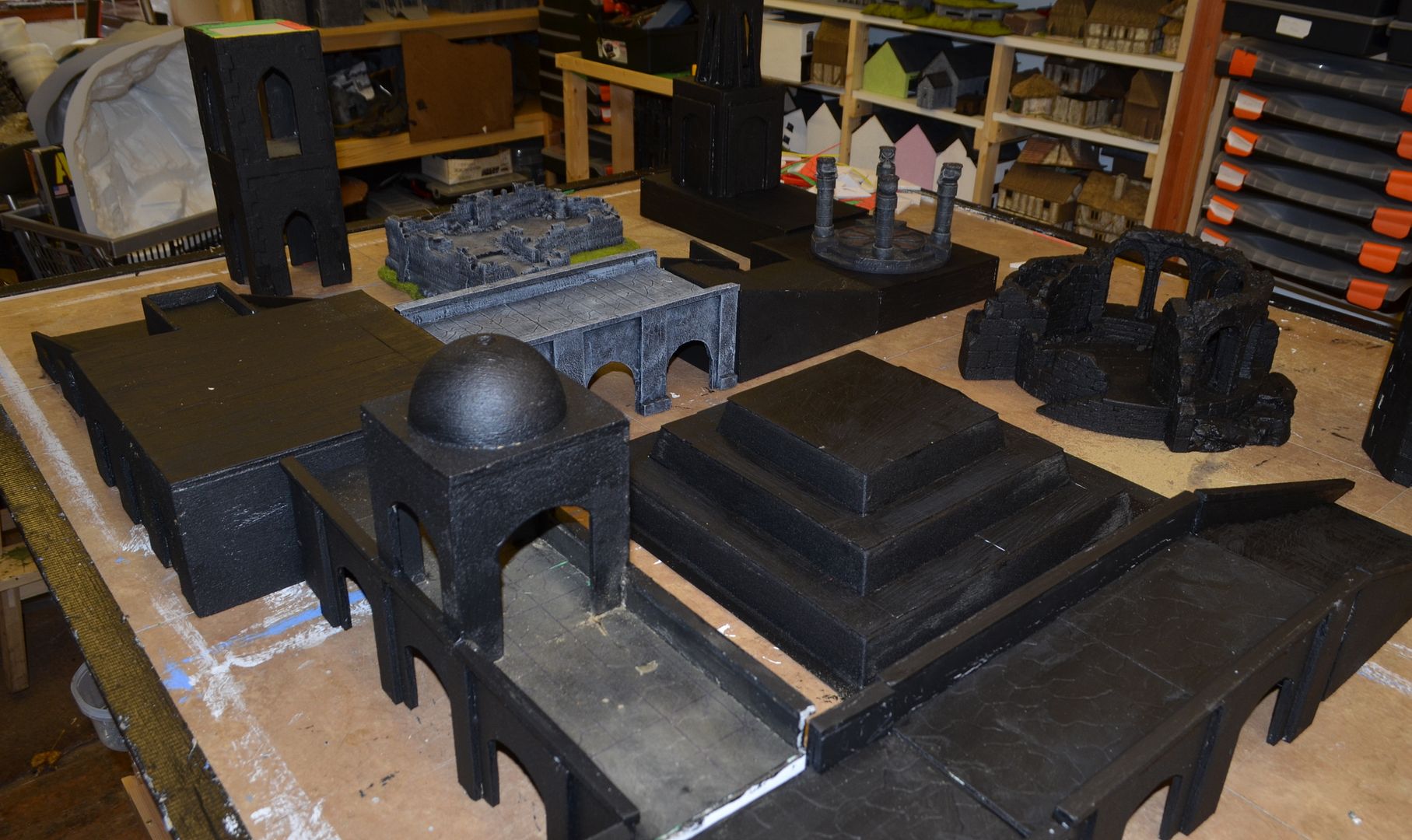 The Amera pyramid flat surfaces have been clad in foam and the sides with sand. It looks much less plasticy
What the City really needs is character and at the moment it all looks a bit bland.
A moment of madness...this will become the Frozen City of Dragons
A couple of chance cheap finds on ebay settled the question and in the coming days these will be added to. These are all Dragon Collectables found on ebay - they are resin, beautifully cast and will make fantastic giant statues.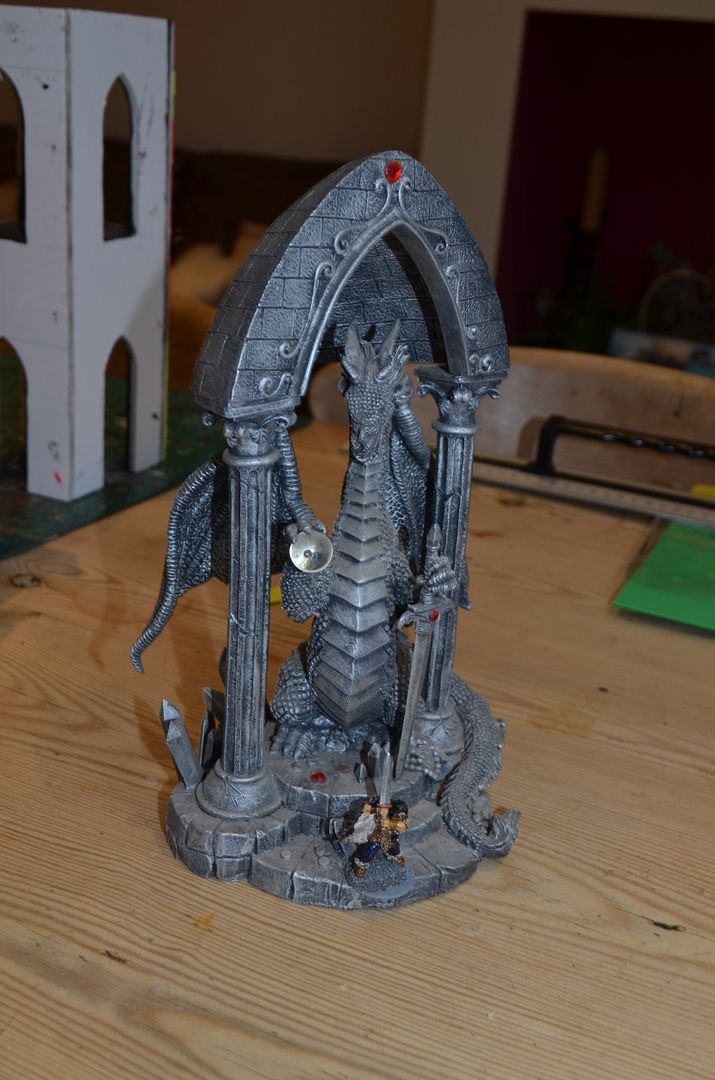 Can you see the 28mm figure on the steps...
Lets add the Dragons yto the city scape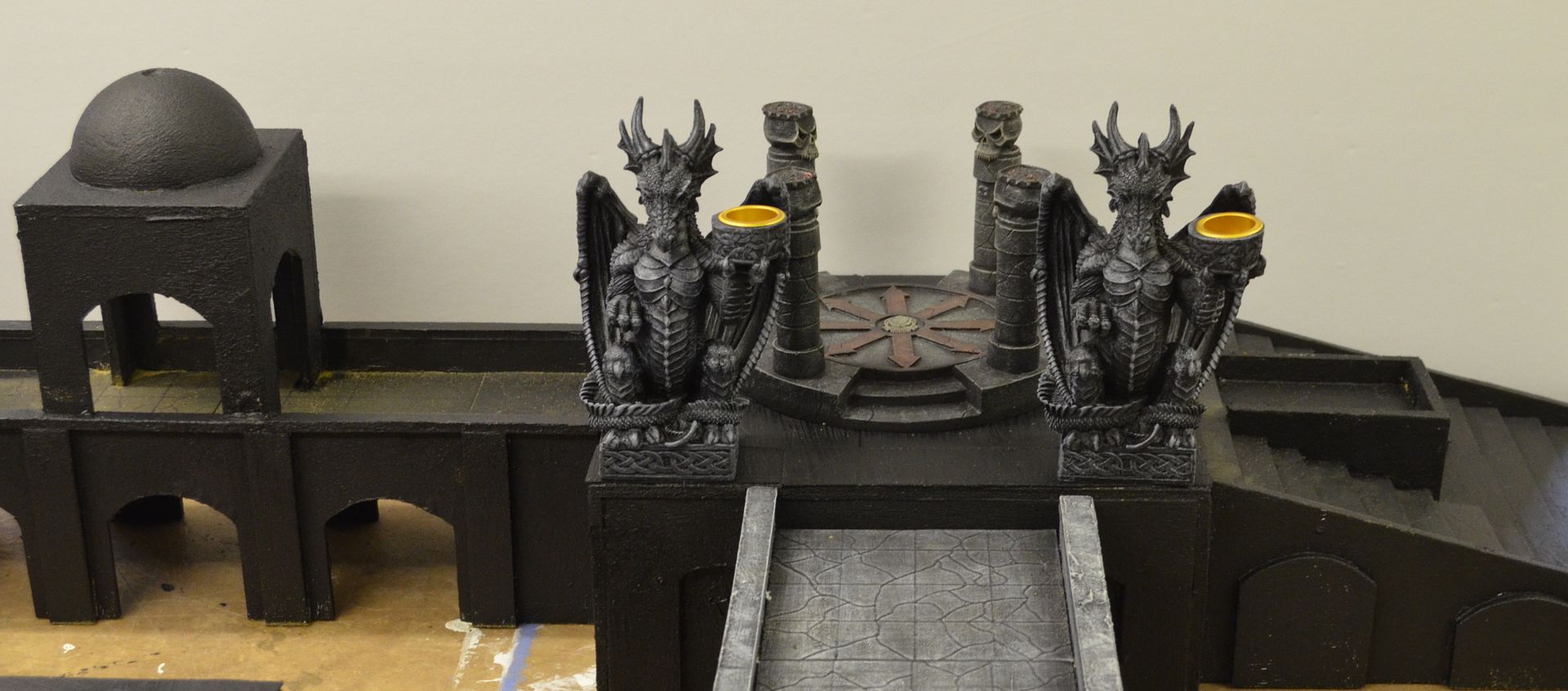 Once these are also repainted it should tie all this stuff in together.
In addition I have bought a number of cheap dragon pendants to add as features on the buildings - still waiting for these to arrive.
The pictures laid out cover an area of about 4ft x 4ft so some more foamcore buildings will be needed to double this area. One of these will be the temple of dragons.
Firstly however I need to address the gaming board..that will be the next task...
Before I disappear one more piece currently being worked...
This Kiddie tower will become a Wizards Tower - again using the flexible foam to clad the building
Until next time
part 6 is now here
http://shedwars.blogspot.co.uk/2015/11/frost-grave-terrain-build-frozen-city.html