The previous thread to this build can be found here...
When I left you last I mentioned that I had ordered a number of buildings from Sarissa Precision, although not strictly Waterfront in nature, these industrial buildings will create even greater diversity on the table.
I ordered their factory, the factory workshop/office and power station. As to be expected the quality of all these mdf buildings is excellent but again I felt that they looked a little bit one dimensional and needed tarting up.
All three buildings were given the same lower brickwork finish using blue foam and the two smaller buildings got given a rendered finish. In addition I added a window ledge using coffee stirrers chopped to the right length.
Rather cleverly the window frames of these buildings come separately on card that you glue to the inside of the completed structure. These were punched out from the card frame and then sprayed matt black on both sides. Once the exterior of the buildings ae all finished these will be fixed inside.
The following photos show the work that these buildings have been undergoing...
The first construct of the factory - being held together with masking tape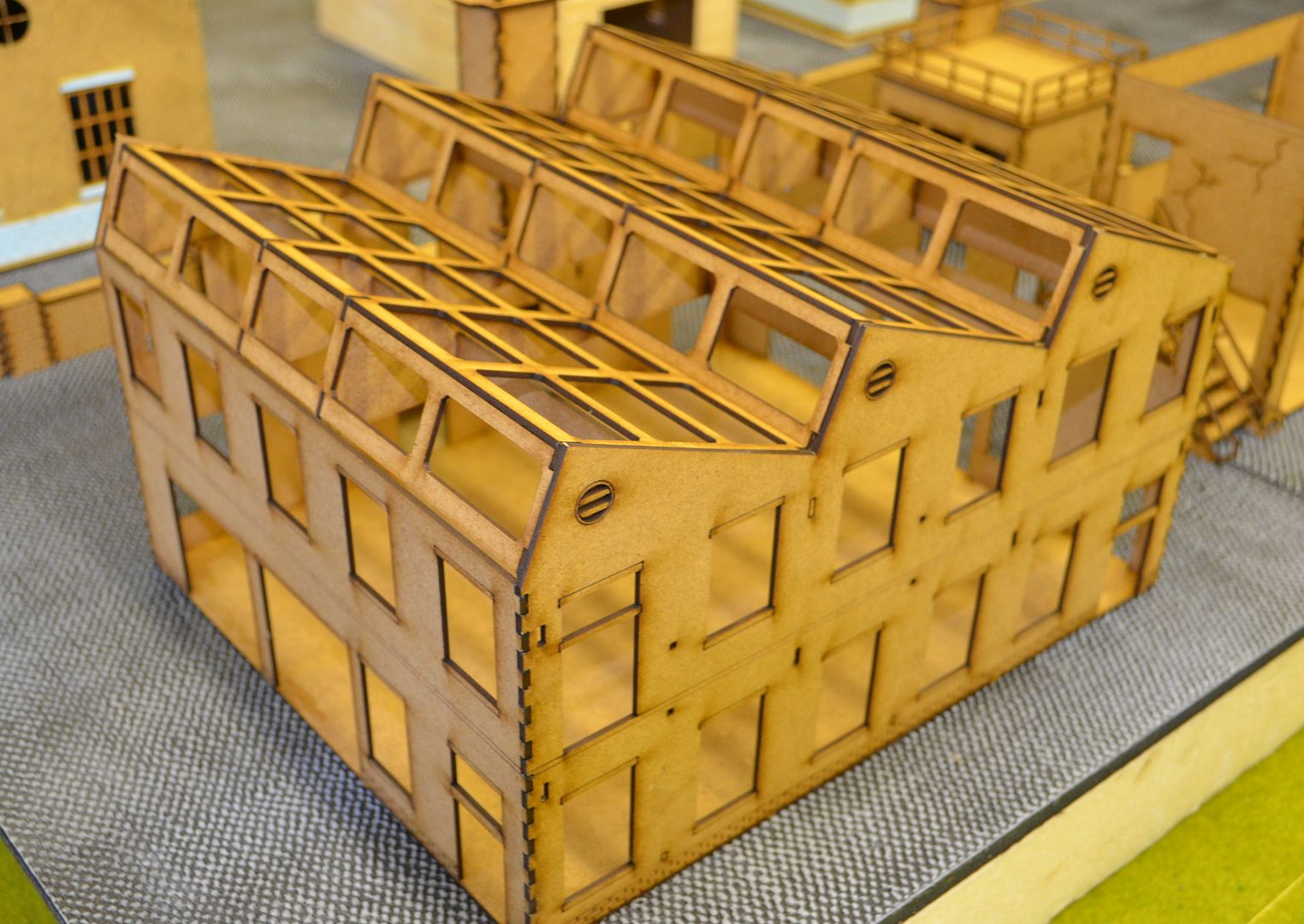 The glue has dried...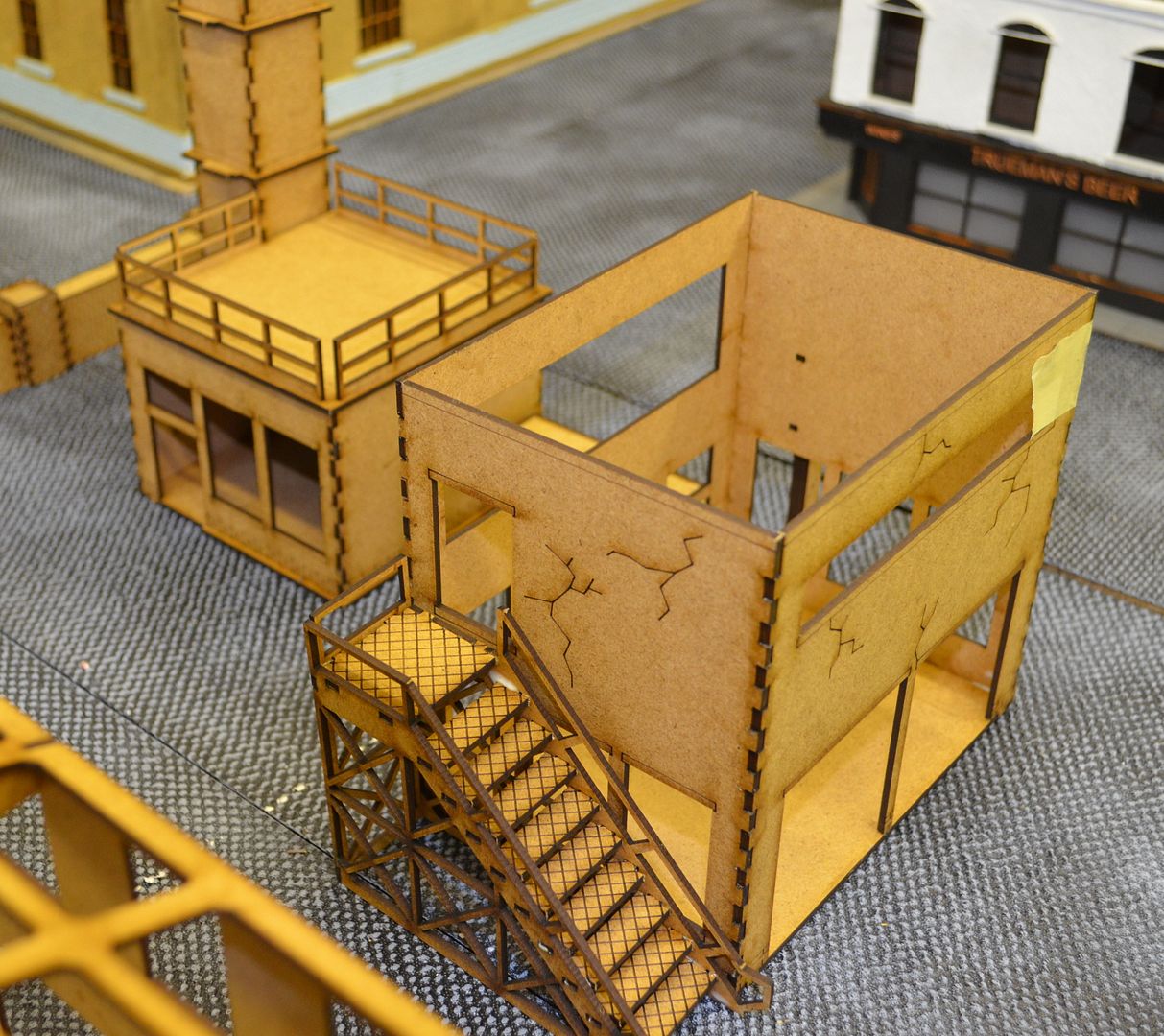 The office block and power house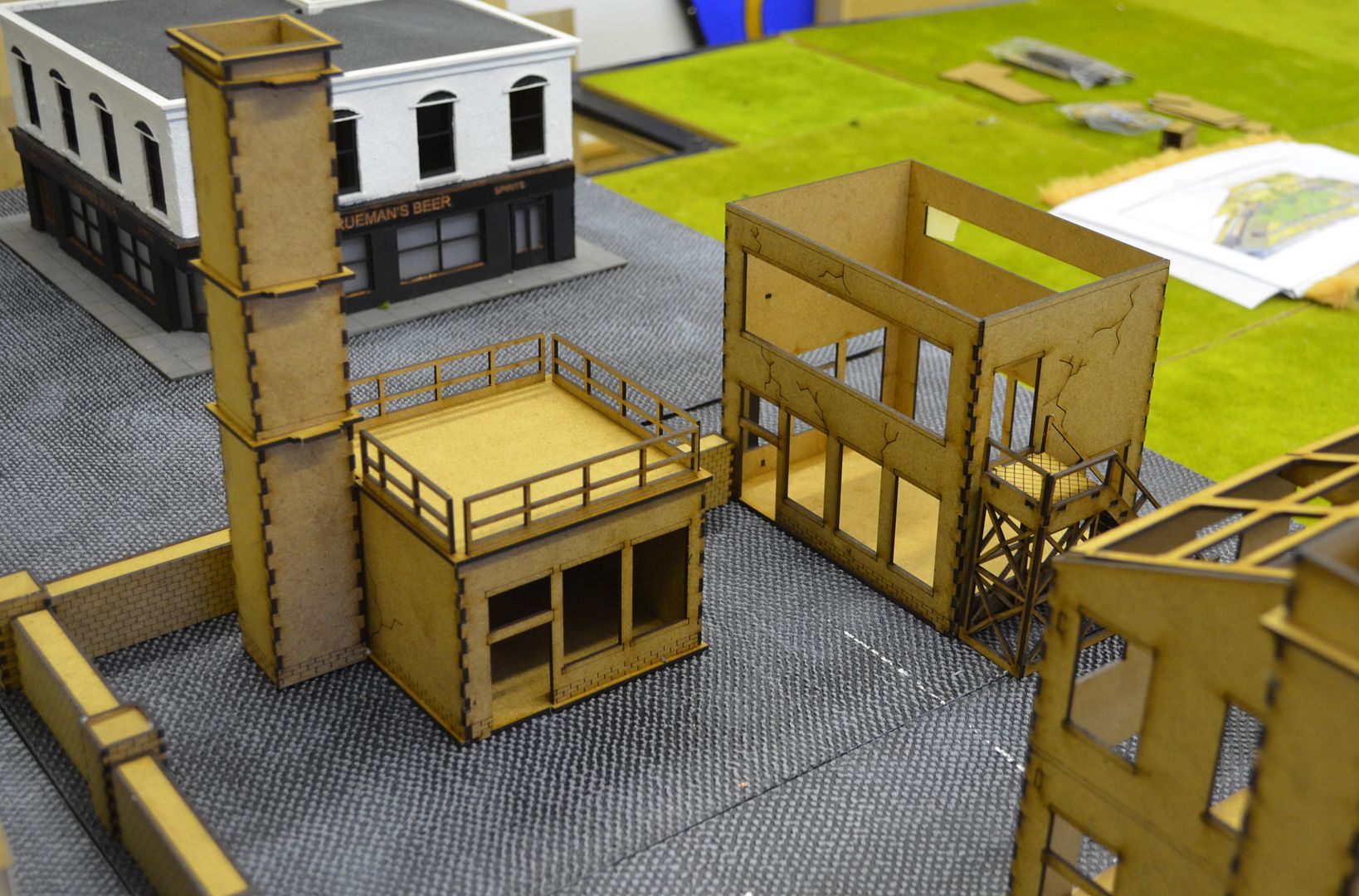 A surrounding wall from warsbases will complete the scene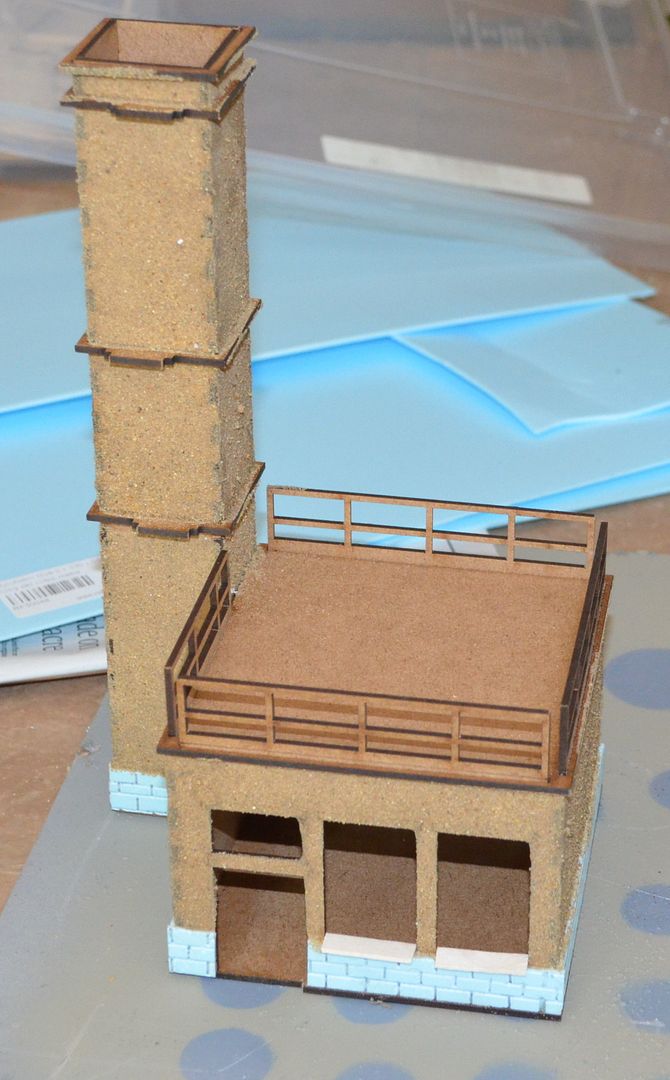 Top & Below: Sand render added, lower brick wall added and window ledges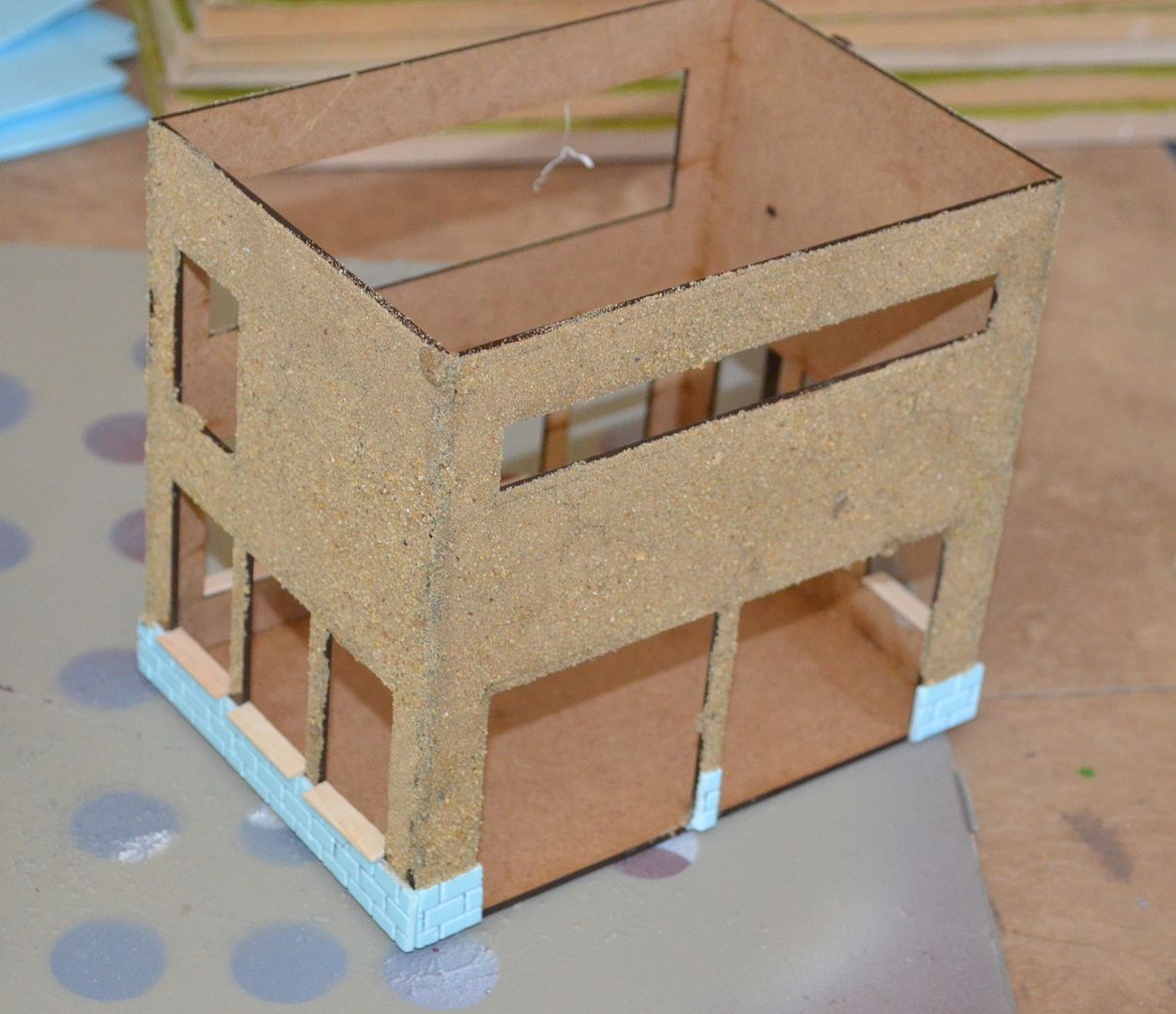 The factory roof primed black - this will get distressed and I am adding the opaque plastic shown as glazing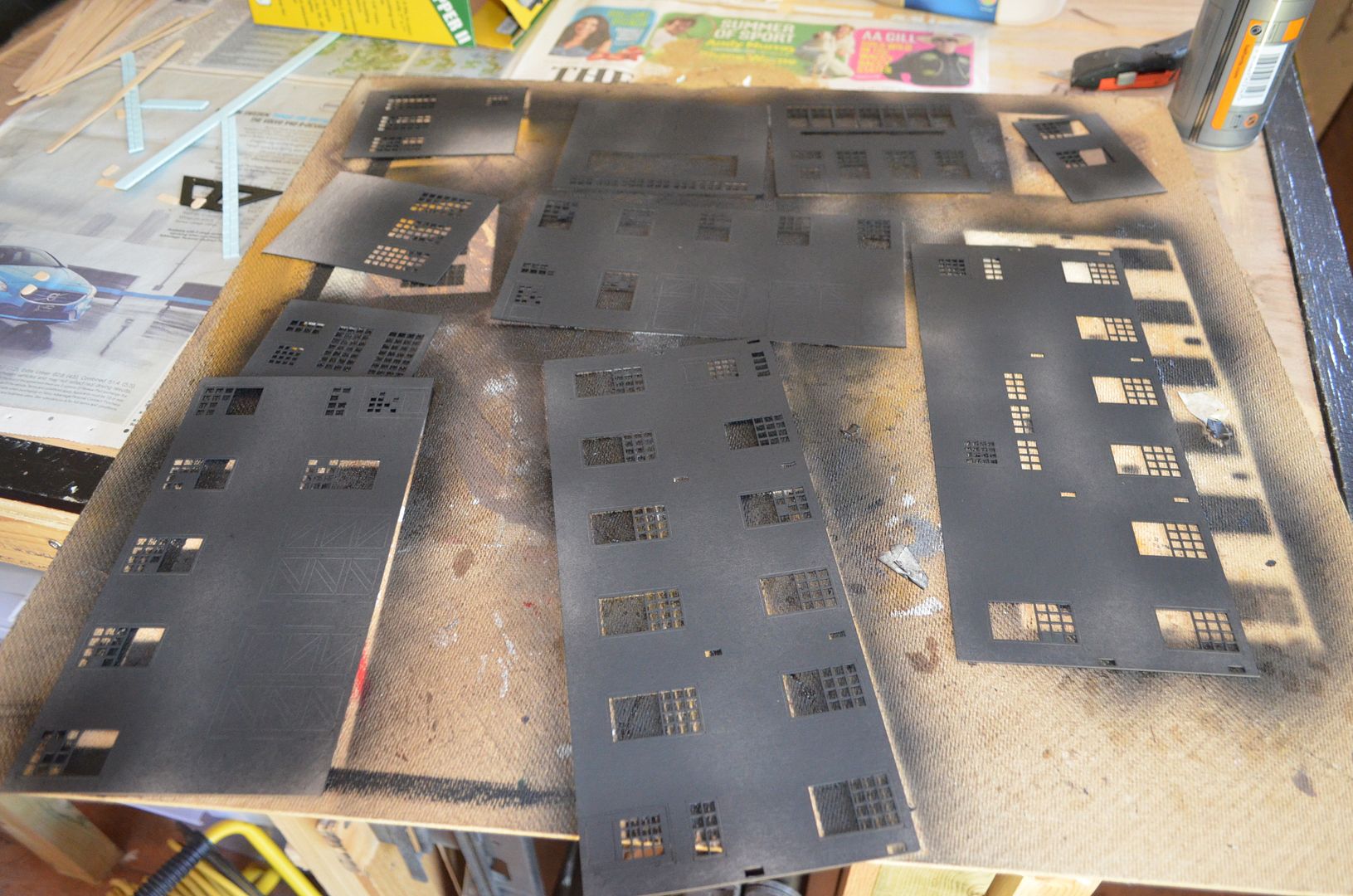 The insides...doors and windows sprayed black. These will be glued in place once the buildings are finished
The first coat of paint goes on...plus I have put the sides in so you can see what the final finish might look like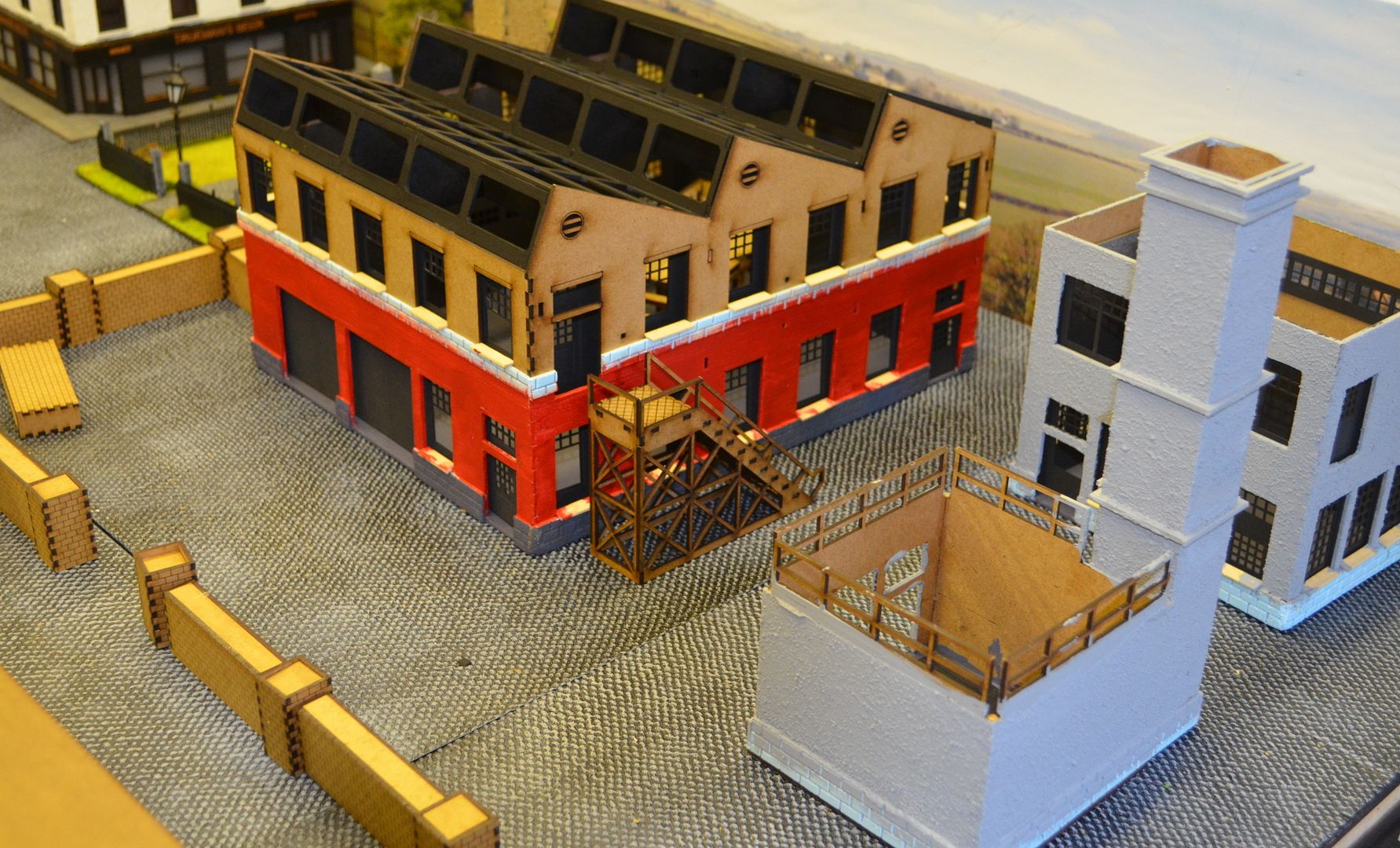 The factory complex starting to take shape - note that the factory is not rendered but has a brick pattern ruinning around the walls halfway up. The building will be two toned in colour. Red is probably not the final colour.


The docks starting to come to life...first colours added to warehouses
Now most of the construction is finished I can turn my attention to the painting. Nothing special here – just going to use greys, browns, blacks and whites to create the rather dour dockland landscape. In time I'll add some more colourful signage and adverts on the buildings.
Finally...those warehouses I bought also came with a number of useful crates. These obviously need painting but very useful indeed.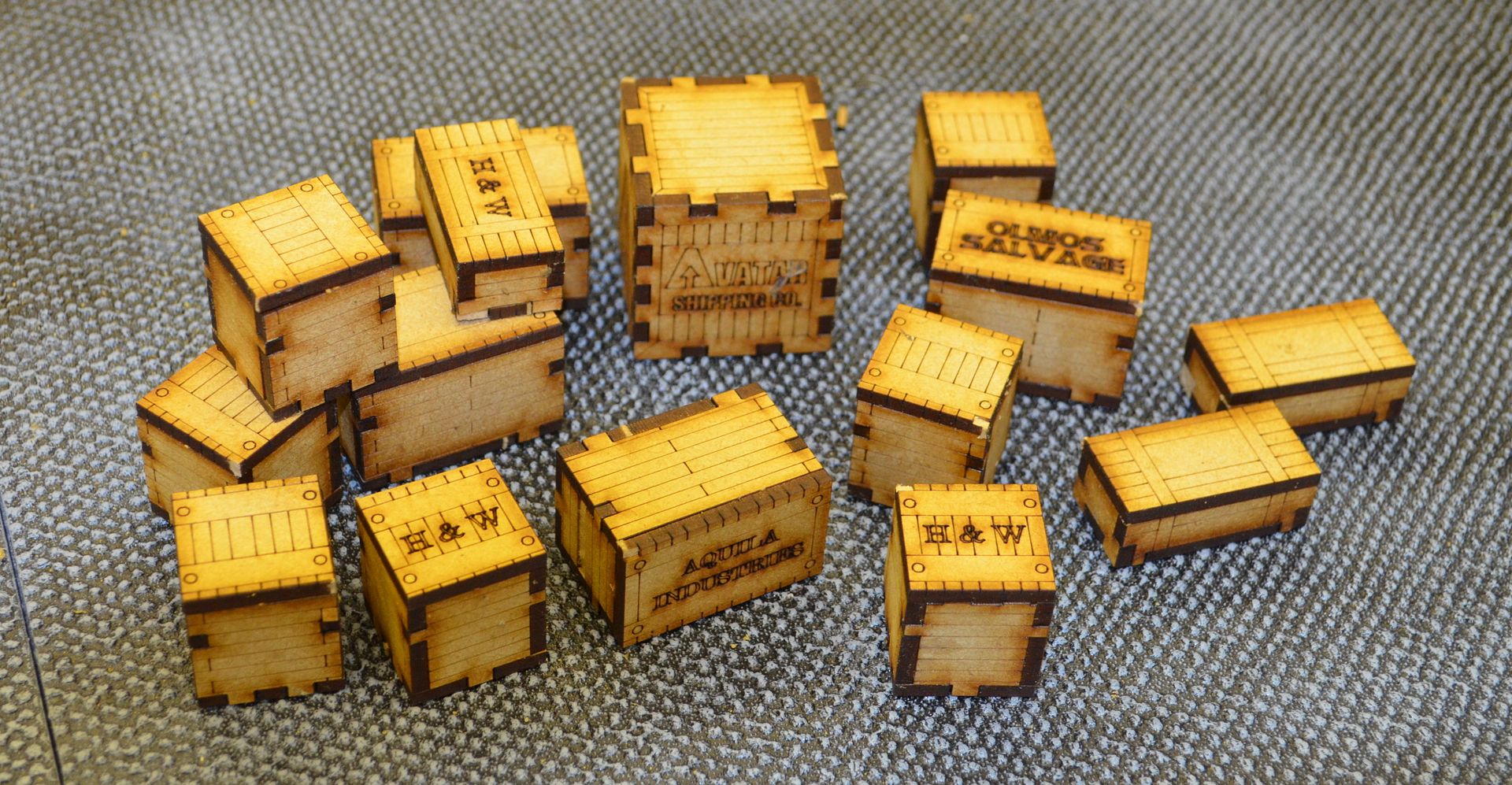 Until next time
part 5 can be found here
http://shedwars.blogspot.co.uk/2015/08/building-docks-part-5-coming-together.html