Hi Folks
Do you want to save yourself money and build great forests?
Ok quick question - how much does this cost?
its about $35 or shall we say £25 for five trees, a base and some scatter. Not particularly good value in my honest opinion. What would say if I told you that the following could be bought and made for less than forty pounds.
Yes that's right 16 bases of trees with approximately 35 trees all for forty quid...
I have spread them out in this picture to give you a sense of the area covered.
Still looks like a dense wood to me..
Ok - interested - where do we start.
Well firstly the trees need to be sourced off ebay. I have discovered this wonderful seller called ethersell see link below
http://www.ebay.co.uk/usr/ethersell88?_trksid=p2059210.m2749.l2754
These guys sell a great deal of stuff so you might need to hunt down your product. You can find their trees in Collectables, Model Railways.
Now you are looking for the deciduous trees that stand over 12cm tall that have plastic armatures. There is another type made from twisted wire and these are a real pain.
The following pictures illustrate what you are looking for
These trees typically come in packs of five for around £3.99 - postage is more often than not free.,
So decide what you want - order and pay. Sit back and wait...my big order took 6 weeks to arrive.
The big day has arrived the parcel is here.
The following build was all achieved in three hours so again this project is both kind on your wallet and easy on time.
Step 1.
Cut out your bases from hardboard (cheap offcuts - no cost), sand edges and then cover in sand using pva.
Step 2
Paint bases dark brown and then dry brush light brown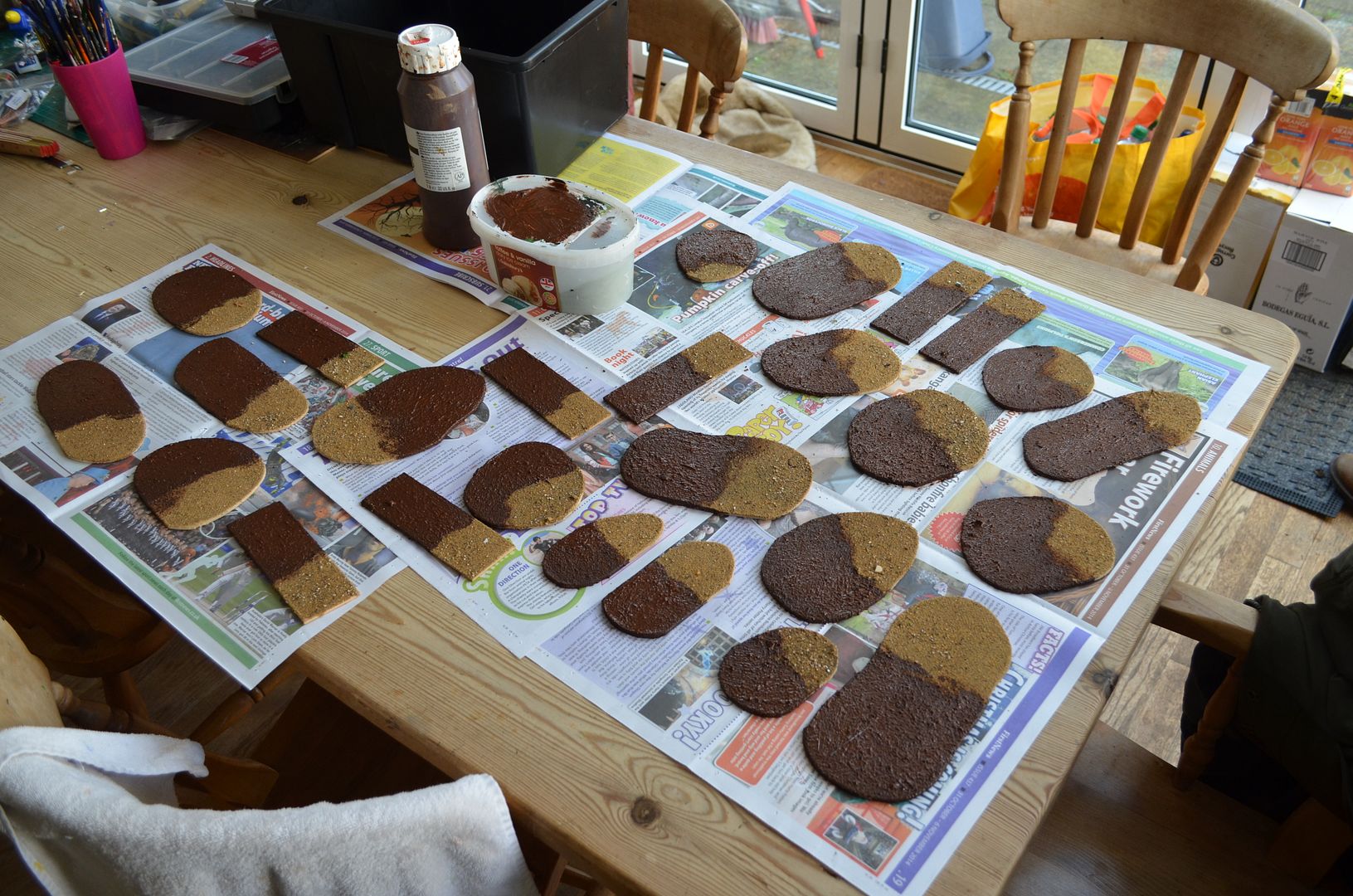 No I am not making biscuits !
Step 3
Once dry scatter and static grass added - cost £2.99 for bags off ebay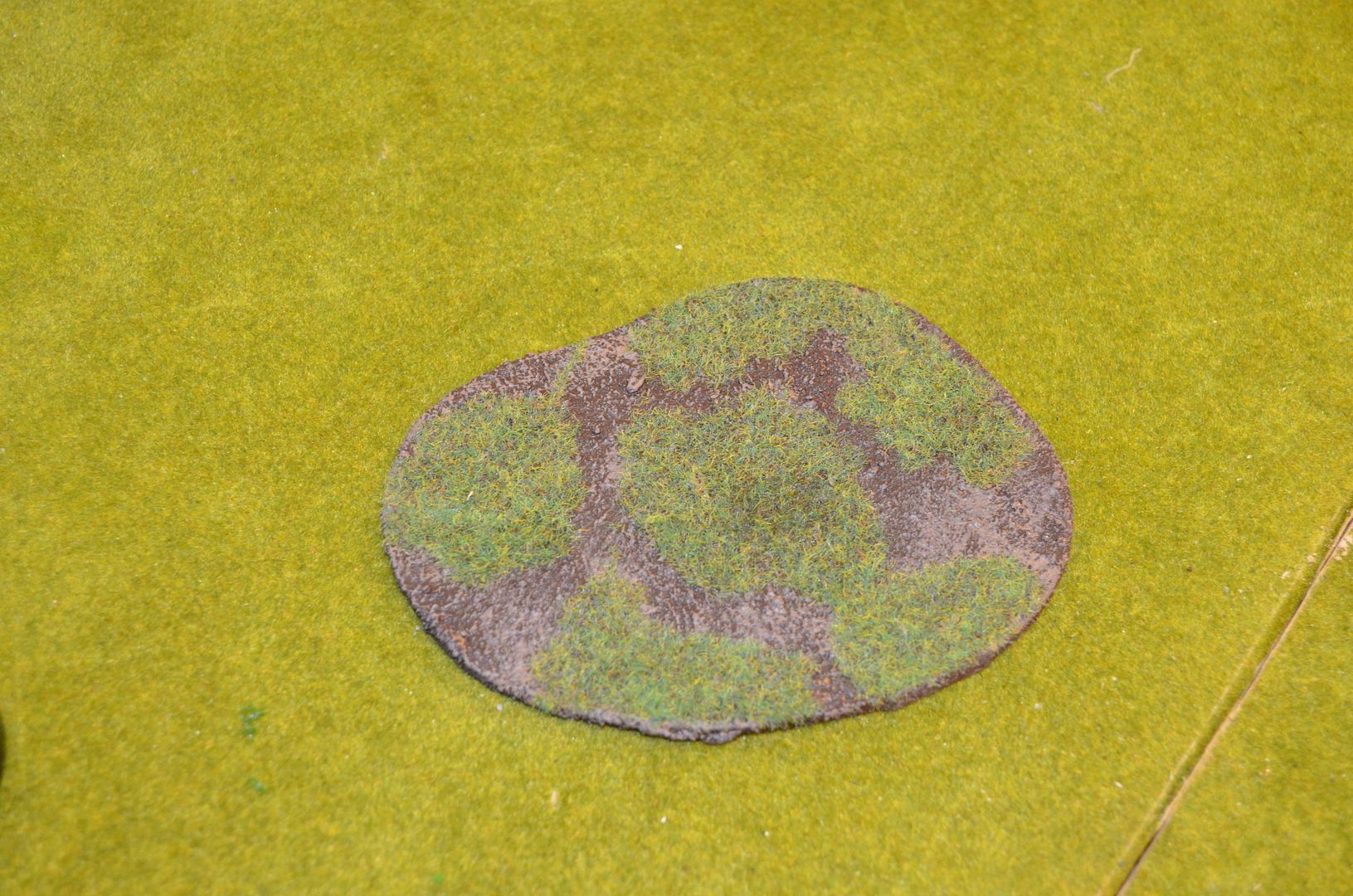 really exciting photo...
Step 4
Turn over base board and using drill heads to match thickness of tree trunks make holes
Step 5
Push through tree trunks (must be tight) and hot glue into place
Step 6
Clip off protruding ends once dry
And that is it...a fabulous deciduous forest for less than £40 - Bargain