When I left you earlier this week I'd just finished dry brushing the grey onto the road surface.
If you have just joined me and want to see part 1 head here...
Wargaming Roads part 1
So tonight I started on the fun bit - adding the grass verges - some dabs of glue and add static grass - hey presto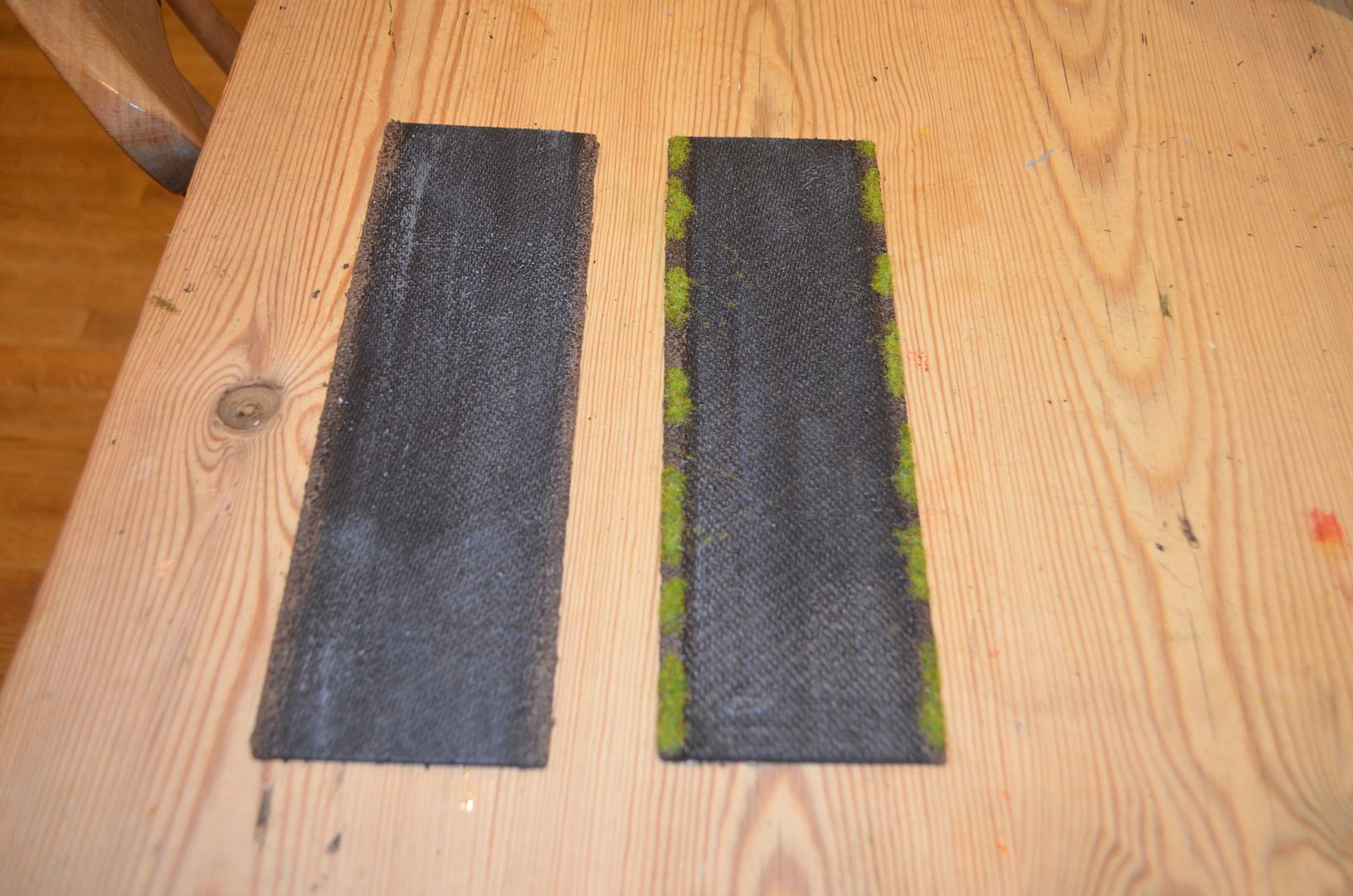 Nothing too drastic but it does bring the bits to life and as you can see the grey brush lifts out the road surface. I still need to do some weathering to the surfaces but we are getting there.
I then took the opportunity to lay out all the pieces to see how much I had actually made...I am quite pleased.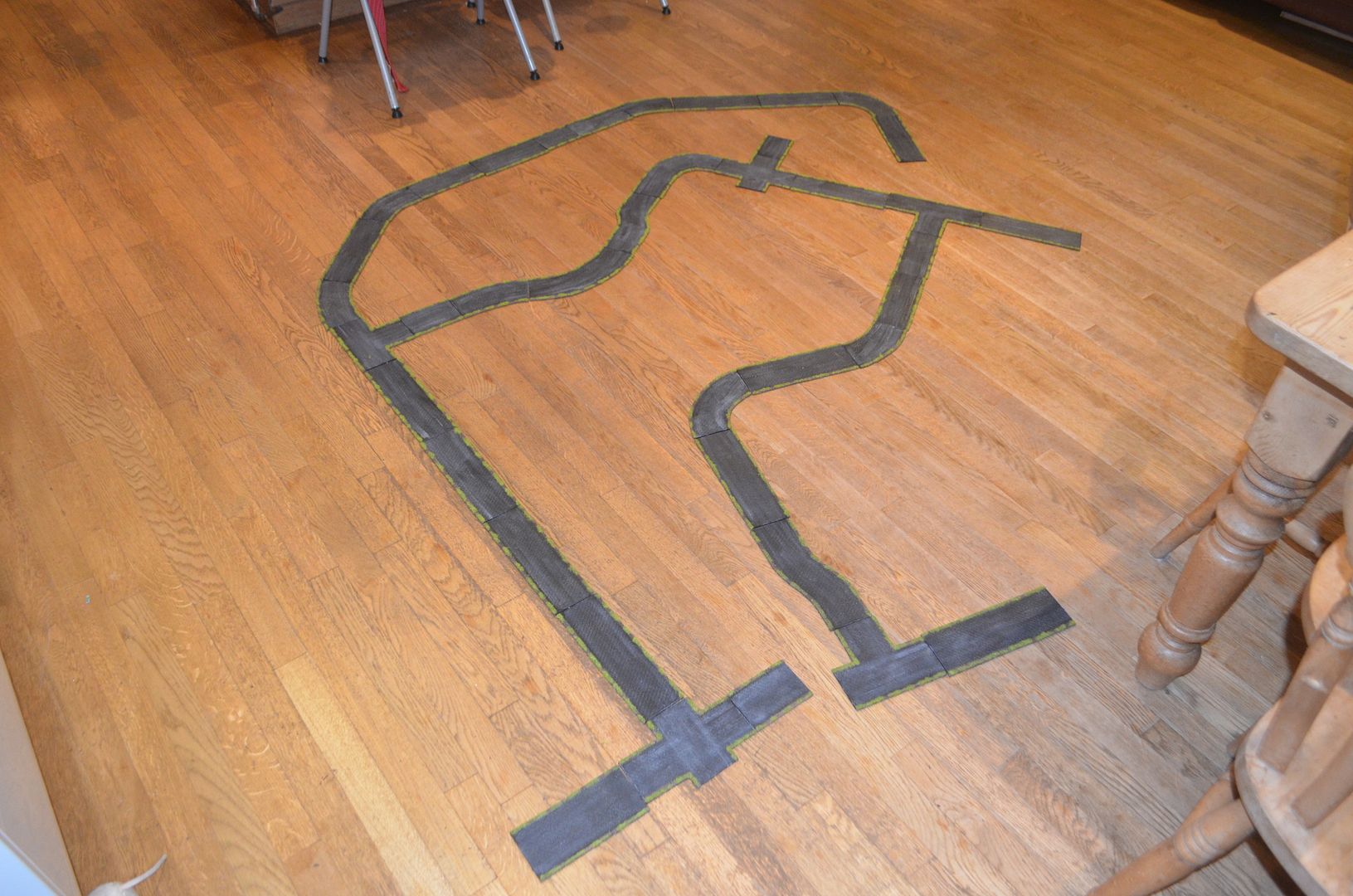 Next up a cunning plan to create some roads in the village, with pavements, a pub carpark and of course some simple roadsigns, telegraph poles, phone boxes etc
With a bit of luck I'll get into the shed at weekend and lay out the roads completed on the table for a proper photo shoot.
Until next time