A few months back my good chum Alastair bought along Congo to play in the Shed - it was great fun.
Our first AAR can be found here
http://shedwars.blogspot.co.uk/2016/09/congo-initial-game-and-thoughts.html
This prompted me to go out and buy the rules. I think I have all the figures I need to create the forces using my pulp heroes for the white men hunters, my zulus for the natives and my arabs for the zanzibari slavers BUT I needed some African beasts.
These were sourced from Black Tree
The Nile crocodiles are about 6cm long and come in three parts -easy to build and paint up beautifully
A Black Rhino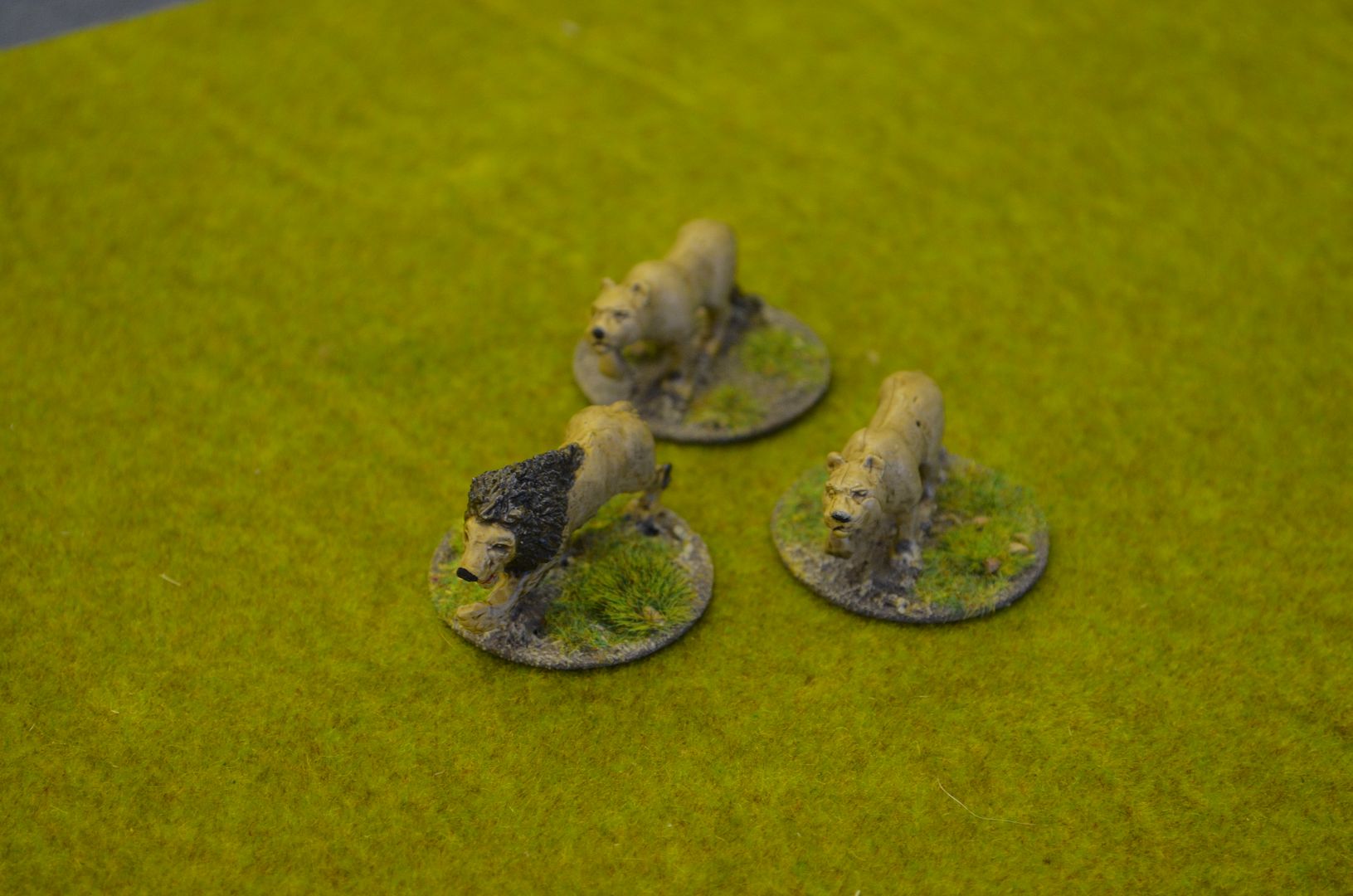 A pride of lions
Will hopefully get another game of Congo in soon
until next time