Good Afternoon All
As promised in my last two posts I am delighted to reveal the British Infantry Battalions - 12 in total. Of these I can lay claim to painting 11 of them in the past five weeks.
Part 5 can be found here
http://shedwars.blogspot.co.uk/2017/05/napoleonic-project-part-5.html
These are all based on Warbases movement trays - 4 men to a tray. Each man is based on a 25mm steel washer. The battalions are all 24 men strong (ie six bases) - the left and right trays are painted as the flank companies - grenadiers with white plumes and light companies with green plumes. Typically each of my battalions has two standard bearers, a drummer, a seargent major with Pike and an officer. In some of the units I have a sapper figure.
The figures a mix of Perry, Warlord and Victrix. They all work really well but if I had any complaint the Victrix heads are too small. The fact that these arrived already assembled meant I stuck with the heads attached otherwise I'd be inclined to have swapped them.
Most of the flags came from the box sets themselves.
Just to prove they are all painted a couple of big pictures
Interesting you can see 288 figures in this picture - when lined out in a two rank posiition this stretches to over 3 metres.
Given a regular battalion had anything from 600 to 1000 men that would make a small battalion stretch over 6 metres on the gaming table !
And onto the regiments themselves - don't worry I am not going to show everyone !
The Grenadier Guards (1st Regiment of Foot Guards)
The Royal Welsh Fusileers
£rd East Kent Regiment - The Buffs
29th Regiment of Foot (Worcestershire)
45th Regiment (Sherwood Forresters)
14th Regiment (East Essex)
95th Regiment (The Rifles)
The Gordon Highlanders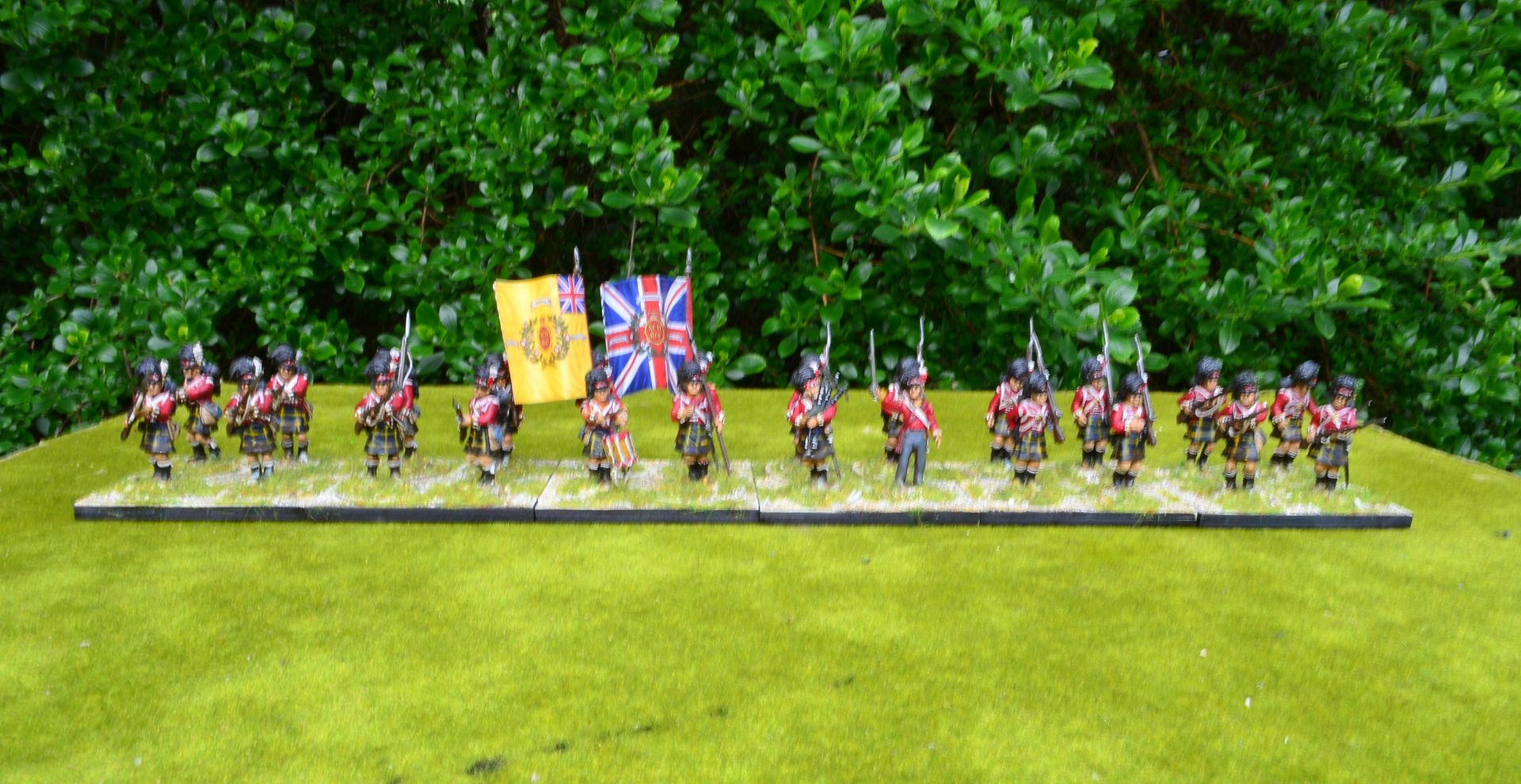 Add caption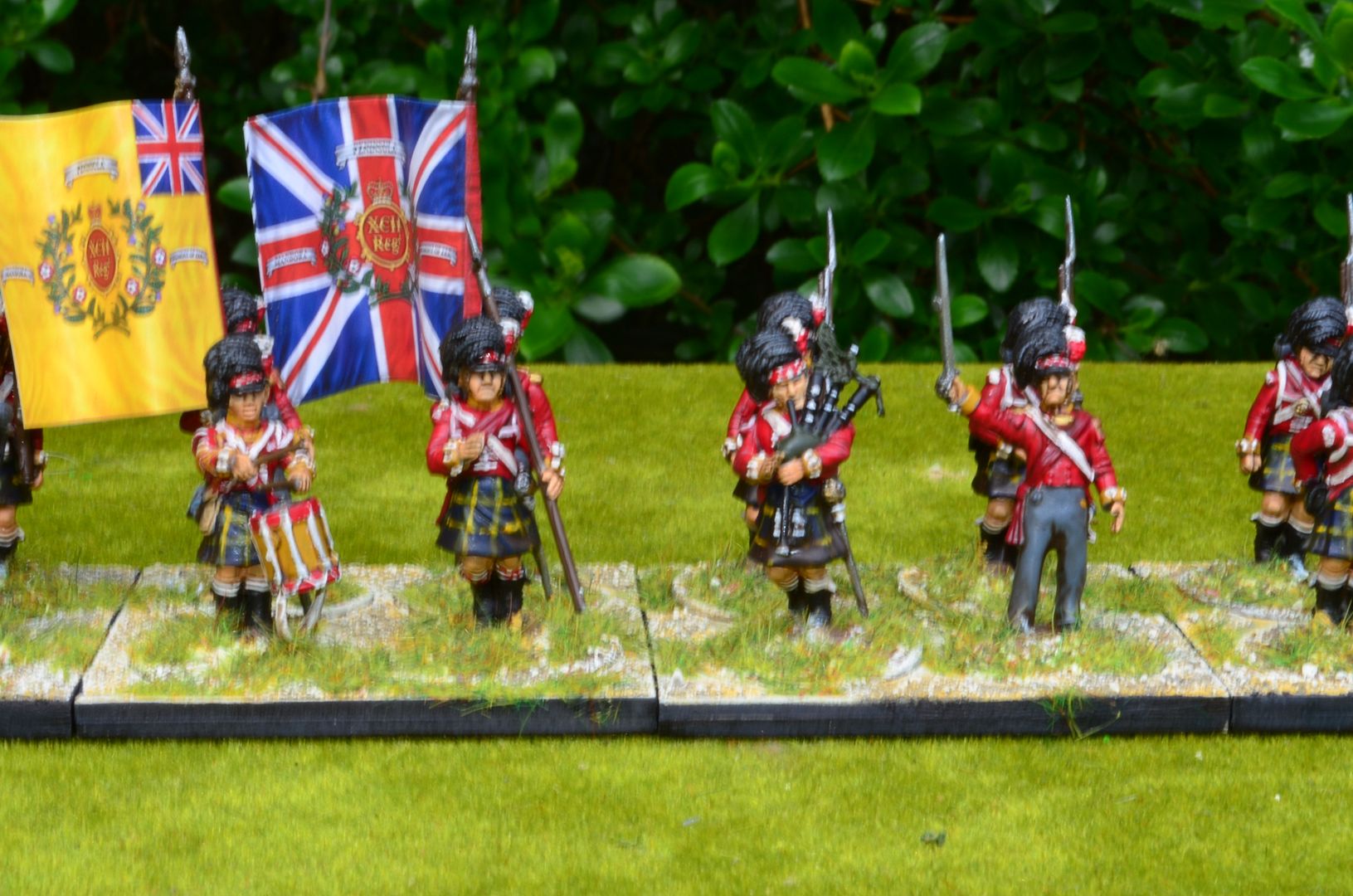 Painting Tartan...urggh !
The Black Watch - These guys wore red plumes through out the regiment - as you can see the tartan is very feint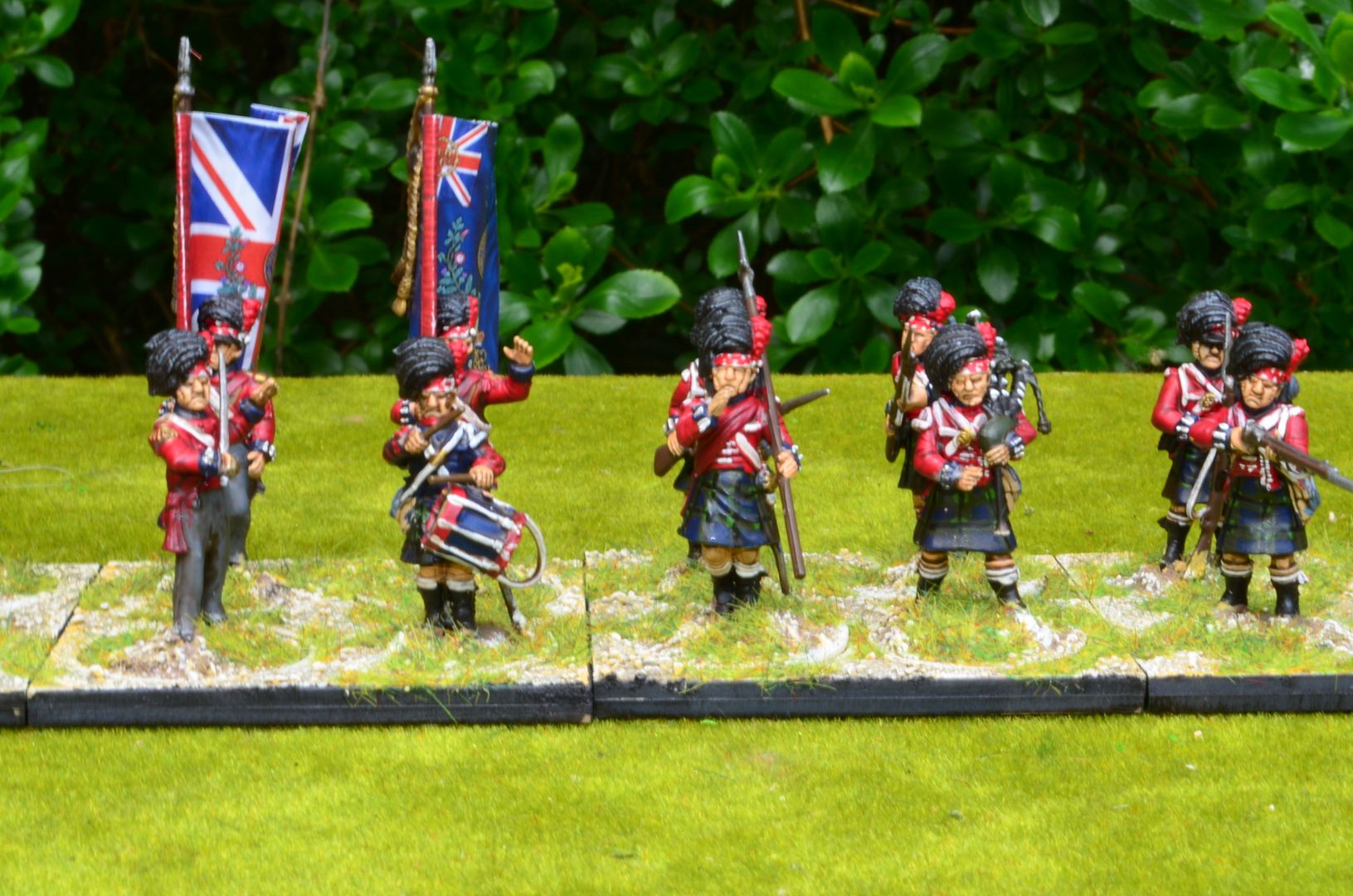 Add caption
So that's it on the British Infantry (for the moment) - There is still the Allied Portugal Brigade to paint and of course all those French Men.
For the moment I am turning my attention to the cavalry...More on this very soon
part 7 can be found here
http://shedwars.blogspot.co.uk/2017/06/napoleonic-project-part-7-french-guns.html