Good Evening Folks
I figured it was about time I provided an update on where I was with my 'not a skirmish Napoleonic project'
When I left you last (see link
here
) I had decided to go all in on building both French and British armies for the Peninsular War. The good news is that I have finished painting and basing 12 British Battalions (each of them 24 figures strong - that's 288 figures) - I just need to find some suitable flags and finish off the movement trays...so photos of these will be on their way soon.
However whilst painting that lot of infantry I broke the monotony of painting white trousers, straps, and shoulder tassels by cracking on with the British command units and their artillery.
Apologies for the quality of photos - they are still not as sharp as I would like them to be...
Of course we should start with the boss himself - Arthur Wellesley - The Duke of Wellington
He is having a chat with an infantry colonel and is based on a 10cm circular base from Warbases - given we are most likely playing Black Powder with these figures I have decided Generals will be on 10cm bases, Divisional Commanders on 8cm bases and Brigade Commanders on 6cm bases.
All these figures are from either Perry or Warlord Games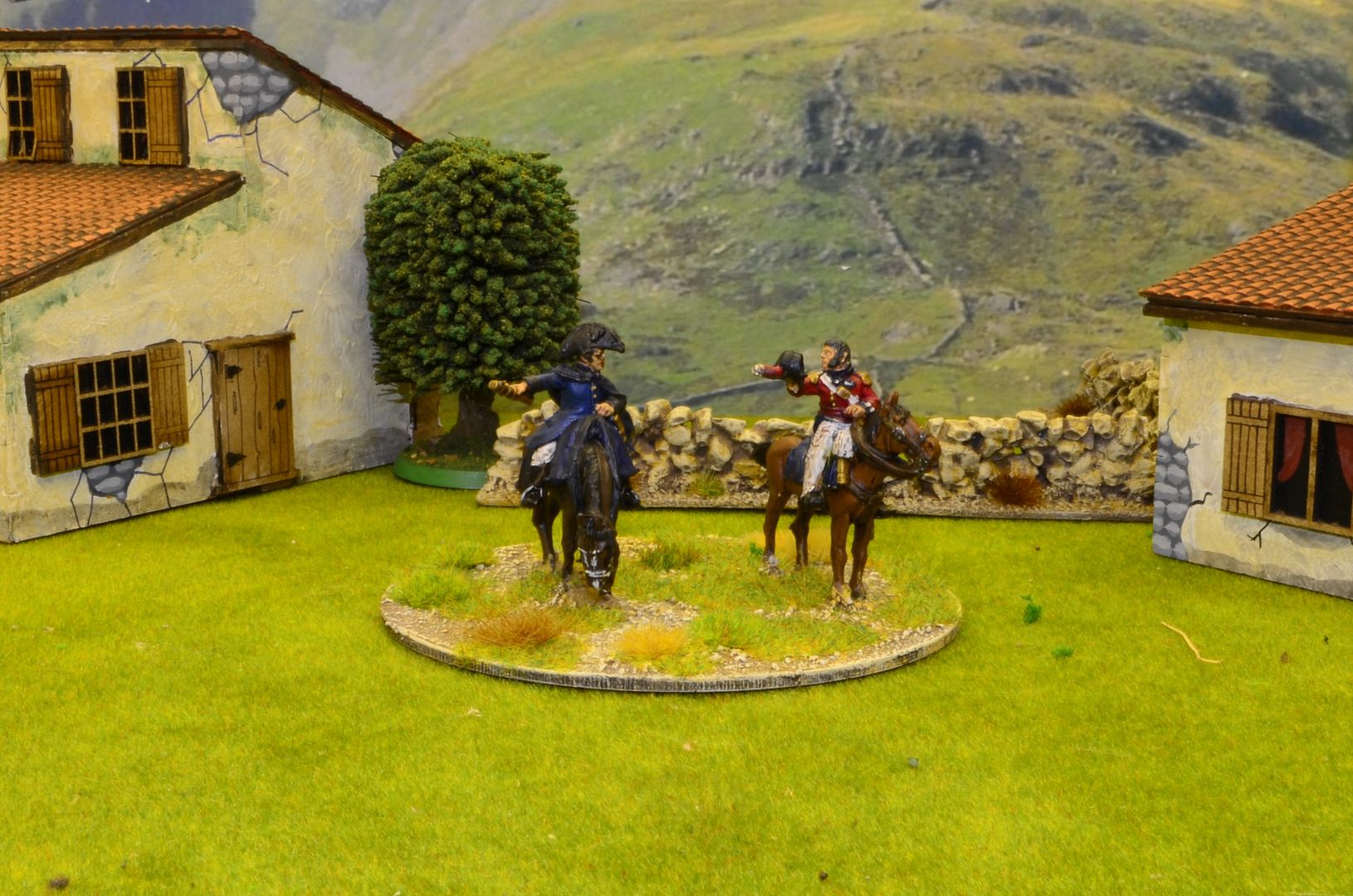 So here we have a Divisional commander base - two riders on an 8cm base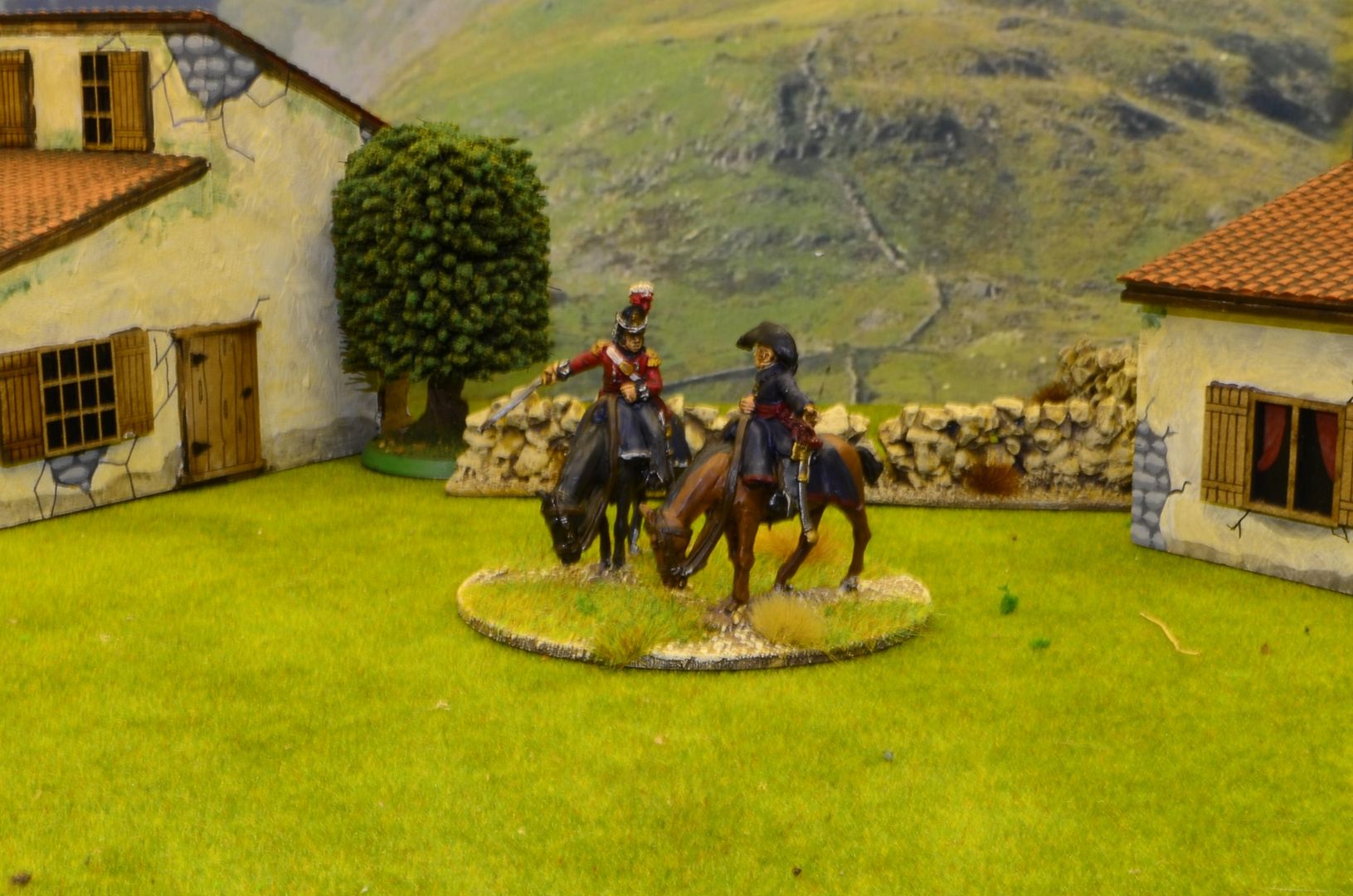 No w the guy in the top hat and umbrella is Picton talking to an aide. In the back on a white horse is a Brigade commander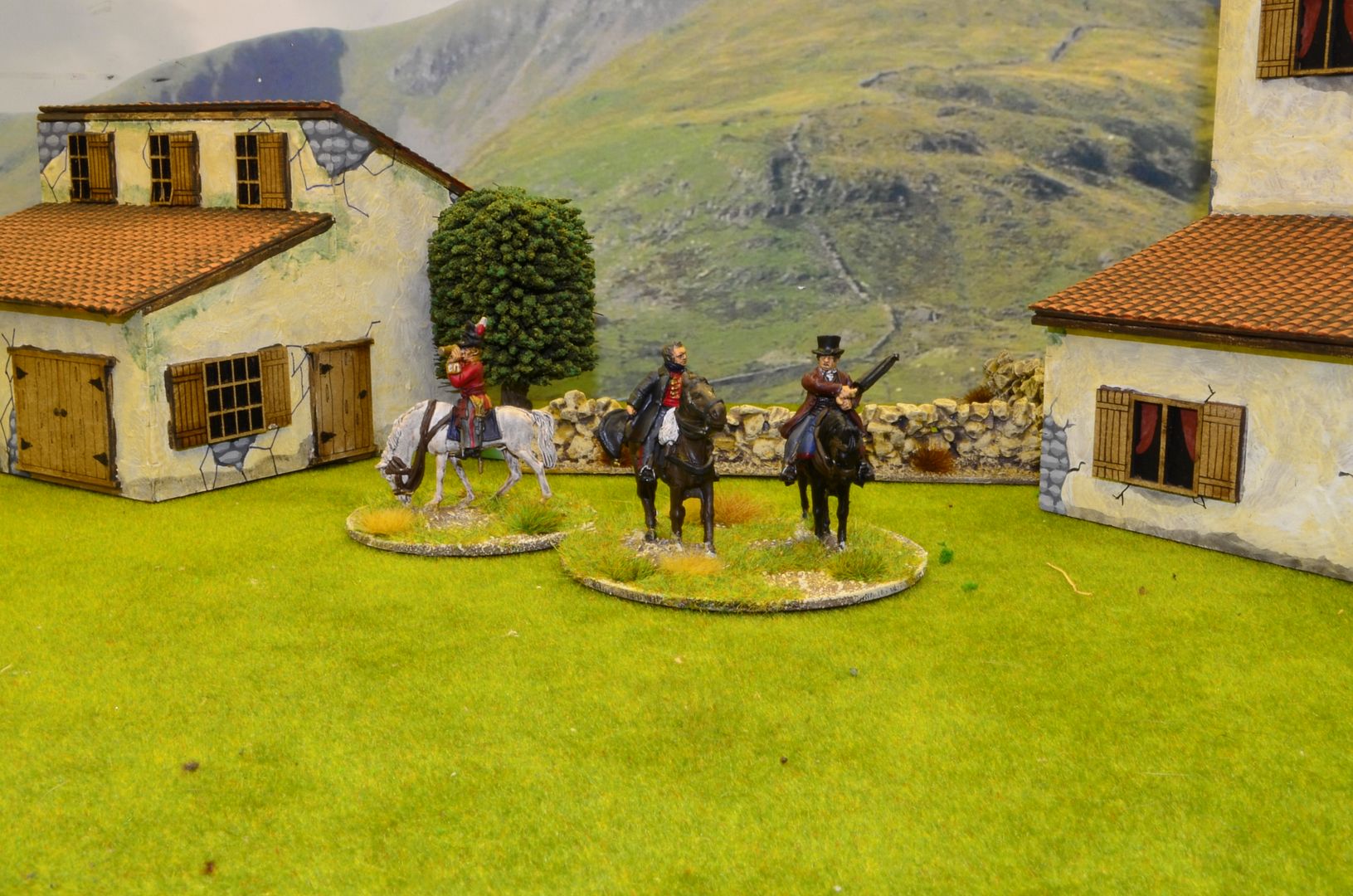 The mounted figure is from Perry - he's a Highland Officer. Added to hios base and on a spare are figures from the Victrix Highlander box set. I have completed two Highland regiments - the Black Watch and the Gordons. Having finished these I have sworn never ever to paint tartan again! - my feeble attempts at getting the cloth right will be seen when I publish my infantry photos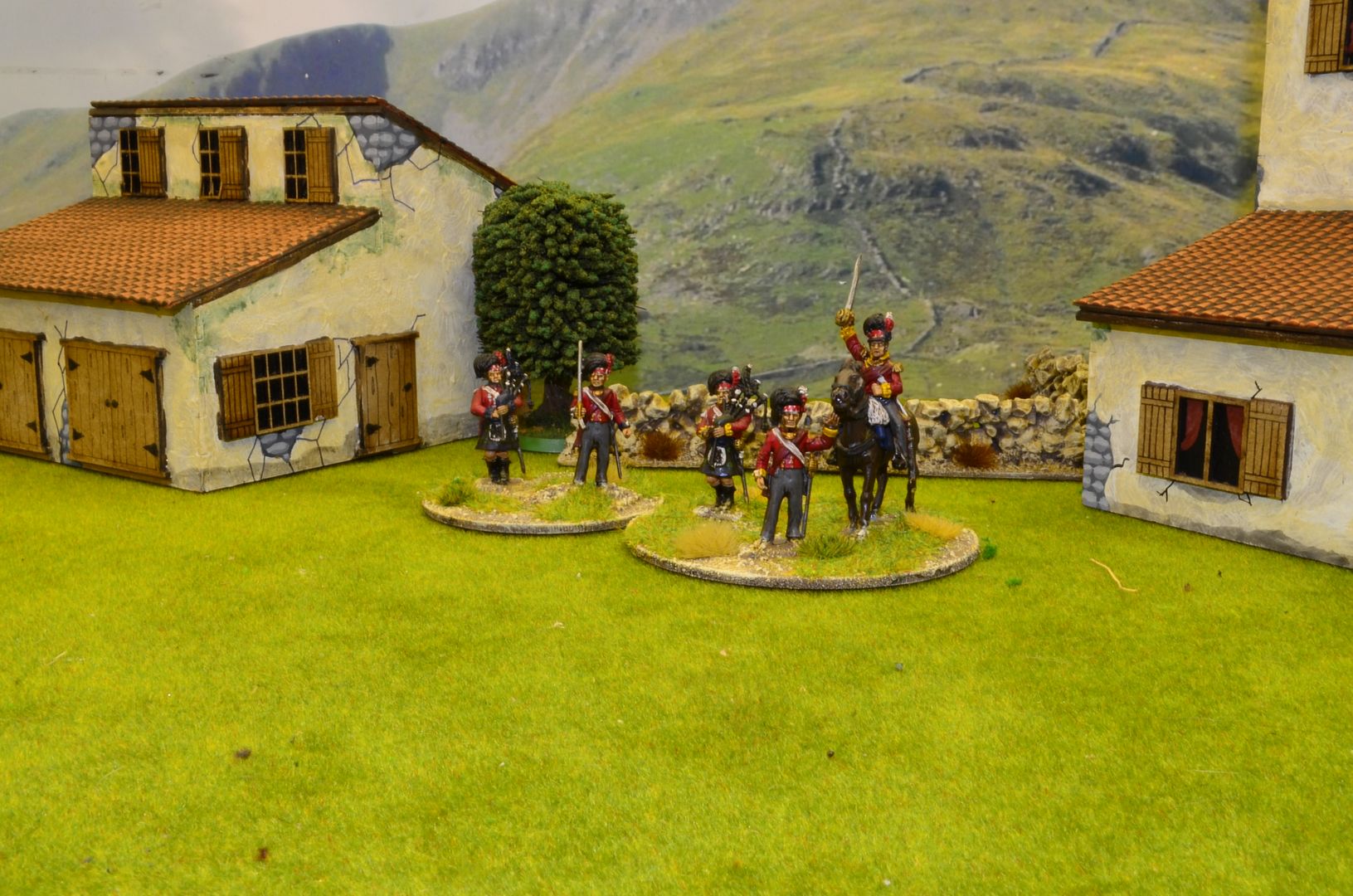 The final set at the moment - more Brigade commanders - there are some cavalry commanders to come ;-)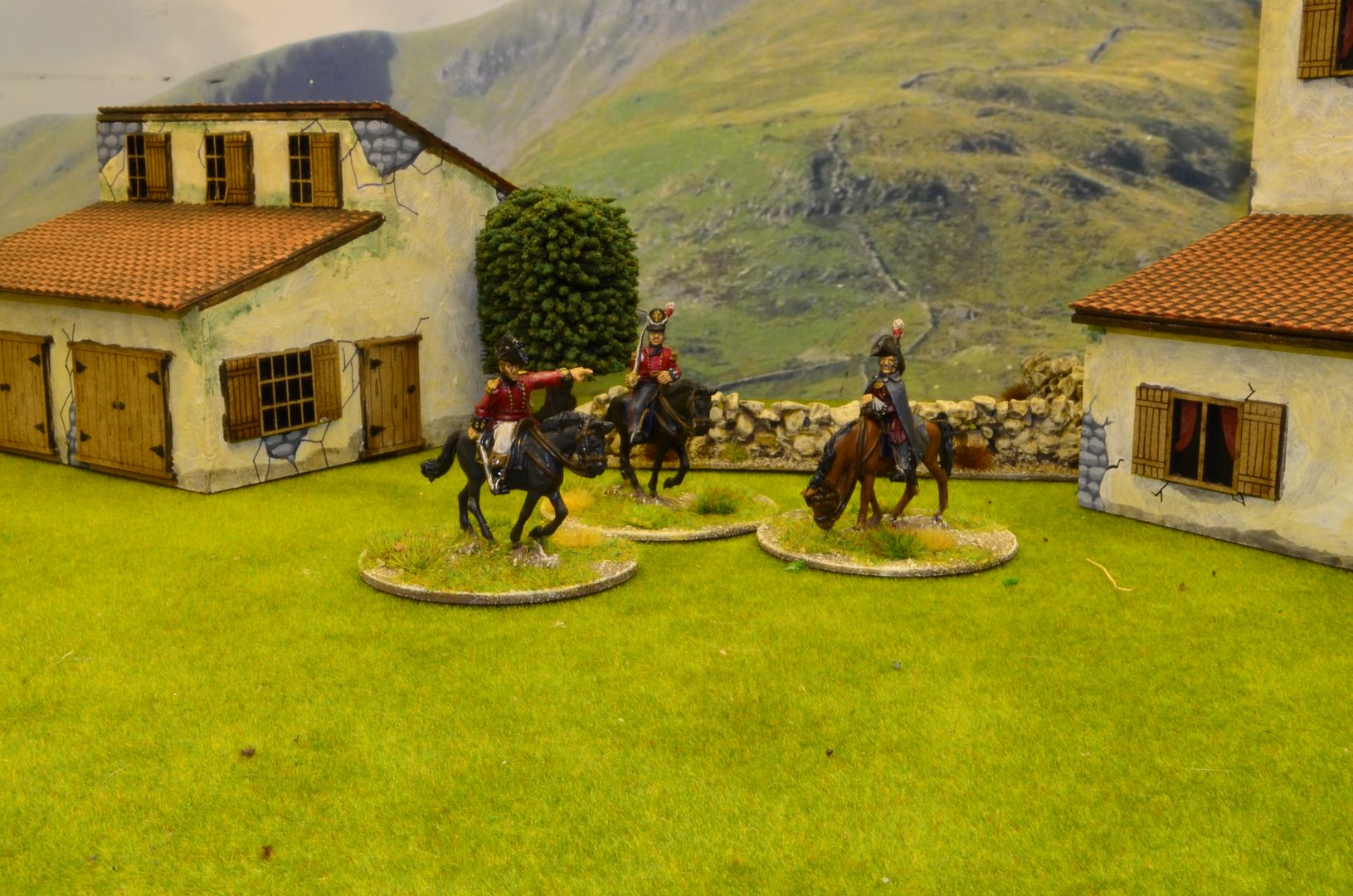 Onto the Artillery - first up are two batteries of Royal Horse Artillery. These guys are wearing the Tarleton Helmets and to distinguish them from the foot batteries there are four crew men to a gun.
One battery is from Warlord - the other Foundry. Both acquired on the cheap through ebay and the Lead Adventure Forum
If funds permit I'll be buying limber teams for these
As far as the foot guns are concerned I have painted up four guns - each has five crew members. These are principally Victrix figures with some other British infantry units cannibalised to look like gunners.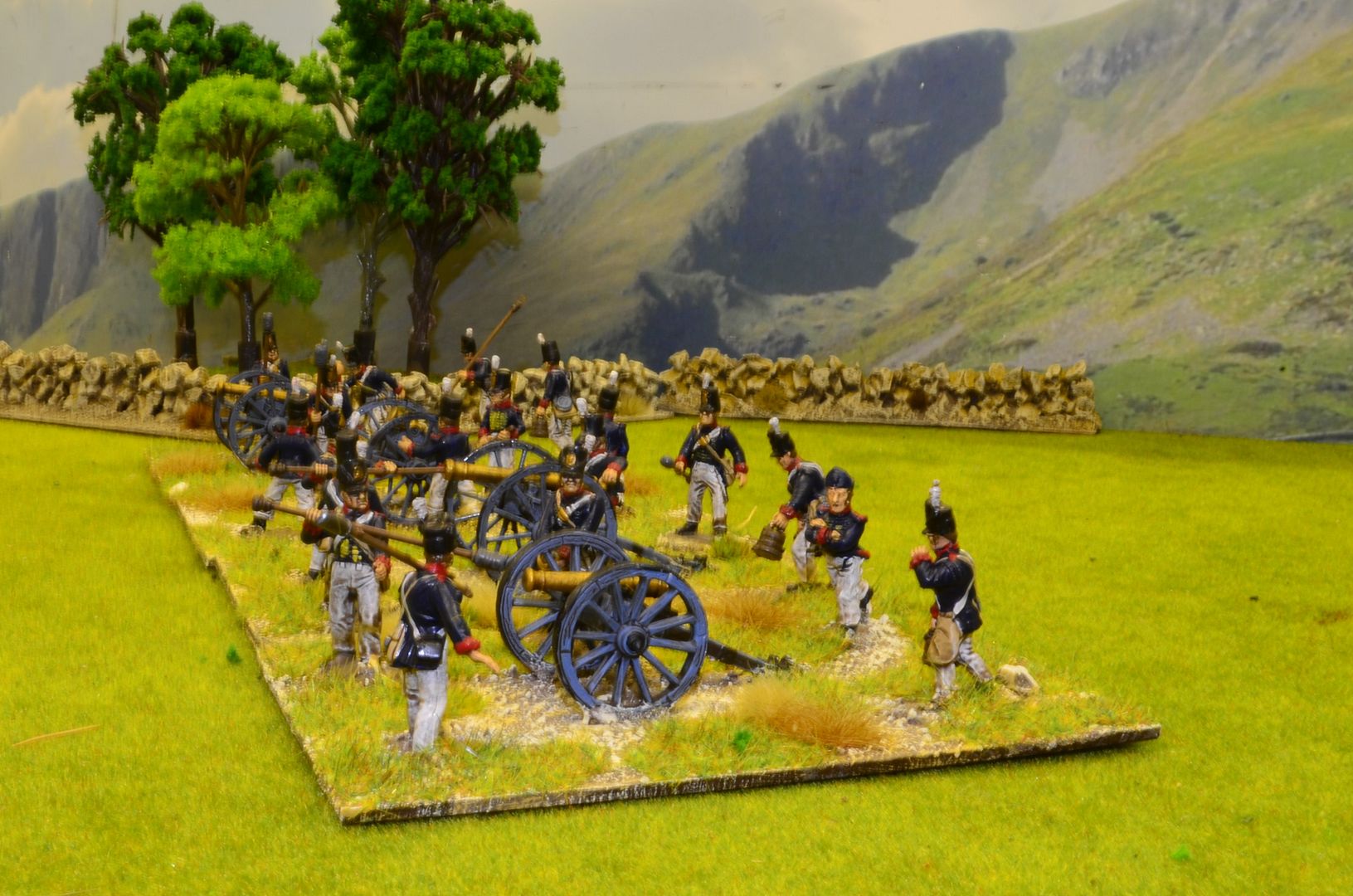 All the guns are based on 8cm x 12 cm bases - perhaps somewhat large for a gun battery but they at least don't look too crowded or squashed.
That's it for the moment but as you can see the project is in full swing...
until next time...
part 5 can be found here
http://shedwars.blogspot.co.uk/2017/05/napoleonic-project-part-5.html