Good Evening (or morning, or afternoon)
Its been a week since my last post and unfortunately I think my posts might become less frequent in the next few weeks. Too much to do on the Work front...;-(
However by means of relaxation I am continuing to plough on with my Jason and the Argonauts project. In this post you get a double whammy, both a finished piece of terrain and some figures painted.
Previous post
http://shedwars.blogspot.co.uk/2016/11/jason-argonauts-part-3.html
When I left you last I was in the process of mounting the aquarium temple on an mdf board and starting the groundwork. This is all now complete. I did debate about repainting the temple itself but it would have been such a fiddly job I left it as is.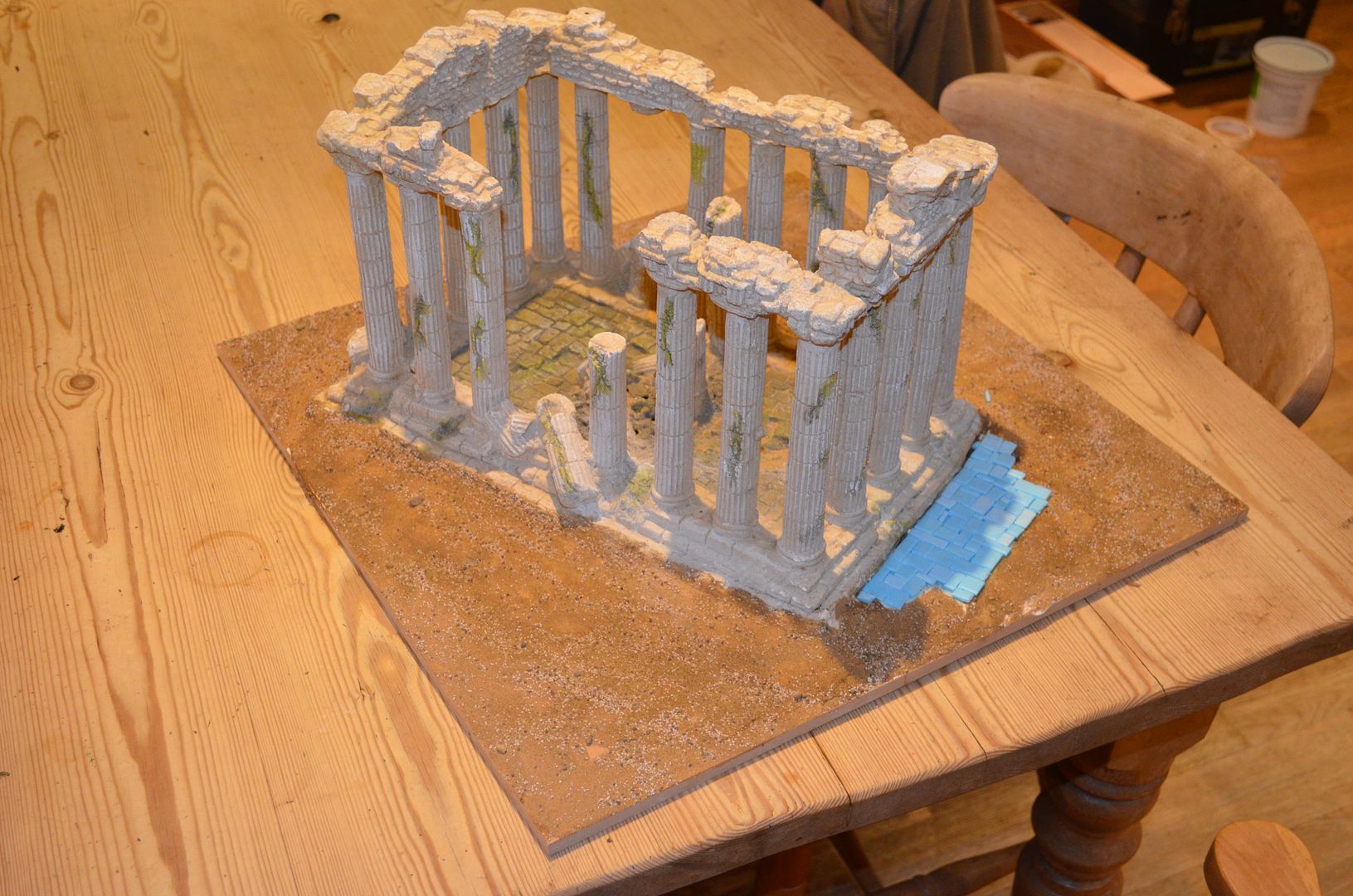 The board itself has been painted to blend in with the rest of my desert boards
Entrance View
Onto the figures - well in the film the temple is inhabited by Harpies - and so these were the first receive a coat of paint. They are from Reaper - the first time I have painted these bendy plastic figures. They were easy to paint and the details are good.
Whilst painting the Harpies I also decided to paint the two Mortar Gargoyles I purchased (although not strictly from the Heroic Greek Myths) I loved these figures and reckoned they would add some extra colour. Indeed they could always double up as 'alternative' harpies.
Finally I turned my attention to some of the Greek Warriors. I decided on two colour schemes for these - Red and Whites. In time all the figures will be painted in different colours to aid the players controlling the units. The rules I am working on allow each player to control one Hero and up to 6 henchmen.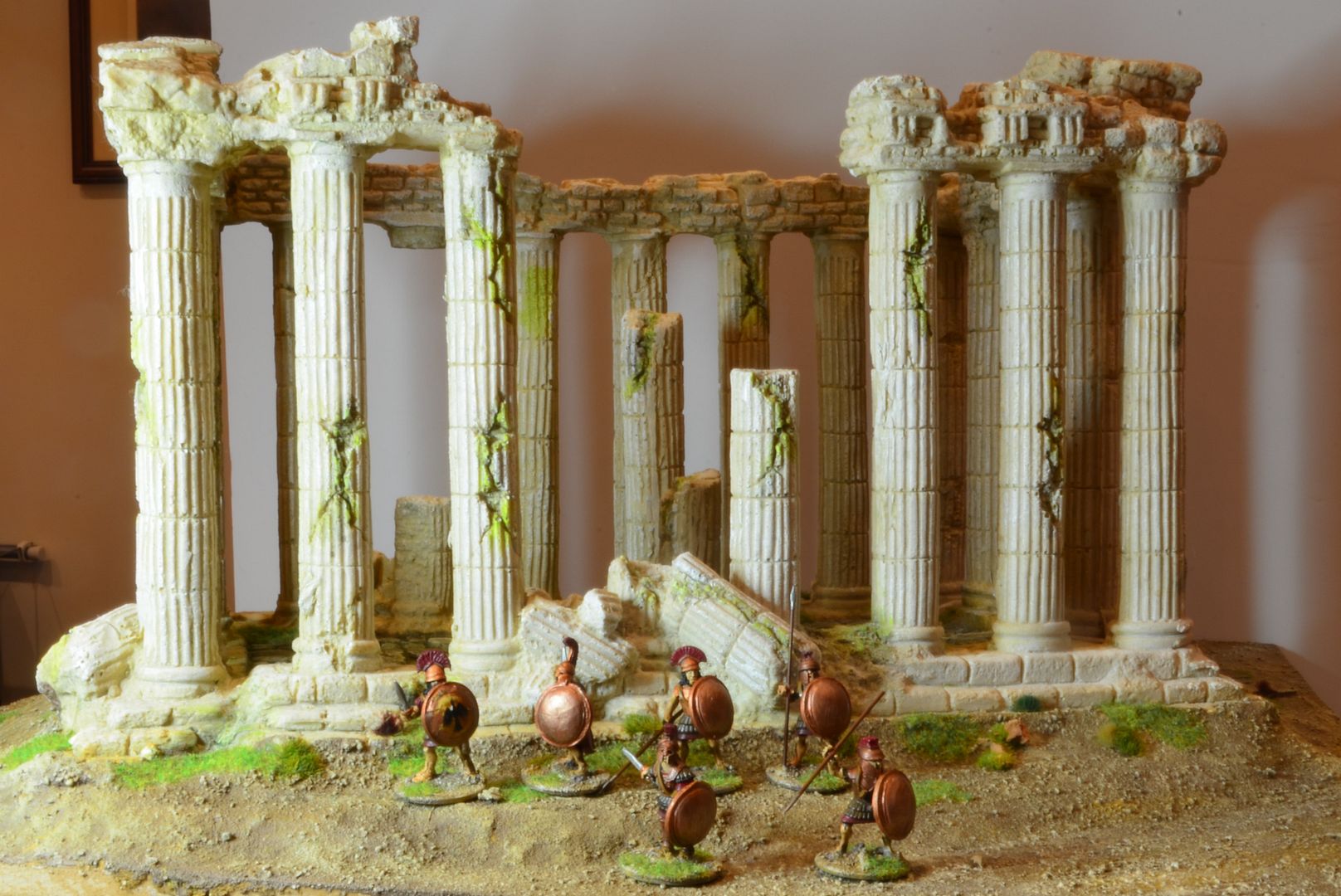 The Greeks are a mix of Foundry Argonauts and Black Tree Greeks - they are virtually the same scale and quality of design.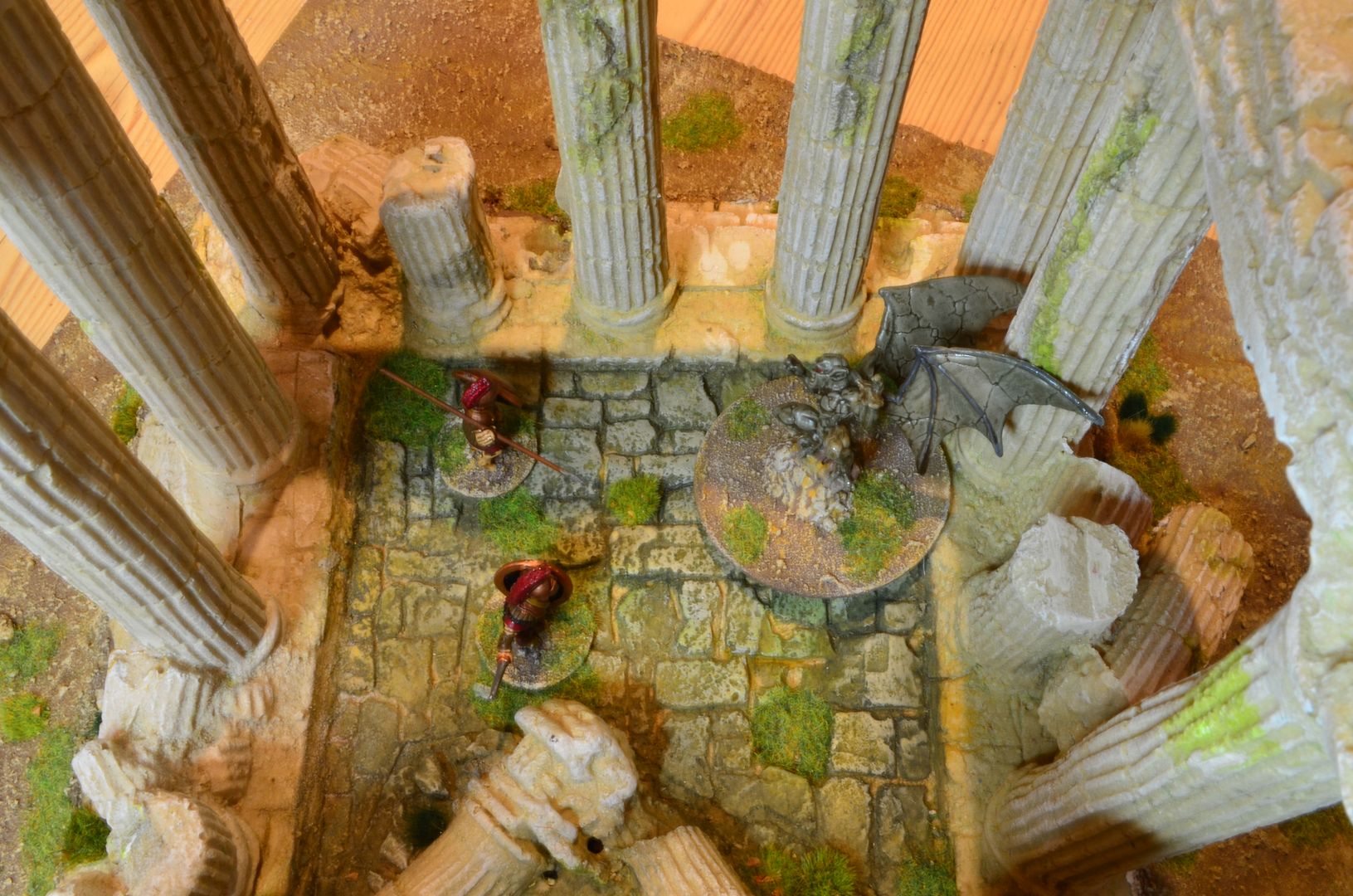 More up as soon as I can....
part 5 can be found here
http://shedwars.blogspot.co.uk/2016/12/jason-and-argonauts-part-5.html