A fairly busy day kicking off this project...
What a new project you say well if you want to read the intro head here
http://shedwars.blogspot.co.uk/2016/11/the-next-big-project-isjason-argonauts.html
OK - so what happened today. Well first up I based and primed all the Greek Warrior figures - these are a mix of Black Tree Greeks and Foundry's Argonaut range.I reckon I have around 36 of these to paint. The monsters are other figures should arrive later this week.
all primed and ready to paint
Secondly I primed and then put on the first coat of my Talos figure - really happy with the base bronze achieved. If interested its just a GW bronze paint mixed with black and brown paint. I'll begin the highlighting later on this week. Of course Talos is going to need a plinth so that will need to be custom built
Finally I turned my attention to the first terrain piece of the project the temple ruins. Firstly I cut down the resin base so it could sit almost flush on a 50 x 50cm mdf board. This was then levelled off with some bluestyrene blocks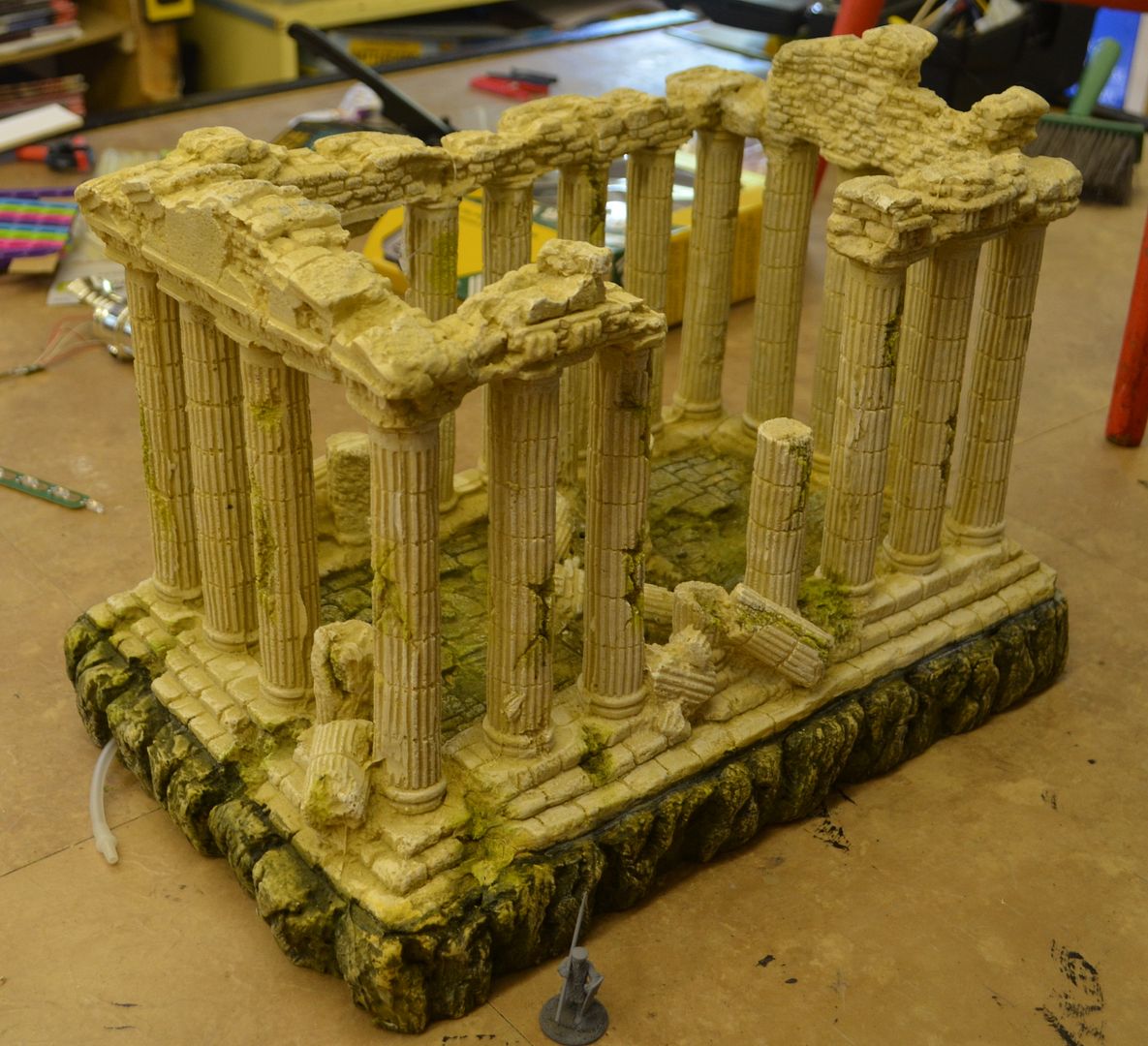 The temple is sitting on a 4cm high rocky base - I had to cut this away to lower the height - that a 28mm in the forefground for scale purposes
Once all dry the area around the temple was smoothed off using filler. This dried quite quickly and then got coated with PVA.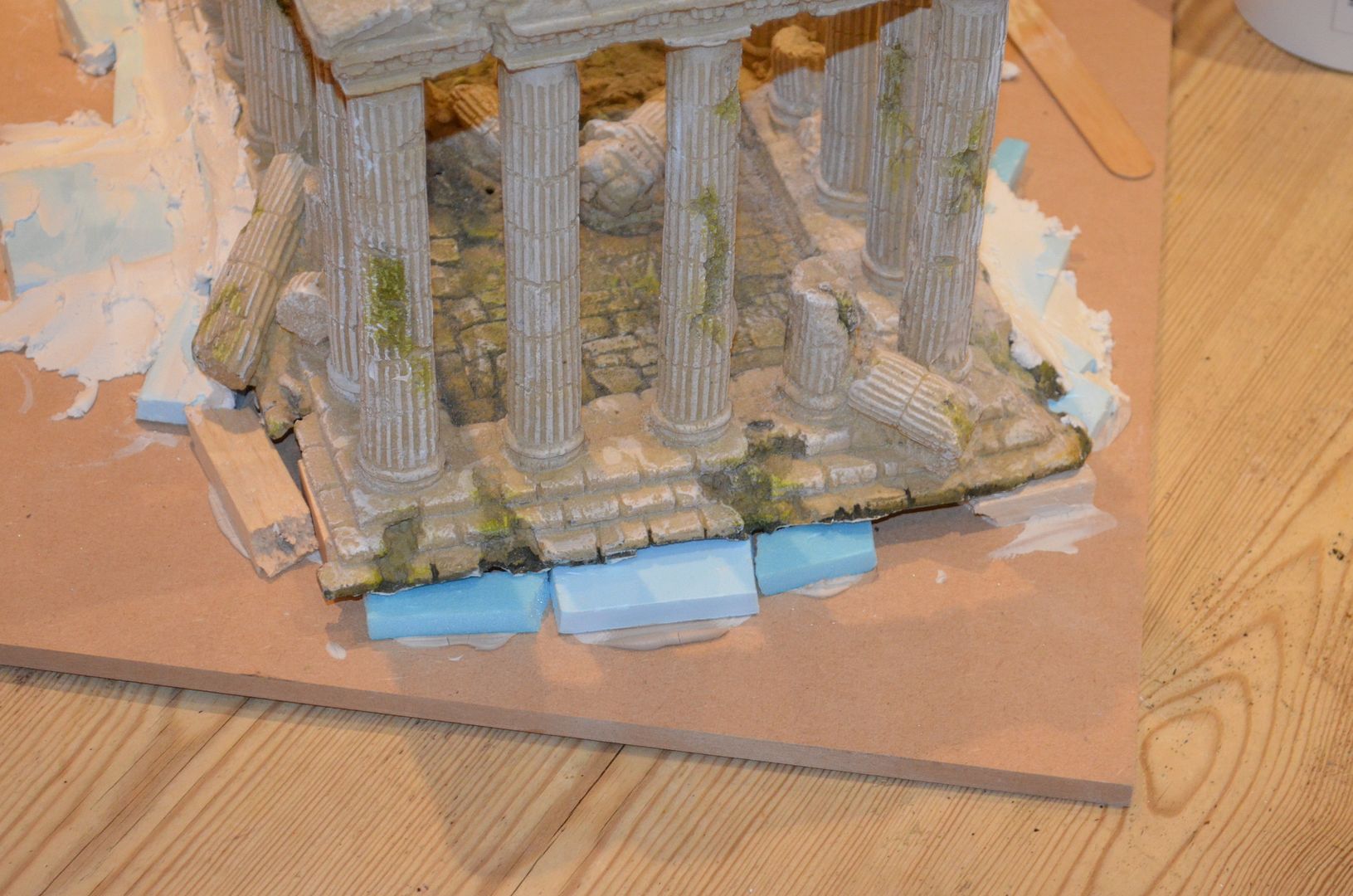 block work to level off
filler added to create smooth finish
Once the pva was dry I added the first coat of sand. I left an area near one end of the temple clear onto which I cut and place some blue foam flagstones. These look very similar to the stone flooring inside the temple. Ill leave all this to dry over the next 48 hours before moving onto the next stage
sand added and tiles placed at entrance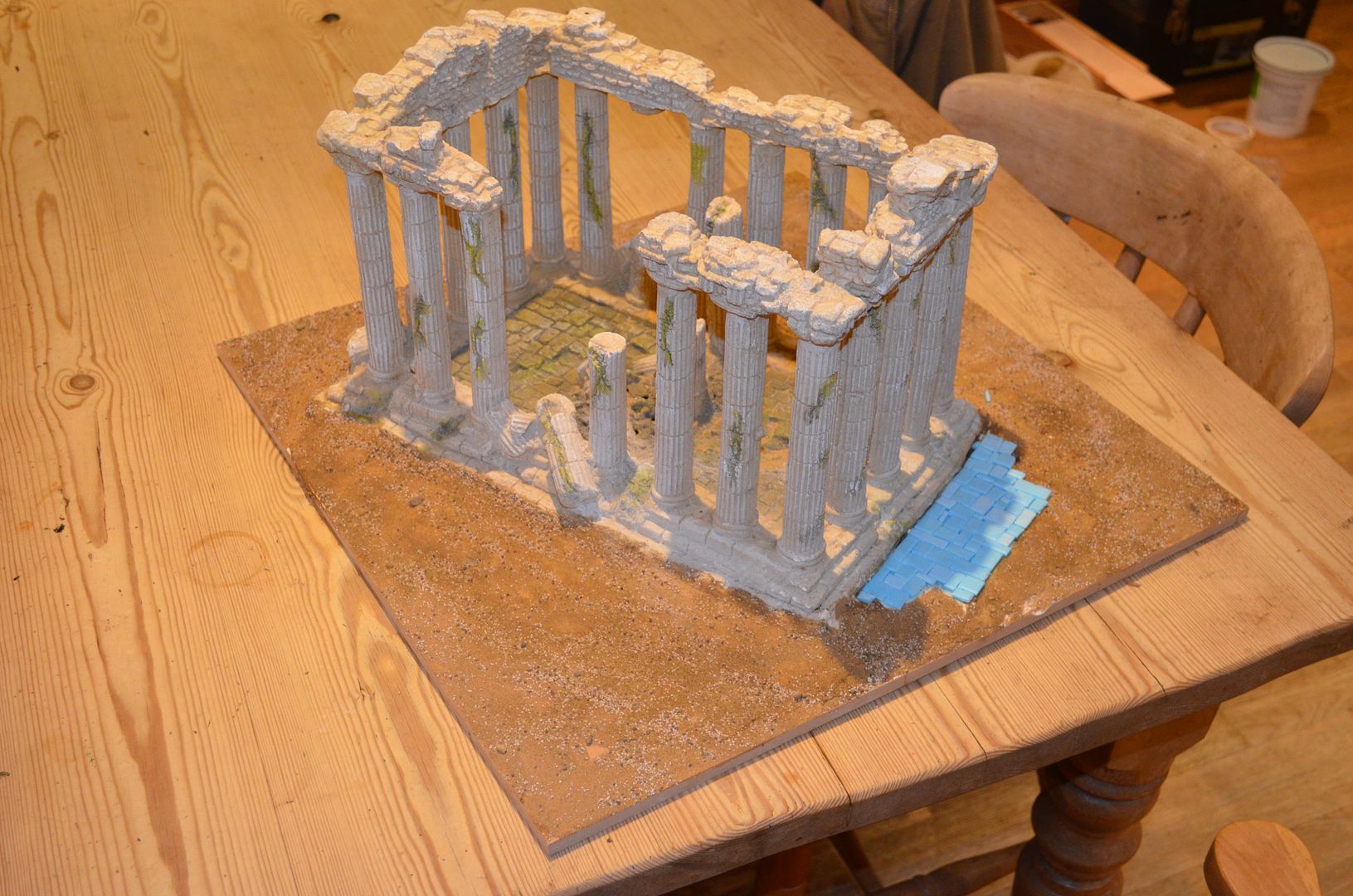 Until next time
part 3 can be found here
http://shedwars.blogspot.co.uk/2016/11/jason-argonauts-part-3.html