First up a big thank you to all your positive comments about this project - as you can probably tell I am quite excited myself.
For the first part of this journey head here
http://shedwars.blogspot.co.uk/2016/06/the-colonial-wars-zulu-part-1.html
As of yesterday postie brought another set of parcels to Shed Towers.
First up is the Soft back Zulu book published by Warlord Games. I wasn't too sure about buying this but I thought that it would be useful for some scenarios, background reading and perhaps some different stats for units published in the original black powder rule set.
The book is comprehensive has a large number of great photos and some very interesting battles to fight over. Perhaps more importantly it gives me a sense of perspective on how many troops I am going to need for this period with the published order of battles. Its a bit steep at £18 (source ebay) but will no doubt see some action.
Two other parcels arrive. The first came from Black Tree Designs. Now if you have never checked out Black Tree you should...
Black Tree Designs
I have used these guys over the years for many projects. Service can be a little slow but they do always deliver. The best thing about this company are their weekly sales, sign up to their website and each week you'll get an email alerting you to their deals. These can be phenomenal - 40% off list price in some cases.
Having been sent one such alert for their Zulu range I popped in an order of some British Infantry. Approx 40 figures for under £35 including postage. Bargain at less than £1 figure.
The figures are all relatively chunky with some flash that will need to go but the myriad of poses I got with the British Contingent force look great. I won't be painting these until all the Zulus are done.
Onto the Zulus. The other parcel was a box of plastic Zulus manufactured by Wargames Factory. Like Warlord these all come on sprues (neatly stacked to fit into one small box). 30 figures in total for £19.00 so slightly more expensive than the Warlord ones I acquired earlier.
The height of these look comparable to the Warlord version sand the heads are certainly interchangeable. Unfortunately the arms on these join at the shoulders rather than the biceps like the WG ones so other conversions are going to be limited. On the positive front the Wargames Factory ones have poses that are firing rifles so these will make great skirmish troops.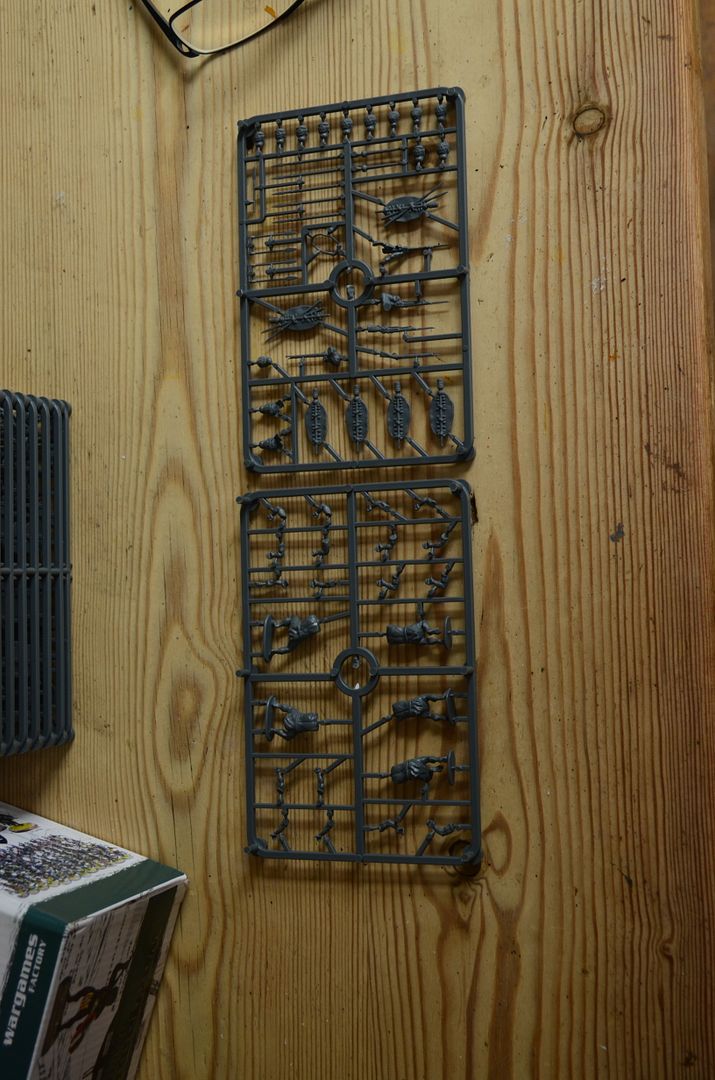 Spreu shot from Wargames Factory (two different sprues)
I have ordered another box bringing the total up to 300 Zulus so far.
As far as the painting is concerned I have now finished painting all the loin cloths, the weapons, and the insides of the shields on the first 120. Hopefully by the end of next week the first units will start to emerge.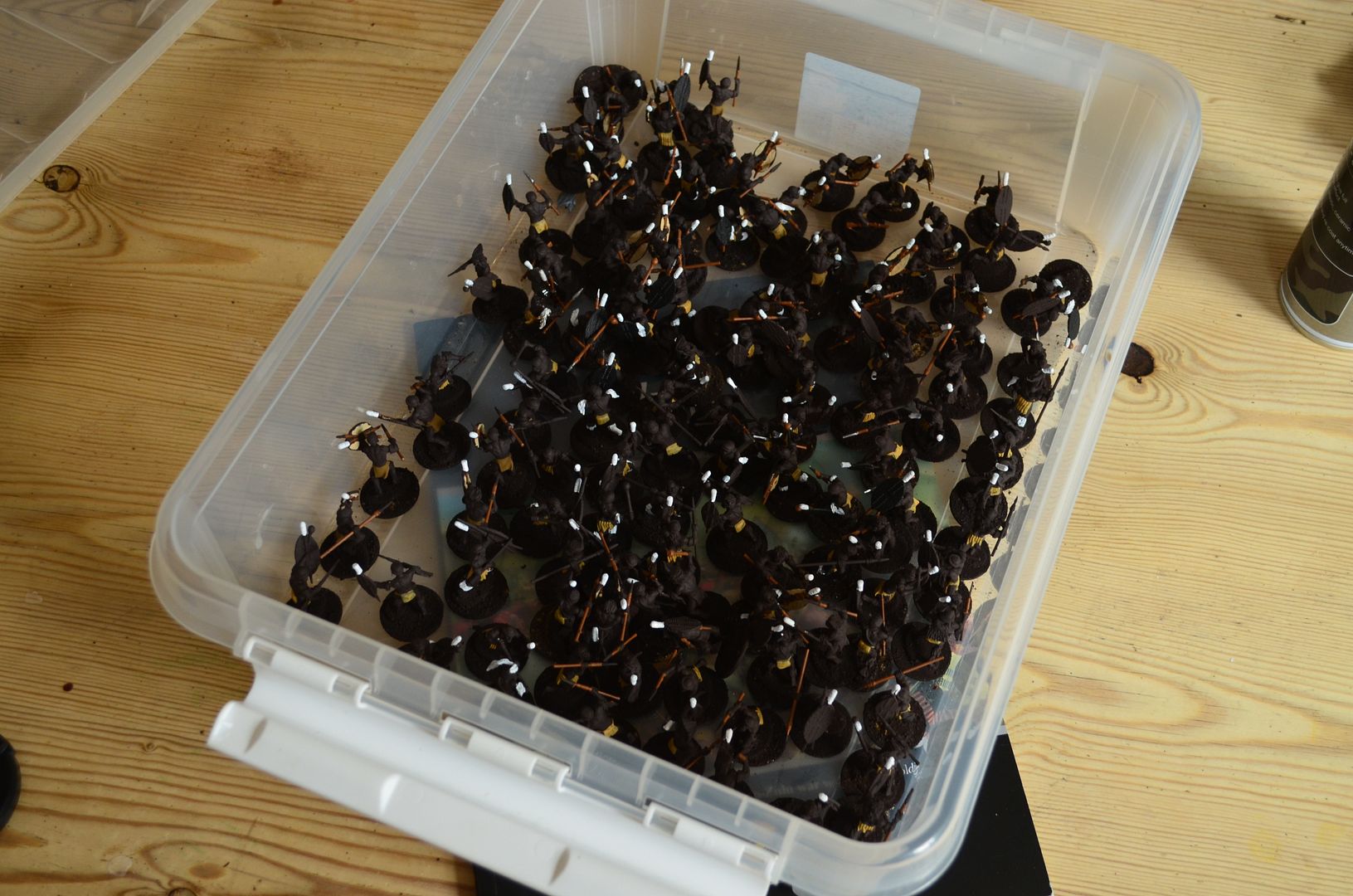 120 Zulus in progress
On other matters I managed to get in an ECW game with Mark last Monday - I'll post about this soon and the big news this weekend the Shed gets erected.
Have fun folks and until next time
part 3 can be found here
http://shedwars.blogspot.co.uk/2016/07/the-colonial-wars-zulu-part-3.html