Hi Folks
This was ordered off ebay for the princely sum of £59.00 and two days later it has arrived. I was surprised to see that I had bought from Caliver so well done folks for your great service.
So since I posted last these additions have been assembled, the bases have been gritted and I can now proudly report that so far 360 Zulu Warriors have been painted ! Yes that is right 360 Zulus have been painted, dipped and varnished. Its about time I showed you the full force.
100's of them....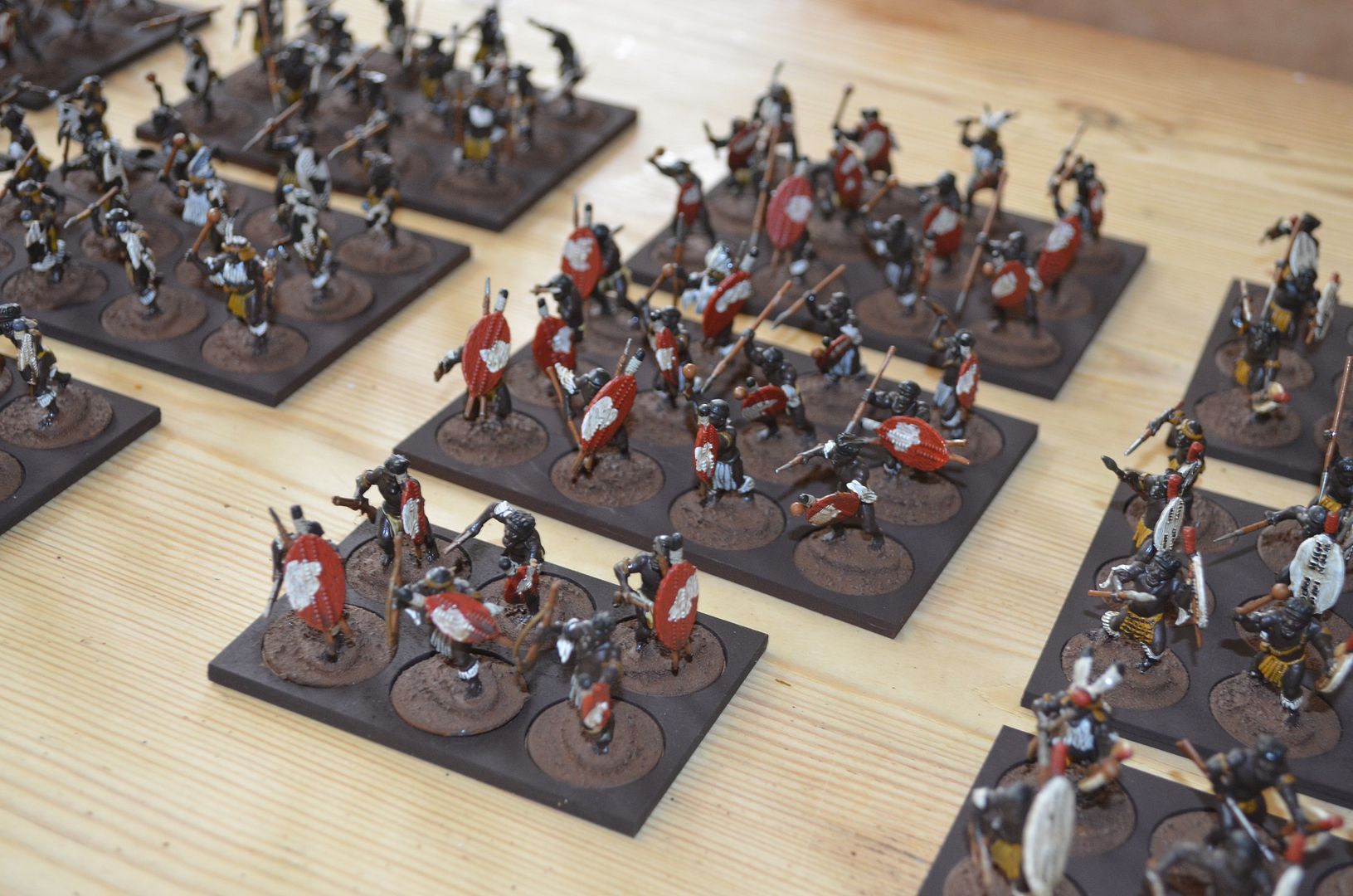 Different Shield for each unit
As you can see from the pictures below of the first unit I painted they are not brilliant but en masse they look fantastic. Each regiment (30 figures) has a different shield facing.
Not the best paint job but they will do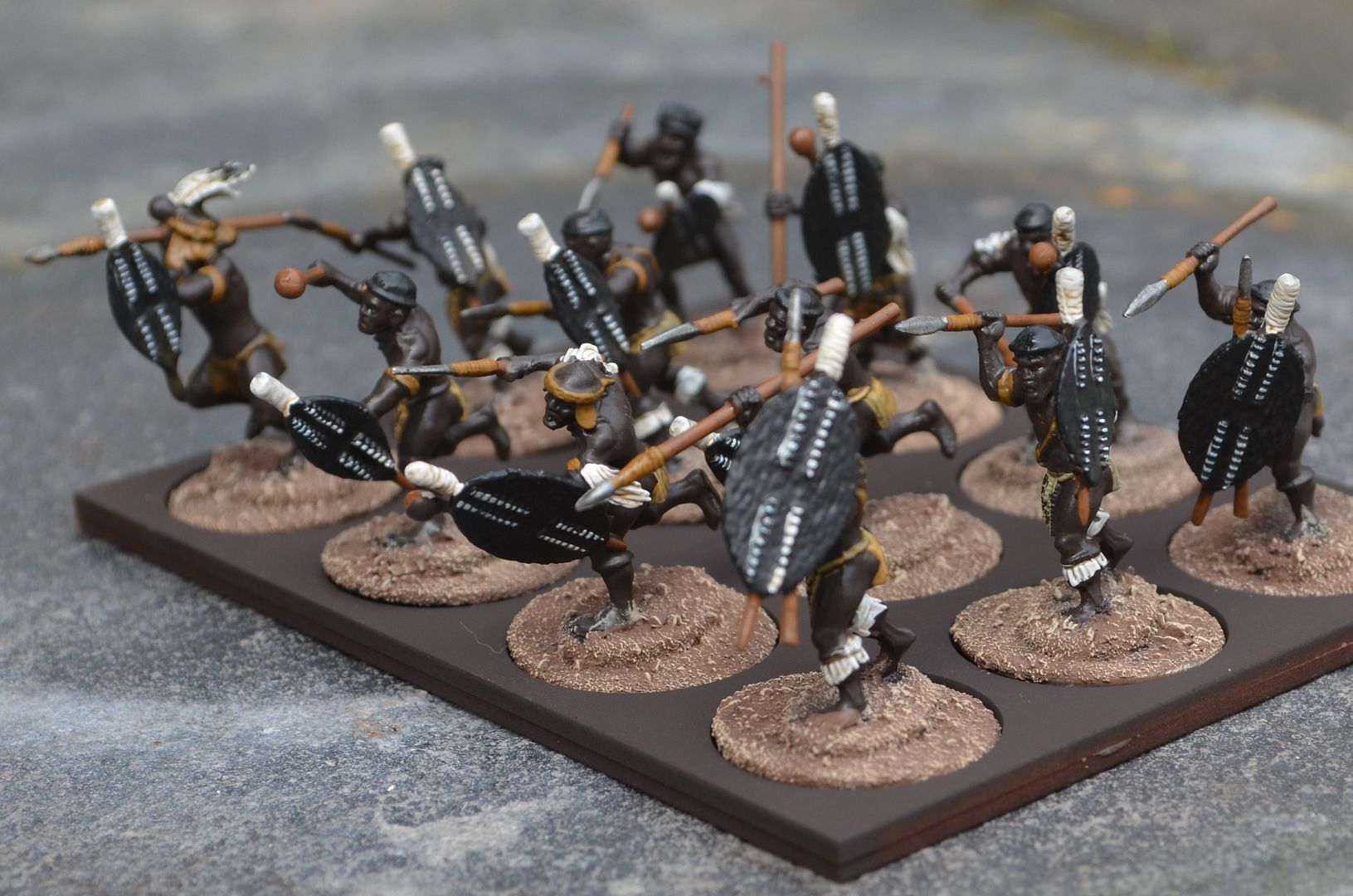 Over the next few days I'll finish painting up my ceremonial unit (the guys call have headresses) and paint up the Indunas (Leaders) which were sourced from Black Tree Designs and the freebies that came with the big Zulu War Army boxes. These will all be mounted on 80mm discs from Warbases.
Once these are finished I'll focus on the bases and movement trays...

As of today the 360 Zulus you can see has taken just under 4 weeks to complete - who says a horde can't be rapidly produced.