Hi Folks
A few updates this morning wrapped up in one post.
Some great news for my ego - last night I hit the 200k Hits Milestone !
Totally chuffed to bits. In simple terms I have now doubled traffic to the website in less than 8 months. The goal of 250k by Christmas is looking possible. If this can be achieved by the third Shed Wars birthday on 19th December I'll be setting up a very special competition.
Enough of these ramblings...
As some of you will know I am hosting a game at this years BLAM - the title of this is the Angels have Landed and is set in the ficticious VBCW period. I needed to complete all the various bits and bobs required soon because the event is in less than four weeks. This week I tackled the pile of mdf buildings awaiting the finishing touches. They are now all done.
A couple of buildings
The Store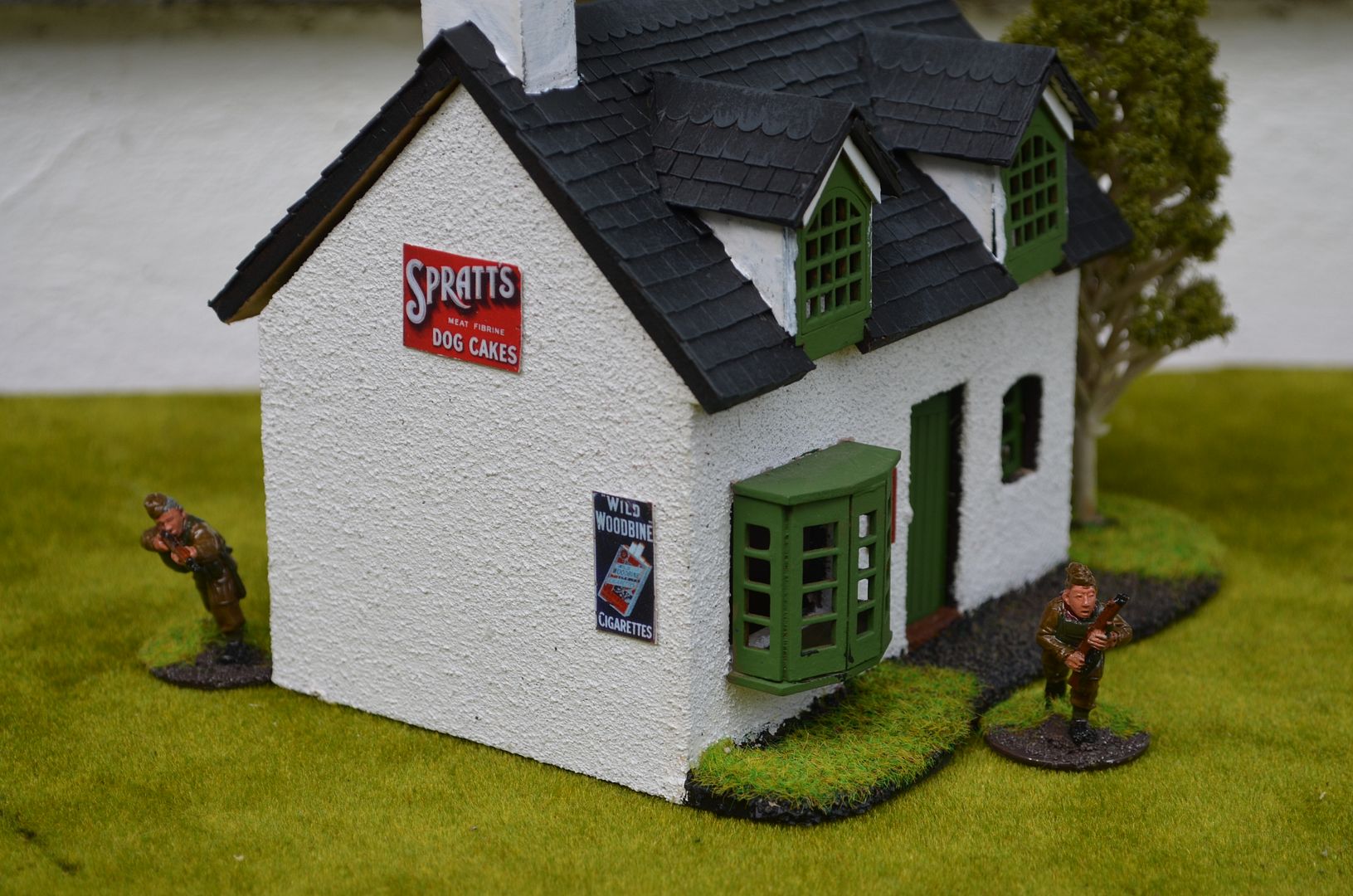 The Post Office
The thought also occurred to me that my village should have a memorial garden/park so a couple of hours later I managed to turn this pretty little thing out. All the bits came from my odds and end box with the exception of the railing fences. I'd sourced these from Fenris games some time ago.
The posts are actually Chinese chopsticks glued into drill holes.
The pathway is from some old embossed plastic sheeting and the memorial came from Ainsty castings.
The lamps and benches came from a Chinese supplier on ebay selling railway scenics
Home Guard Figures are from Foundry - 28mm
and finally - yesterday morning I headed down to the toy fair at Sandown park for a quick wander. Loads of over priced toys but managed to pick up the following for less than a fiver in one of the rummage bins.
and as I left I saw these for £1.50 each - mint condition Star Wars pod racers - 2 per pack. These quickly got snaffled up - maybe one day Ill write up a set of rules for these.
PS BLAM is an invite only annual event open to likeminded individuals who regularly post on the Lead Adventure Forum. Its three days of games, beer and fun. This year I have the pleasure of hosting this at my local pub. We have even had special t shirts made up...