With my current gaming mates focussing on other things at the moment it was great to receive an invitation to visit Damas (of Lead Adventure Fame) at his new house down in deepest Sussex. Originally this had been signposted up as a mini-blam but in the end with only four attendees this ended up more as a micro blam!
As I set off from Surrey at 8am the sun was already blazing away so there was only one thing for it to lower the roof on the car (don't often get to do this with the English summer weather). With little traffic on the road the journey took under an hour.
Damas's new place has a polytunnel not a shed. Formerly used as a cover for an above surface swimming pool he had set up a 8ft x 4ft table. Conditions were pleasant to begin with but as the heat of the day rose we chose to move the table into the shade of some trees outside. However leaving that aside I have to say alfresco wargaming appeals.
In total four of us made it a day to remember in Sussex, myself, Captain Blood, Hu Rhu and our Host
We kicked of the days proceedings with a two versus two Saga game – Vikings versus Anglo Danes. A close fought contest over seven rounds lead to a victory for myself and Captain Blood. Even though the good captain managed to lose his Warlord in a hail of blows towards the end of the game we had done enough to assure a points victory. Both Hu Rhu and myself were familiar with the rules but our interpretations were slightly different, however these proved quite easy to remedy and a great game was had by all.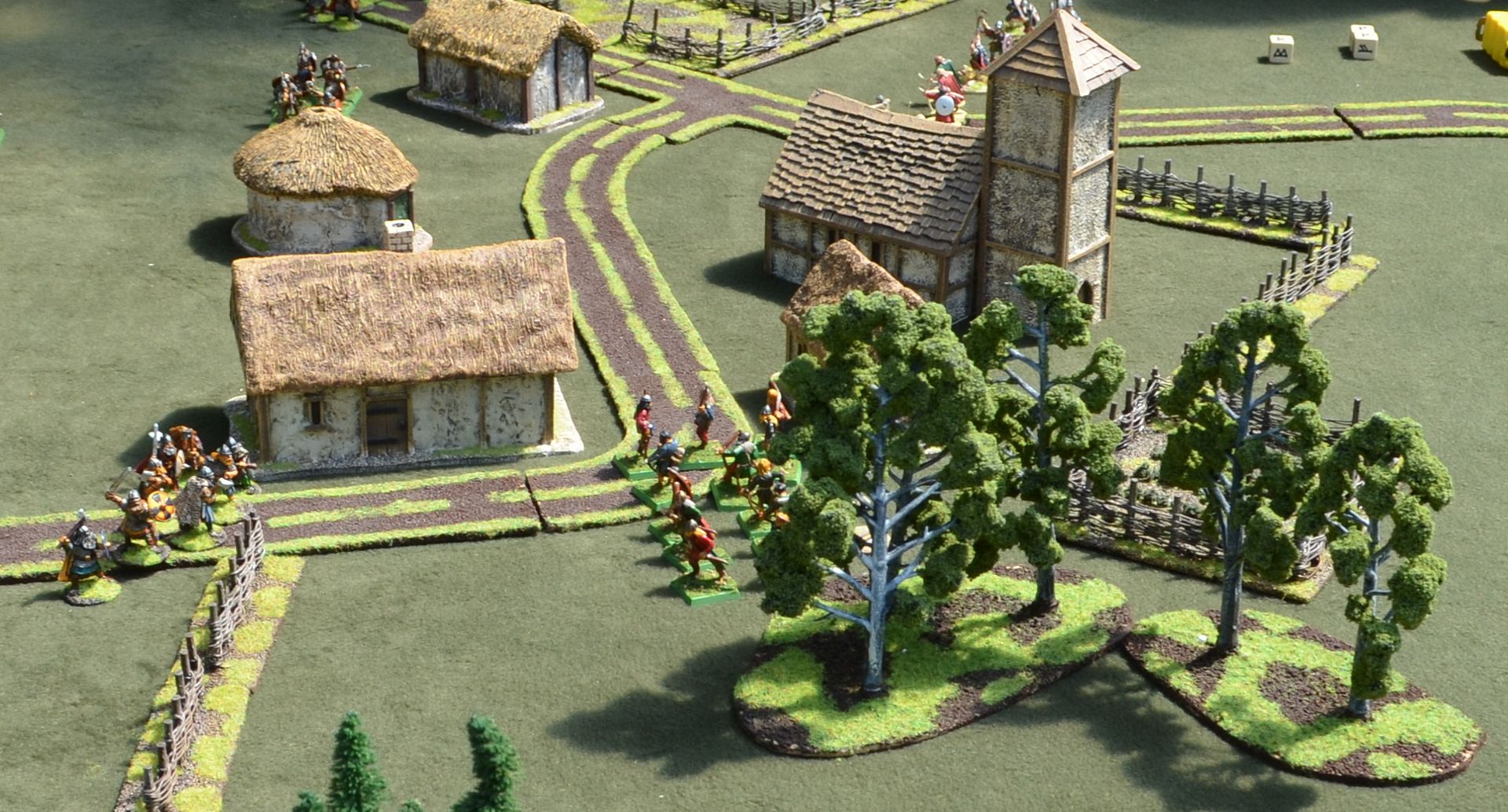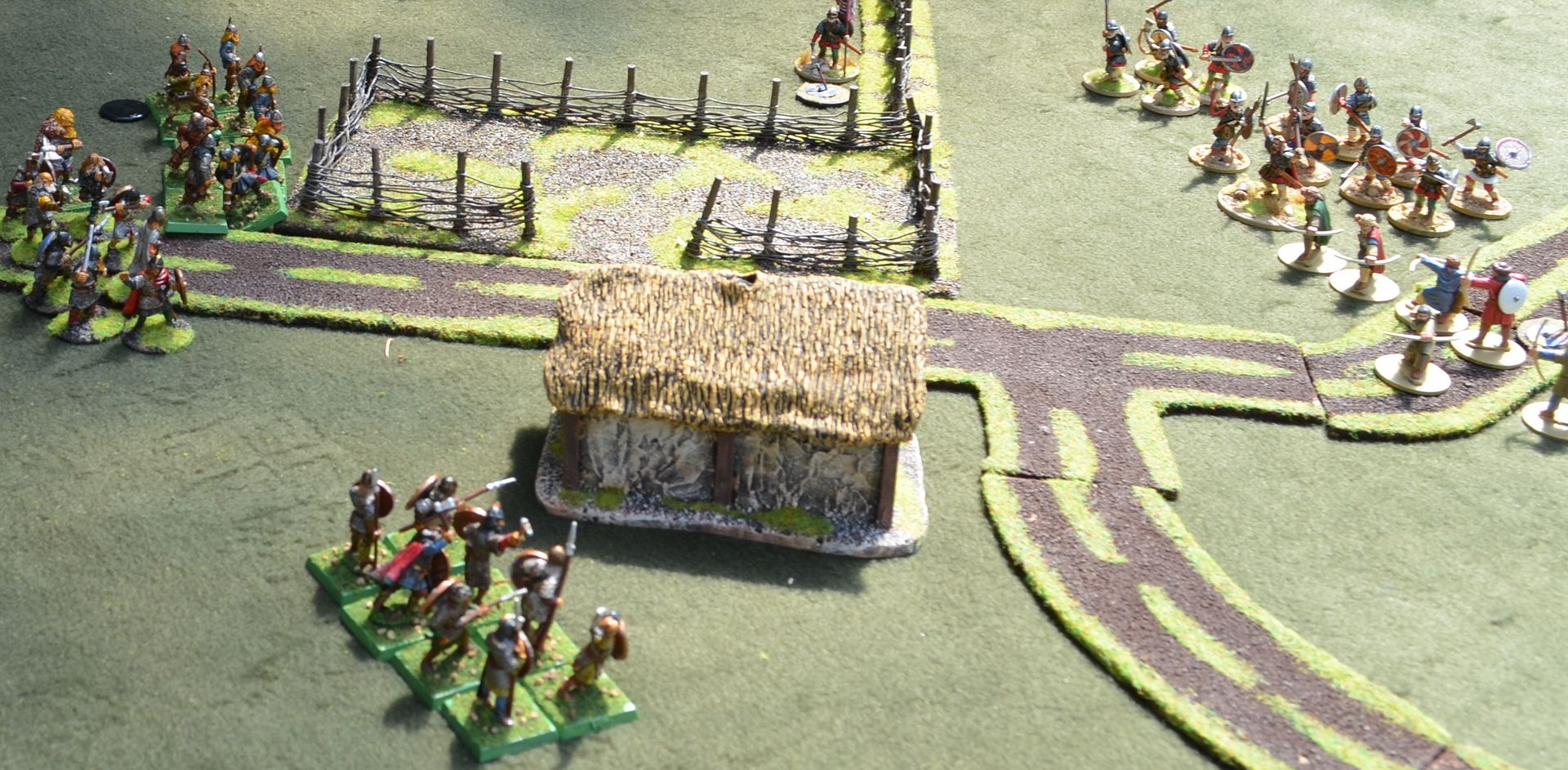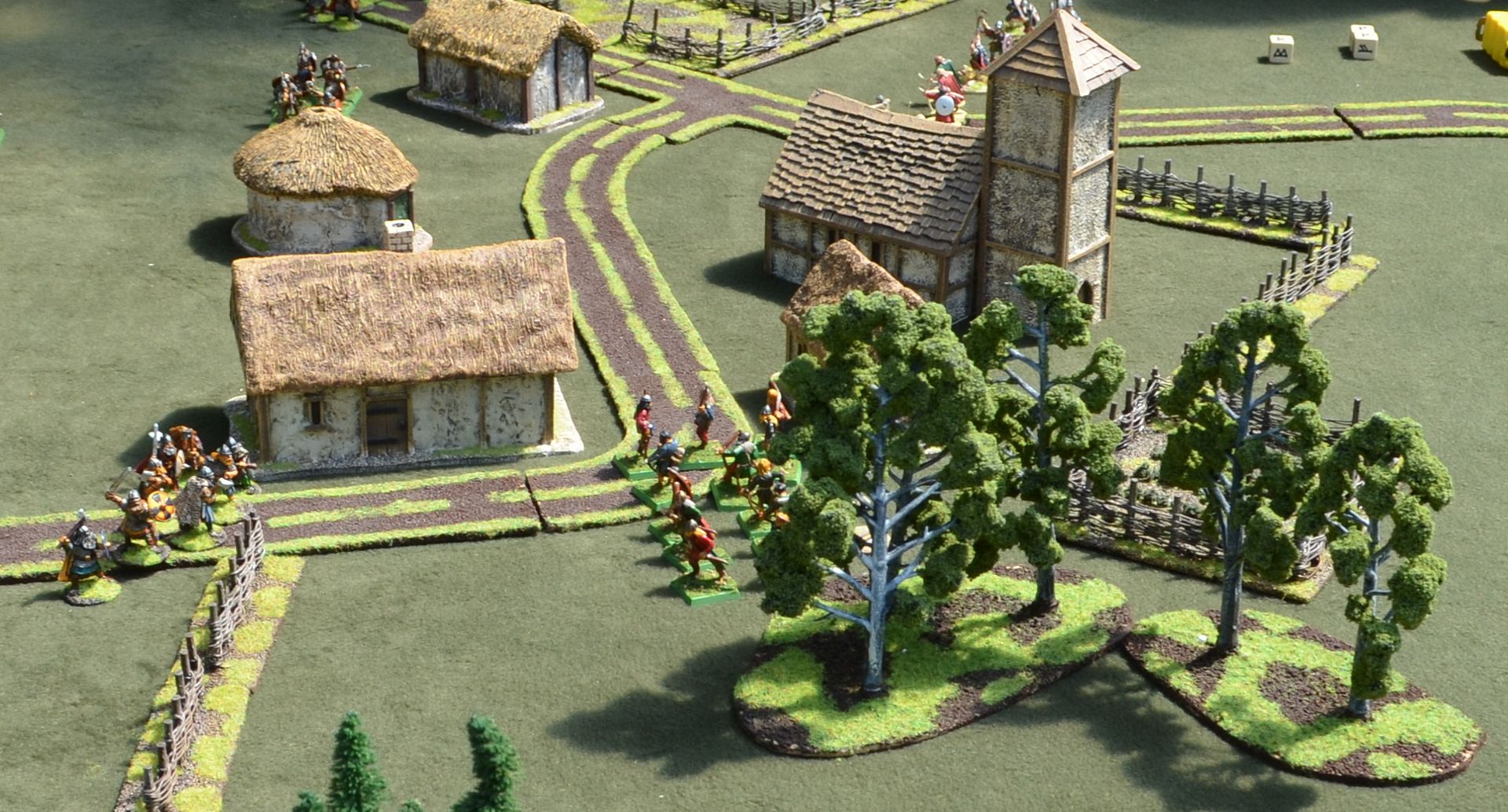 With lunch beckoning we headed off to a local pub for Sunday lunch.
The afternoon saw Hu Rhu putting on his Treasure hunt game using Pirates. A home brew set of rules created a great light hearted start to the afternoon including carnivorous pigs ! Needless to say Captain Blood and Damas were soon trying to take each other out whilst Hu Rhu valiantly attempted to stop me from my key victualing task. He failed and I could chalk up another win for the day.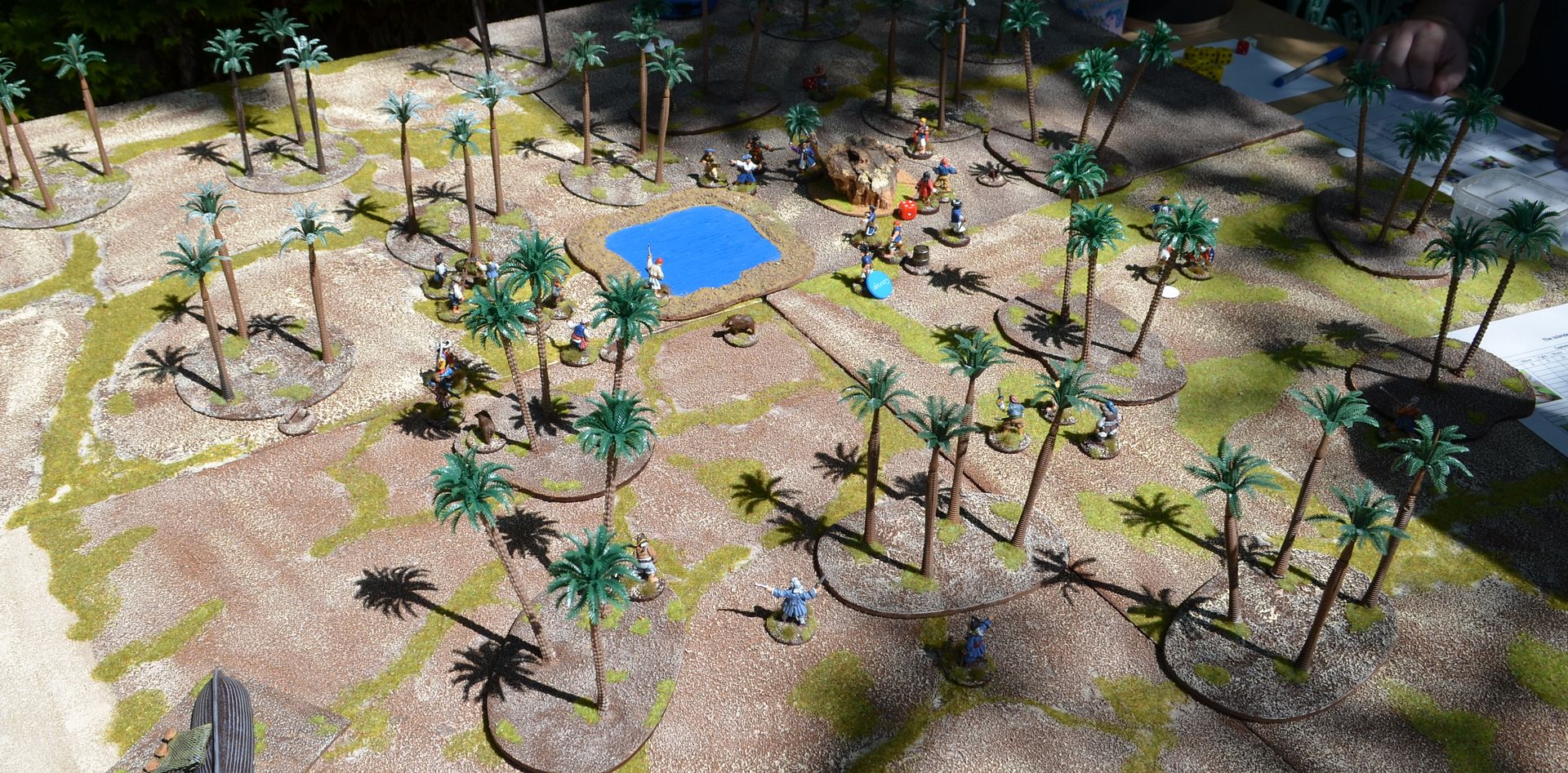 At this point in time I had to head home for a family engagement but I had a great time and look forward to our next event.
A big thank you to Damas for his hospitality