A few weeks back Mr Matakashi himself asked if I would be willing to host a game at his forthcoming tea party on Saturday 21st in Woking. Having known Paul for more years than I care to remember I gladly accepted.
Saturday morning arrived. My son and I packed up the car and headed off on the 30 minute drive. The journey was uneventful upto the last two minutes when we discovered that the school location where the party was being hosted was beset with traffic problems...the diversion signs had been cunningly moved to ensure we returned to our starting point. Despiote this set back we arrived to find a rather forlorn Matakashi...
...his car had broken down...well things did get better from here on and in the end we had a great time - lots of banter, dice rolling and of course chocolate cake..
I for my sins ran three games of M&T - photos follow plus a few of the other games.
A video (with special effects) will be on Shed Wars TV very soon
come back here for the links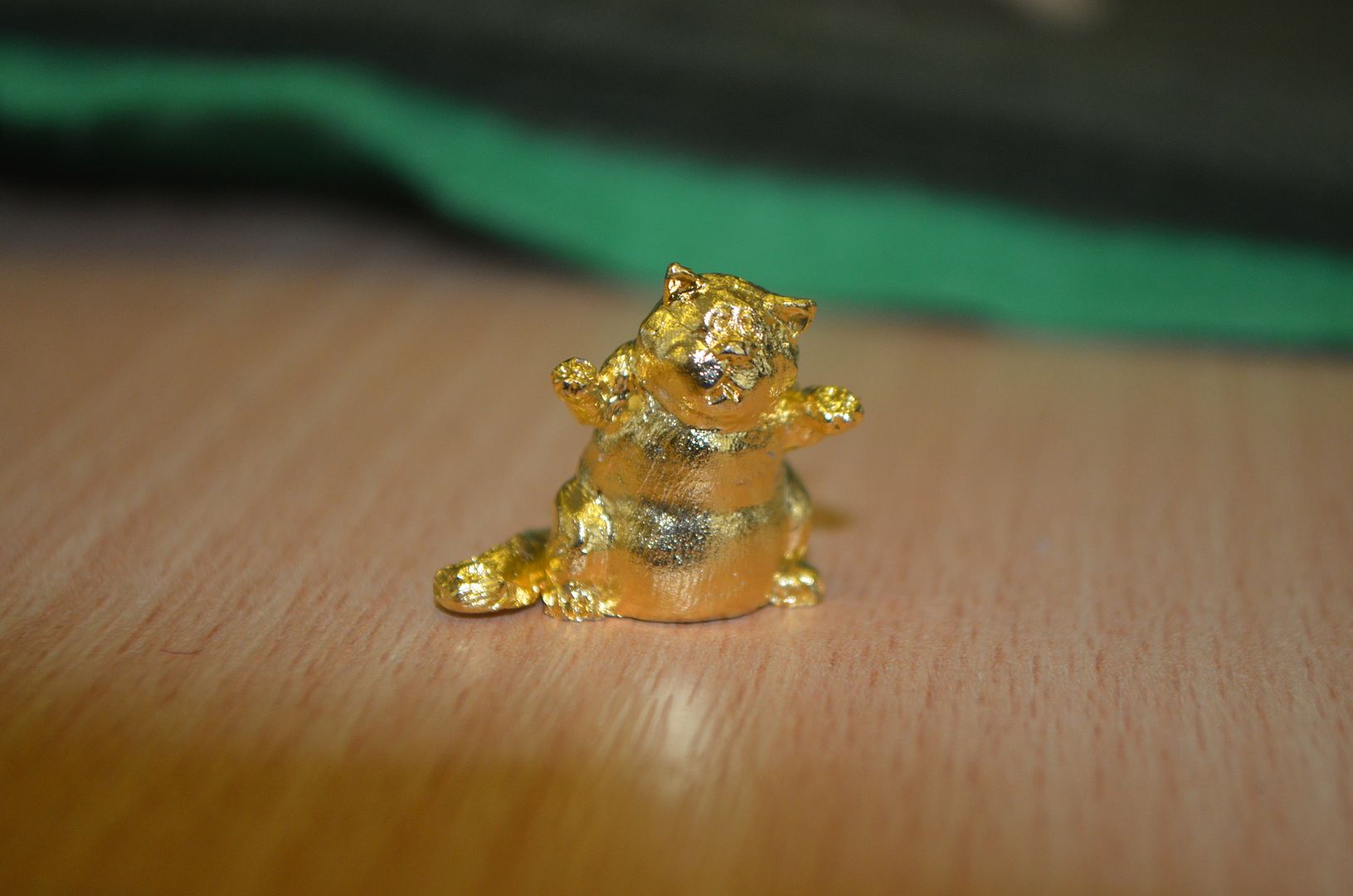 The Matakashi Gold Cat
And in the the afternoon the Galadiators arrived...are you ready...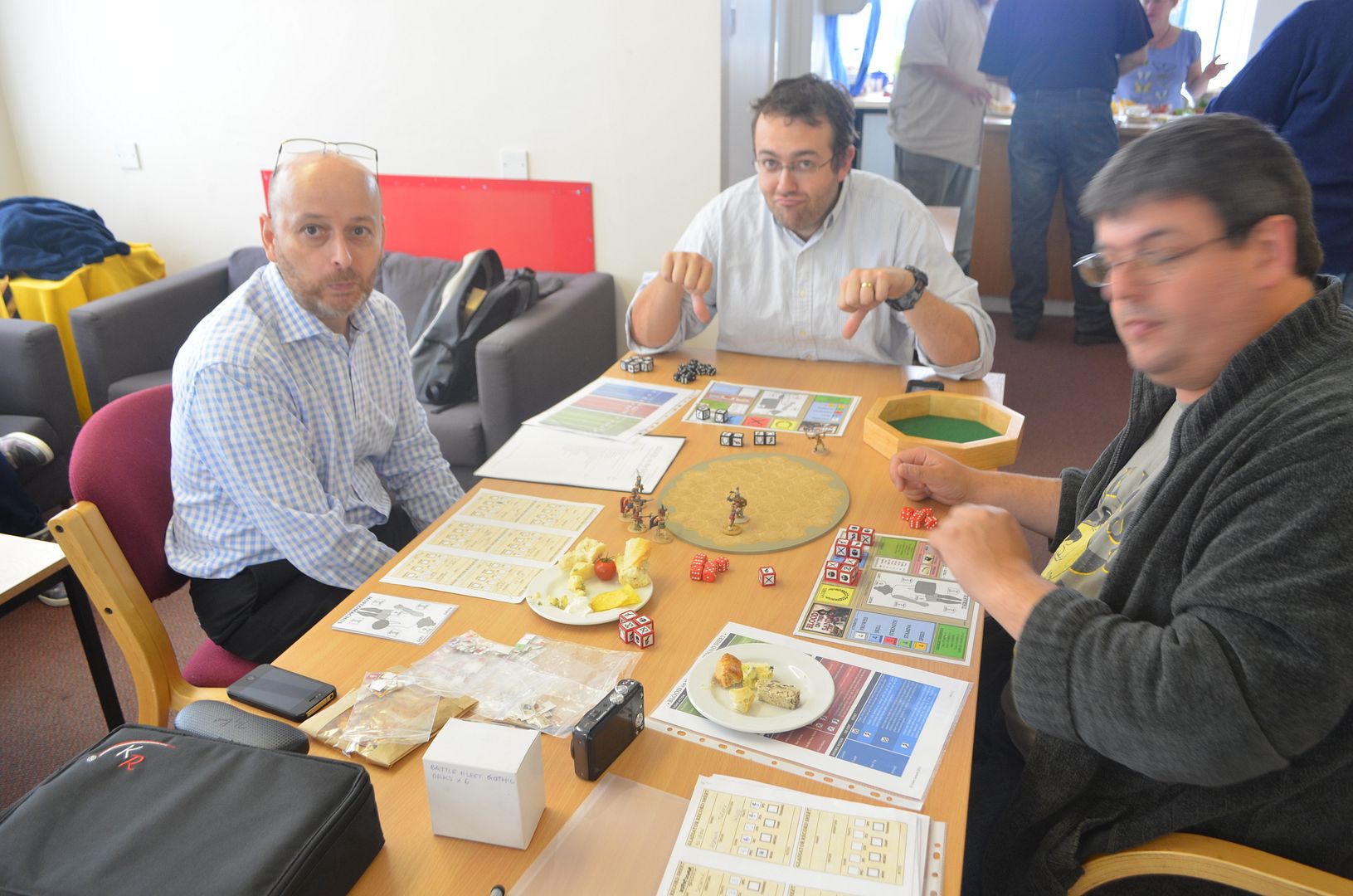 Mamalute, Jim Bibbly and Dr Death play with their Ludii