As mentioned in the previous post I came away from Salute with three large bags of wargaming goodness. I am very chuffed with my purchases and wanted to share these with you...
Top purchase - the farm set from EM4 - for a reduced proce of £65 you get four buildings - beautifully painted. The roofs come off the doors open what more can I say...very very very happy !
Every town needs a graveyard and Ainsty Castings produce a ready made version - all this for £40. The resin casts are brilliant. Can't wait to paint this.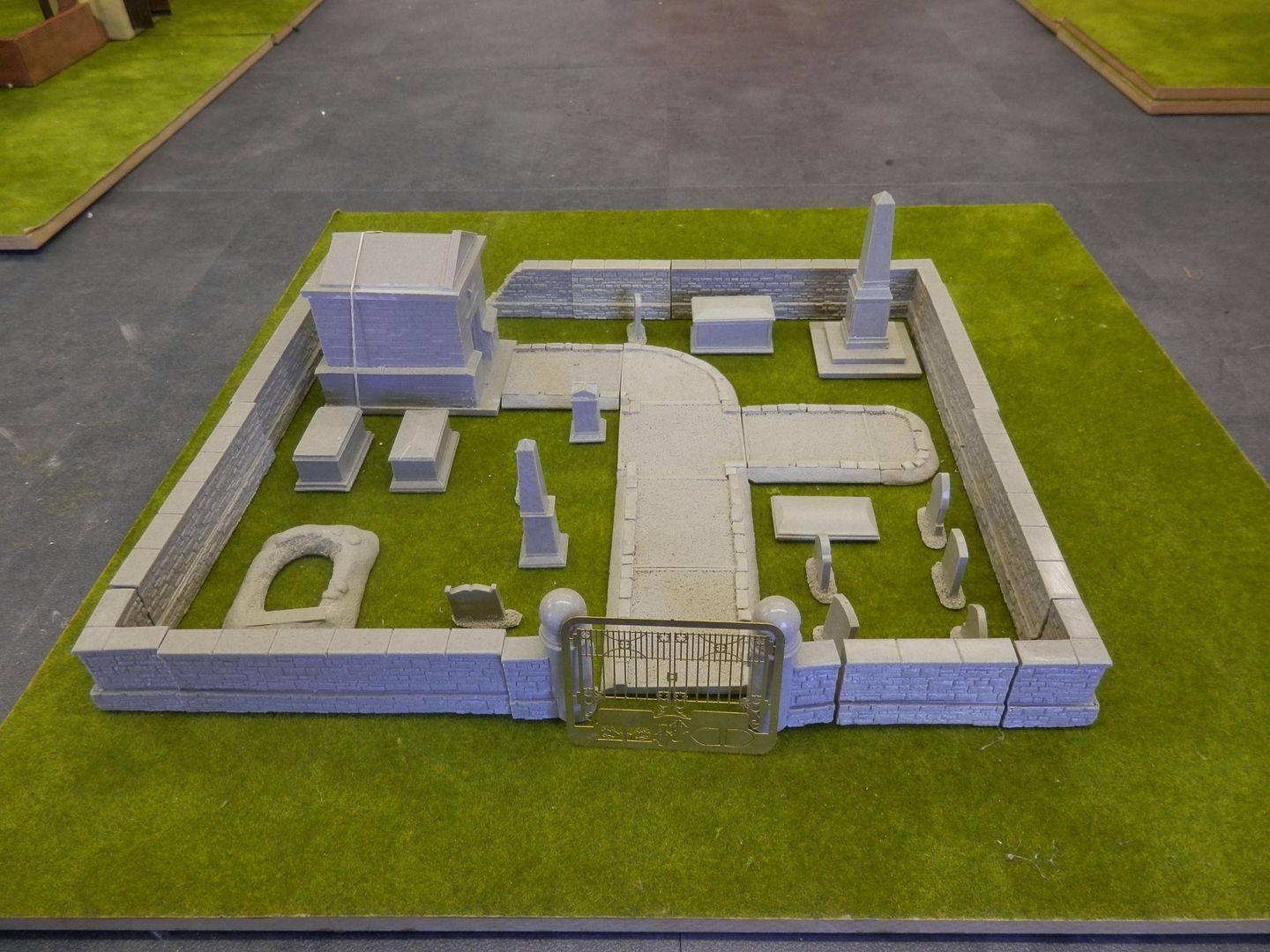 As promised I picked up the two other boats from Ainsty - the merchantmen and sloop. These are somewhat smaller than the big man o war but they look great !
Finally got my Saga dice - on a deal
I wanted a styatue in the town and some time ago I setlled on as bronze stag - this could be used across periods and genres with no problem. I found this fabulous version on the Foundry stand. Its antlers need cleaning up but it is a beauty.
I finally managed to pick up the bases for my irregular troops & Indiansd for the French Indian Wars. These came from Warbases and worked out at just over £1 per base.
Whilst on the Warbase stand I noticved thay were selling doors, windows etc...check these guys out not only does the product look great its also great value - £1 for three doors, 12 windows etc
With Vikings on the agenda in the not too distant future I thougt I had better buy some Monks - these were found on the Redoubt stand.
And finally I came across this company AW Minatures selling a new range of infantry for the French Infantry War. I'd never heard or seen them before but the castings looked pretty good and for £20 I bought 20 British Infantry. If they paint up well I shall be going back.
From a scale perspective they are very similar in size to Redoubt.