With a clear diary and a bank holiday looming I thought I would have a go at reorganising the shed. Since the shed was built eight years ago and the extension added four years ago I have always struggled to find the right storage solutions to cater for my hording of wargames materials. This weekend would hopefully lay this to rest.
First up I cleared the extension area and dumped everything on the table. The sheer volume of crap I have managed to accumulate was staggering and a little frightening.
Next up was the building of some fixed units, a small painting desk and secure cupboards for all my airsoft gear (replica bb guns). Every wall was adorned with extra shelving. The framing timber was sourced from a local merchants and the copious amounts of heavy mdf was generously donated by a neighbour who has to rip down his shed to make way for a home extension. With a fair amount of blood, sweat and tears the construction was finished by Saturday afternoon.
With the new racking in place I was now lift to sort out the contents. I am delighted that all my terrain is now either secure in its own box or has a home on the racks. I now have a couple of good sized tubs for my bits and bobs and everything now has its own place.
Some two carloads of rubbish was removed from the shed (old foam, boards, metal poles etc) that appears to have been breeding since I set up base at the end of the garden. Feeling thoroughly pleased with my endeavours I thought I would share the final pictures.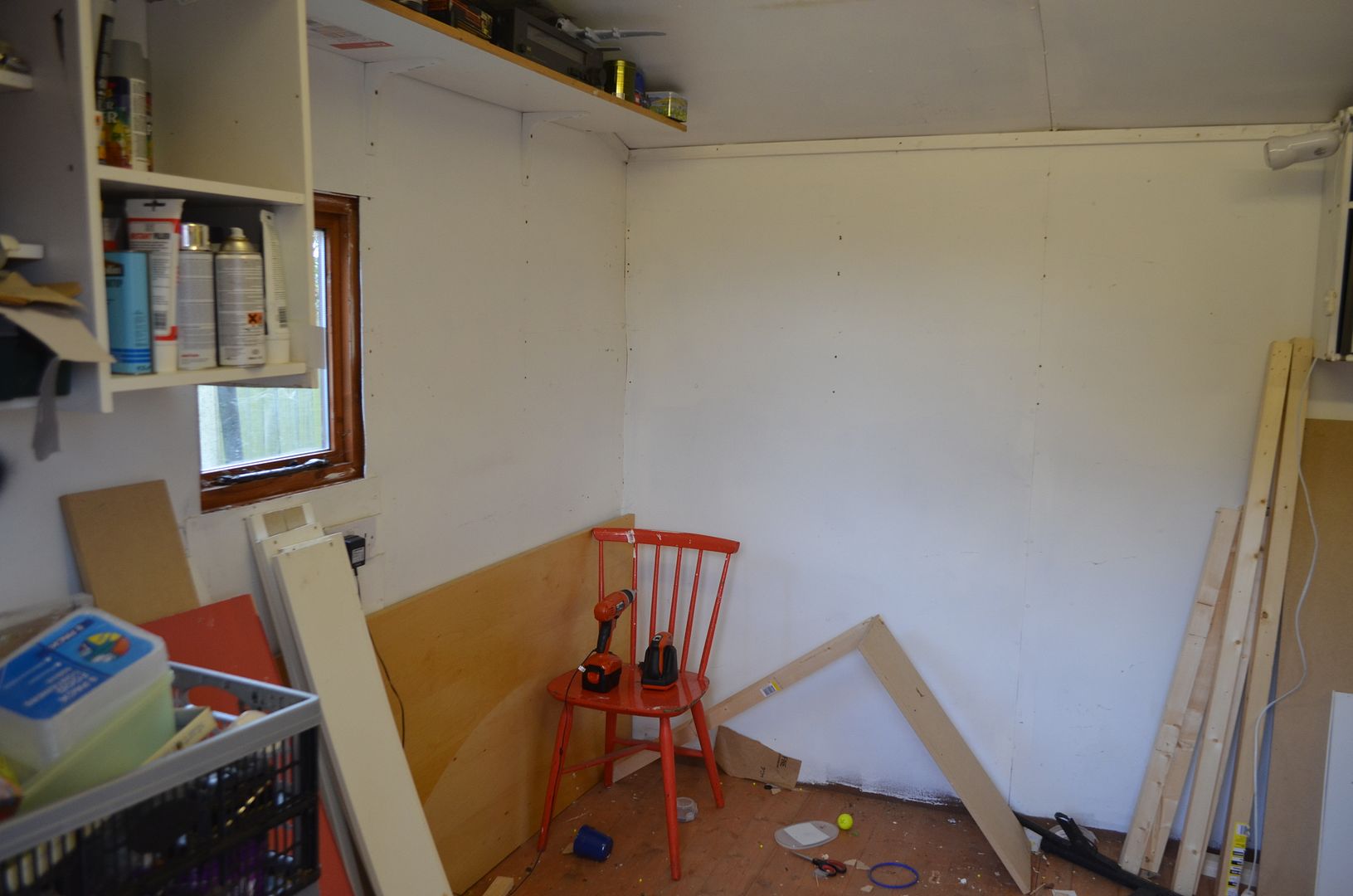 The area of my attention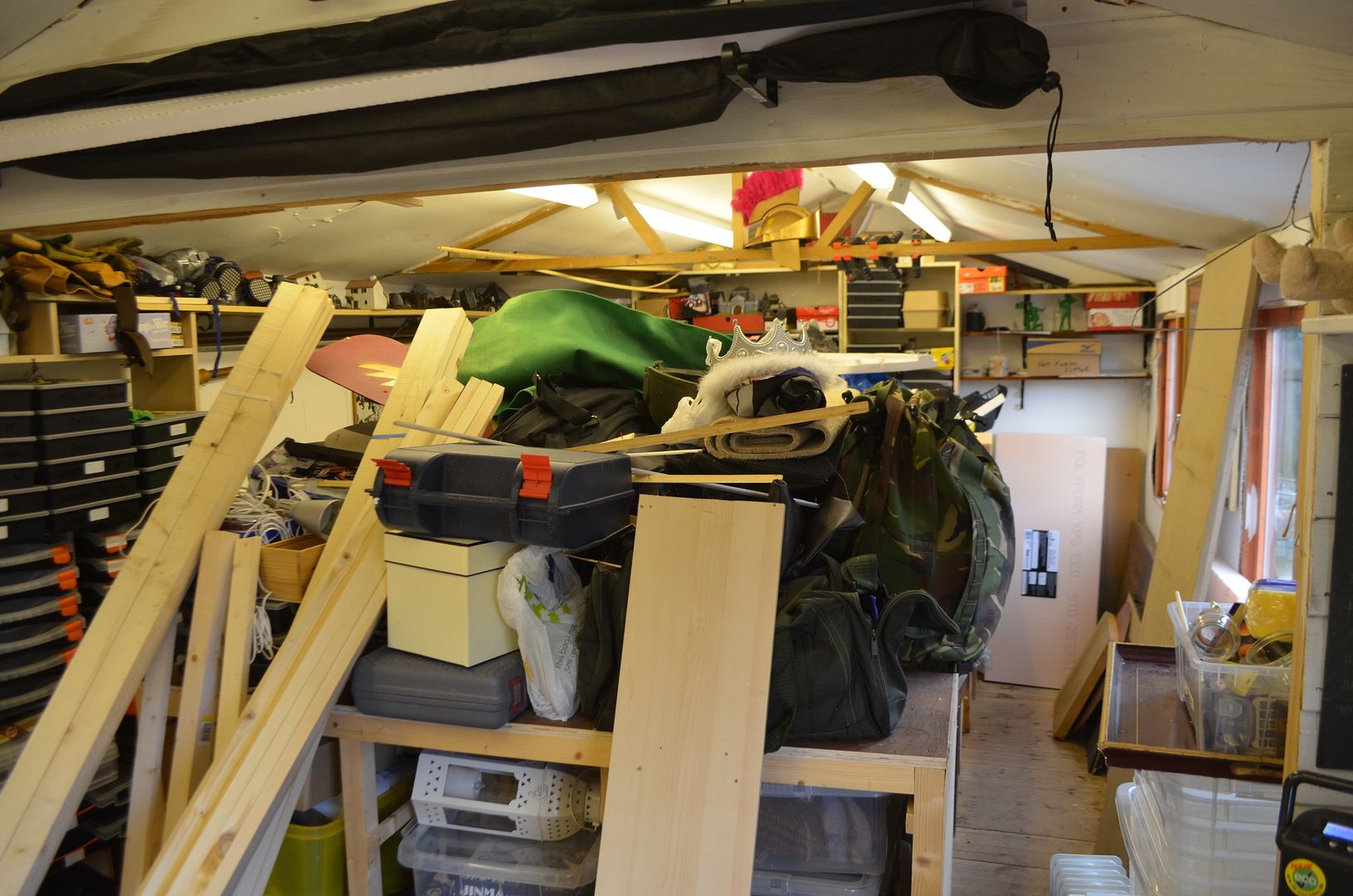 How much rubbish !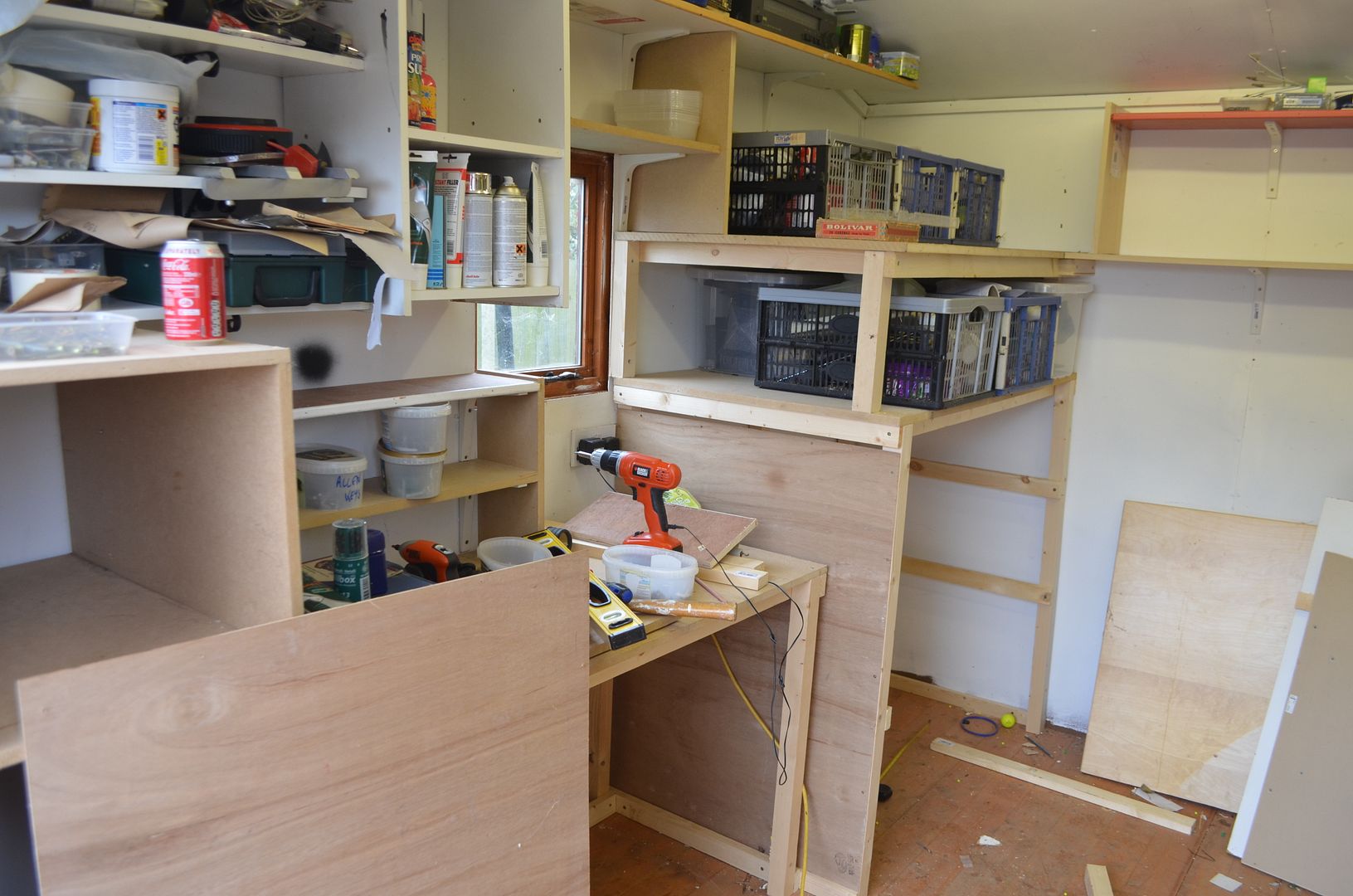 Construction starting to move forward
Cant have too many shelves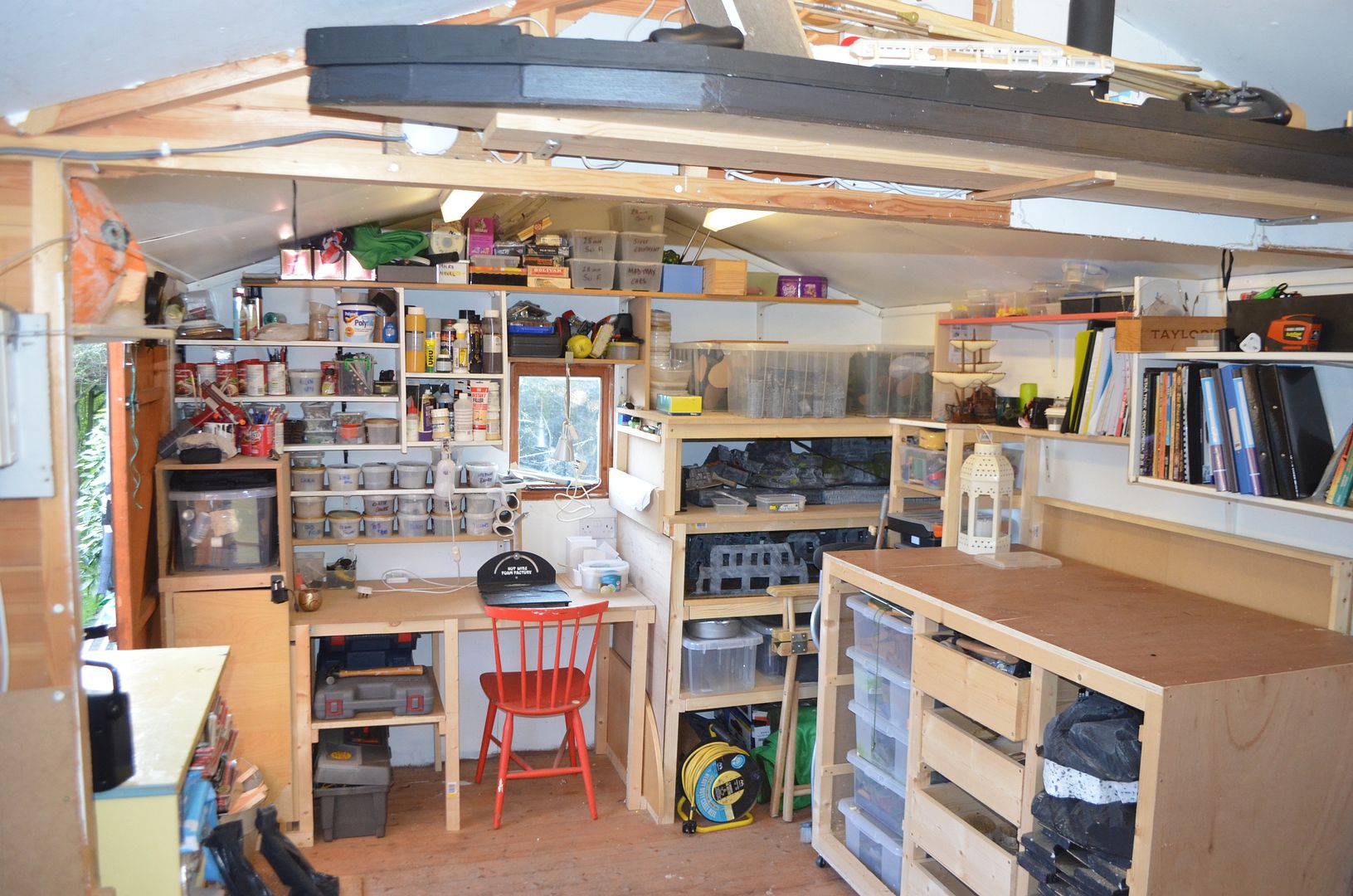 New Workspace & Storage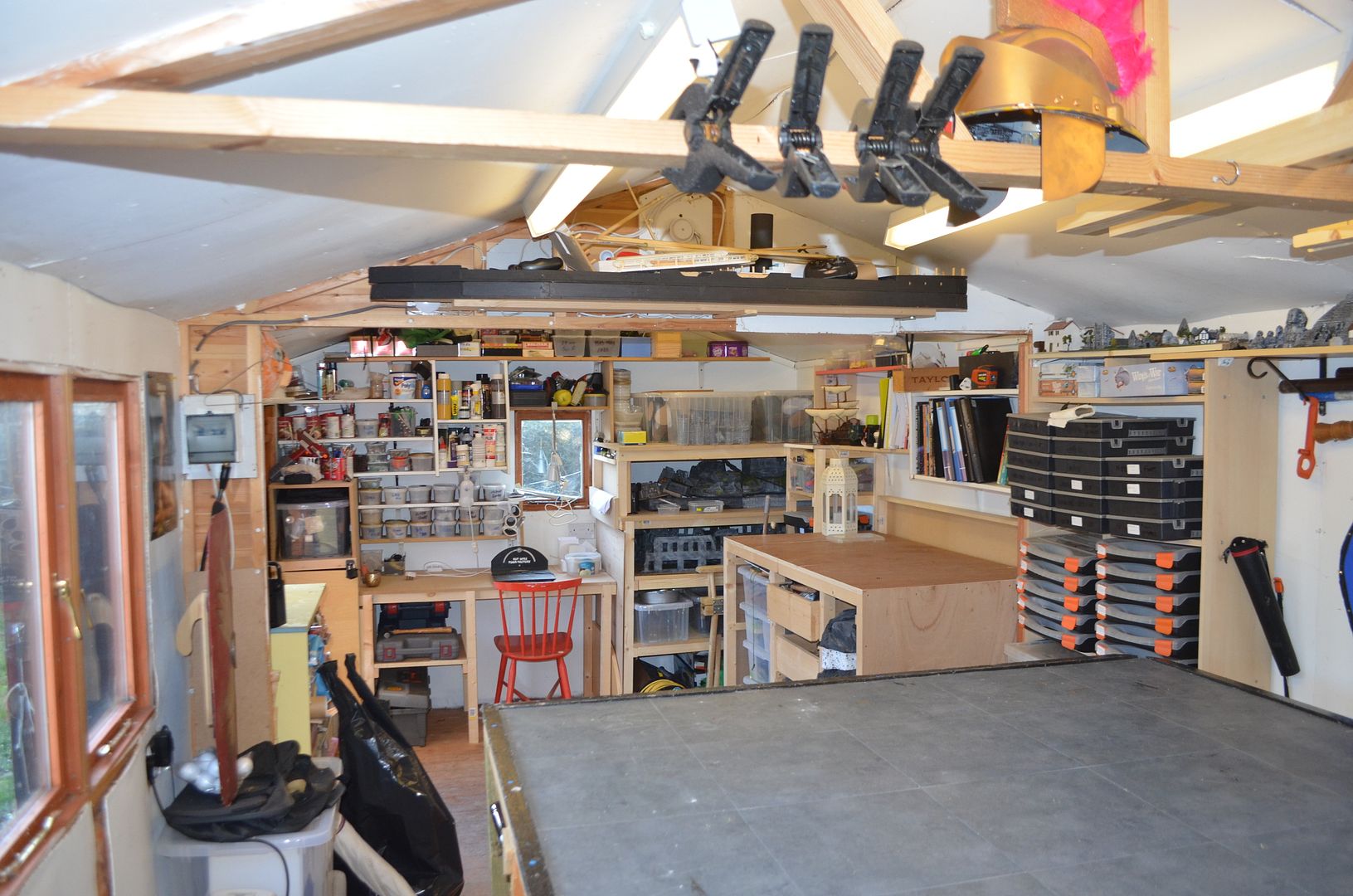 Tidy Shed !!
Standard sized table 3m x 1.5m
Extended Table now nearly 5metres long
Extended table - the shield are one I mocked up for the kids in their junior school - as was the Roman helmet in the rafters...
Extension Folded away - the home built unit is on casters and acts as one support for the extension