A few weeks ago I managed to purchase a great deal at Matakashis tea party – several really tall trees already based. To tie these into my terrain I just needed to repaint into my standard scheme. They make a welcome edition.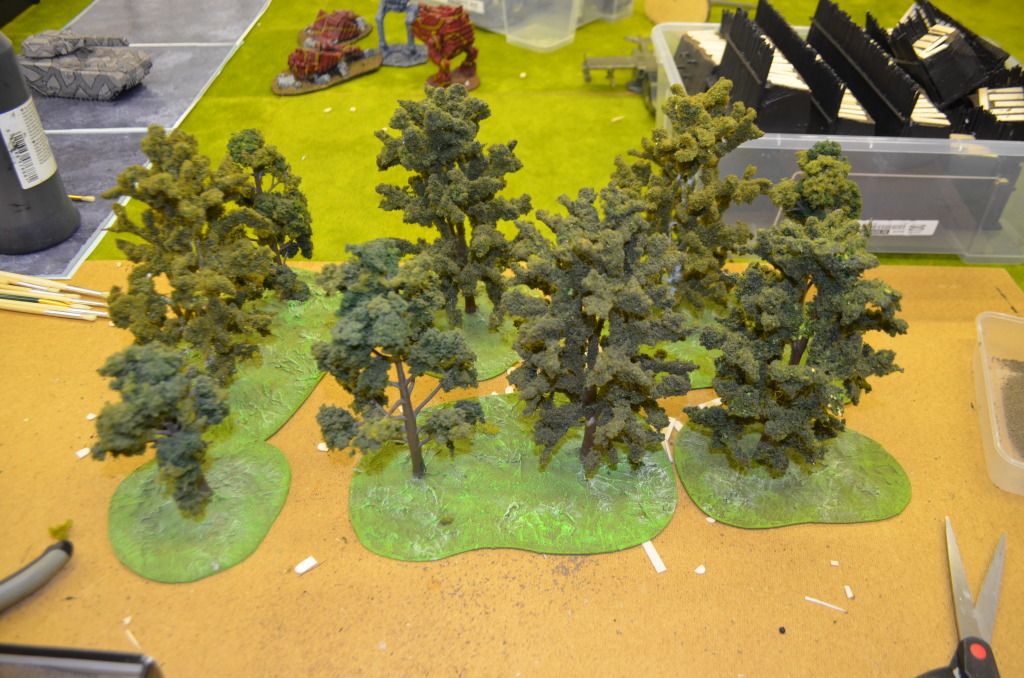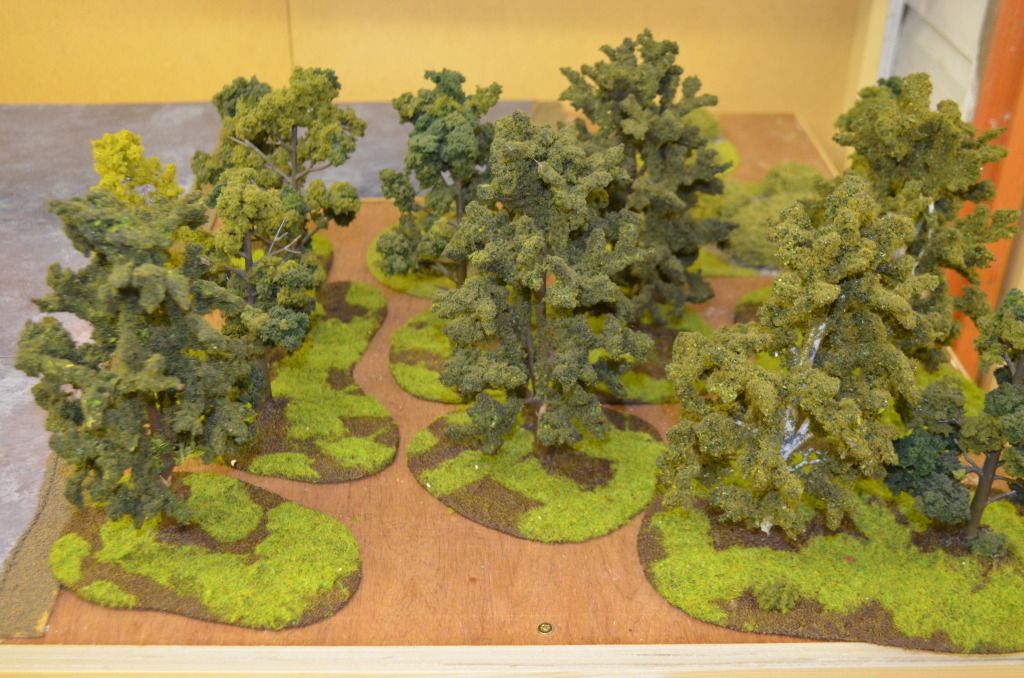 This then prompted me to rebase all my trees. Up til now my forests/woods have always been single stands but I decided to bite the bullet and base the trees in small groups. Not only do these prevent them from falling down in the heat of battle but I also think they look more aesthetically pleasing.
Given that I predominantly operate in two scales (10mm & 28mm) I decided to sort the trees by size with the smaller confers and deciduous trees going into a separate bin for my 10mm games. Ill woory about these another time.
The larger trees were sourced over the last few years, the big deciduous trees come from games workshop, the conifers from Modelzone)
All the trees were initially based on either steel washers or small plastic bases. Rather than strip these I decided to plonk them straight down onto hardboard bases (roughside up) using hard as nails glue.
Once dry the bases were then liberally coated in pva and ballast sprinkled over the glue. Again I left these to dry for 24 hours. Each base was then painted in a dark acrylic brown. This helped to bind the ballast and create the woodland floor. Static grass completed the base.
This task took a long time – I would set half an hour each morning aside to do the glueing and prep work and another hour in the evening to paint and complete the bases. I have now produced enough woodland to cover a third of my table...