Hi Folks
I am very excited about this post. A few months ago whilst planning out my game for this years forthcoming BLAM I decided I needed a church - up to now all the churches in 28mm scale were just too small and unfortunately the laser cut wares at Salute just weren't right.
I really did think this was going to be scratch build job until I found this site
http://www.petitepropertiesltd.com/onlineshop/index.php
This was a revelation. I should say thanks to the guys on the Very British Civil War site for alerting me to the site and since then I have put out a couple of notes on the various forums.
The site is full of wonderful 1/48 English style buildings -perfect for those English style games. Ill be definitely buying the Post Office, Village Store and Station Master House. There is even one building that will work as a pub.
These are tiny dolls houses but they are great for 28mm figures..
Onto the church
Please note that this review is based on what comes in the box and a simple lean to build - no glue yet. But it still looks great.
First up scale. Does this work with a 28mm figure...
Well as you can see in the picture below a 28mm figure works next to the door frame..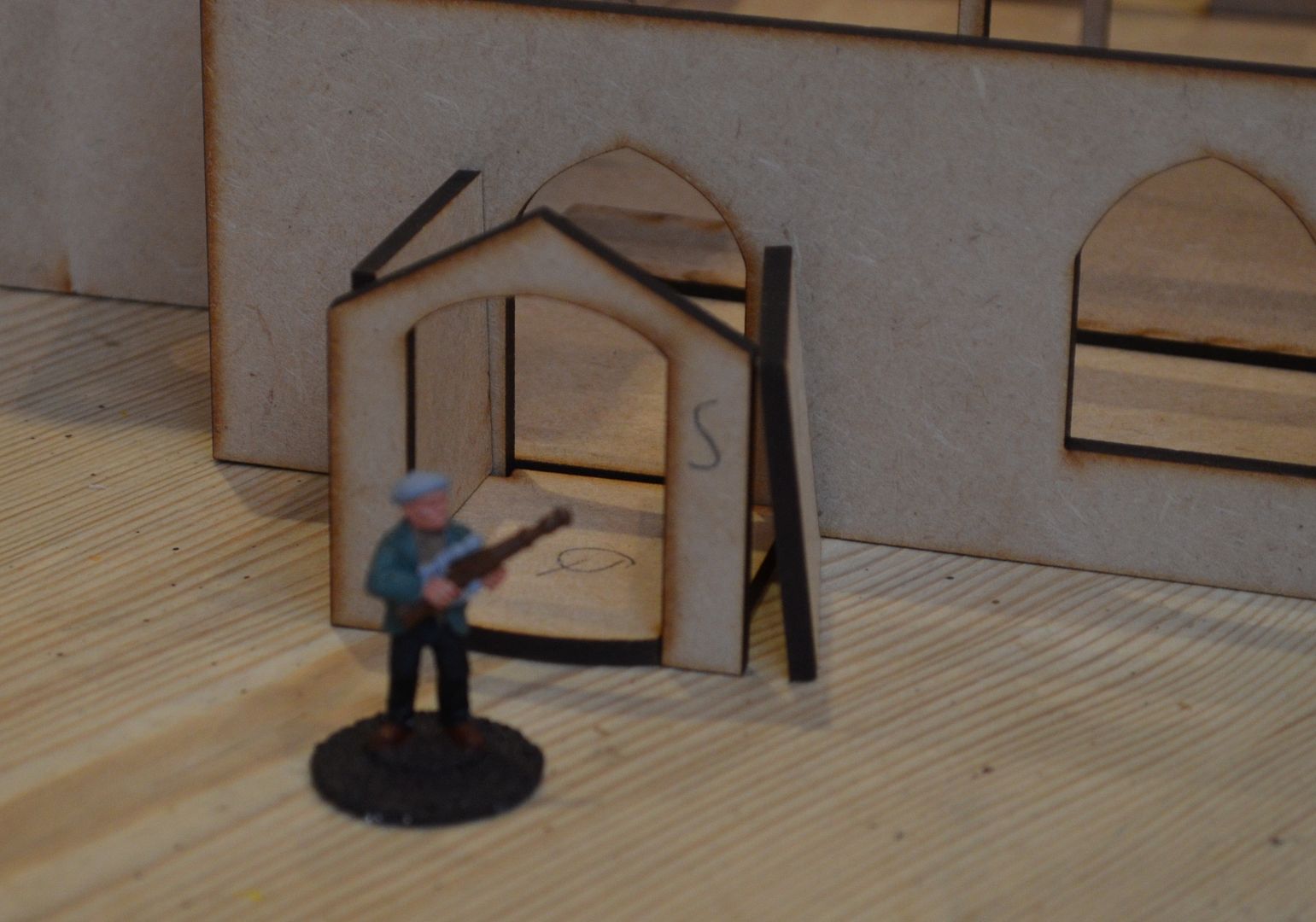 This church is huge almost 60cm in length, I haven't tried putting the roof on but it is there.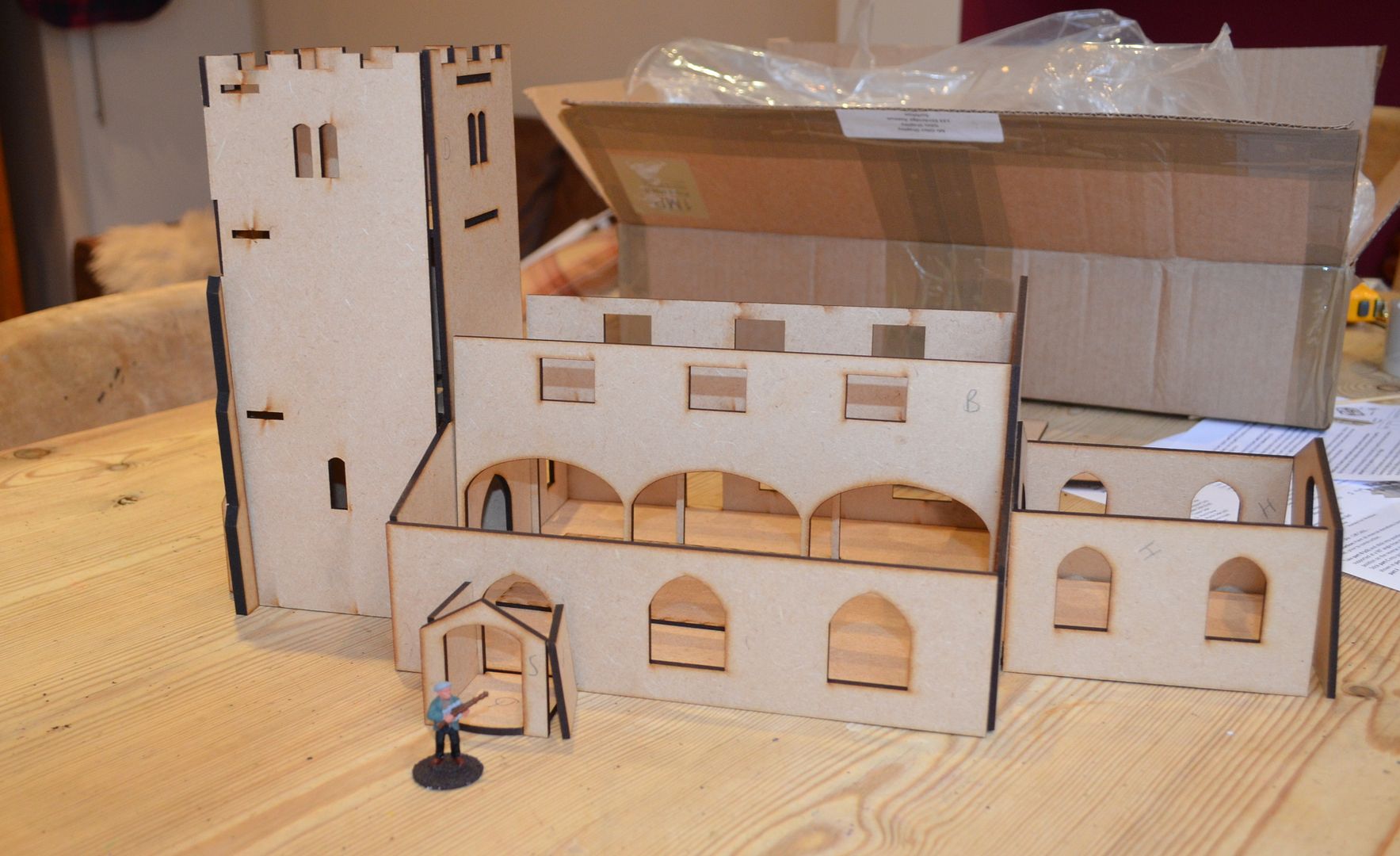 The inside of the church has pillars and arches. The company even sells altars pews and an organ !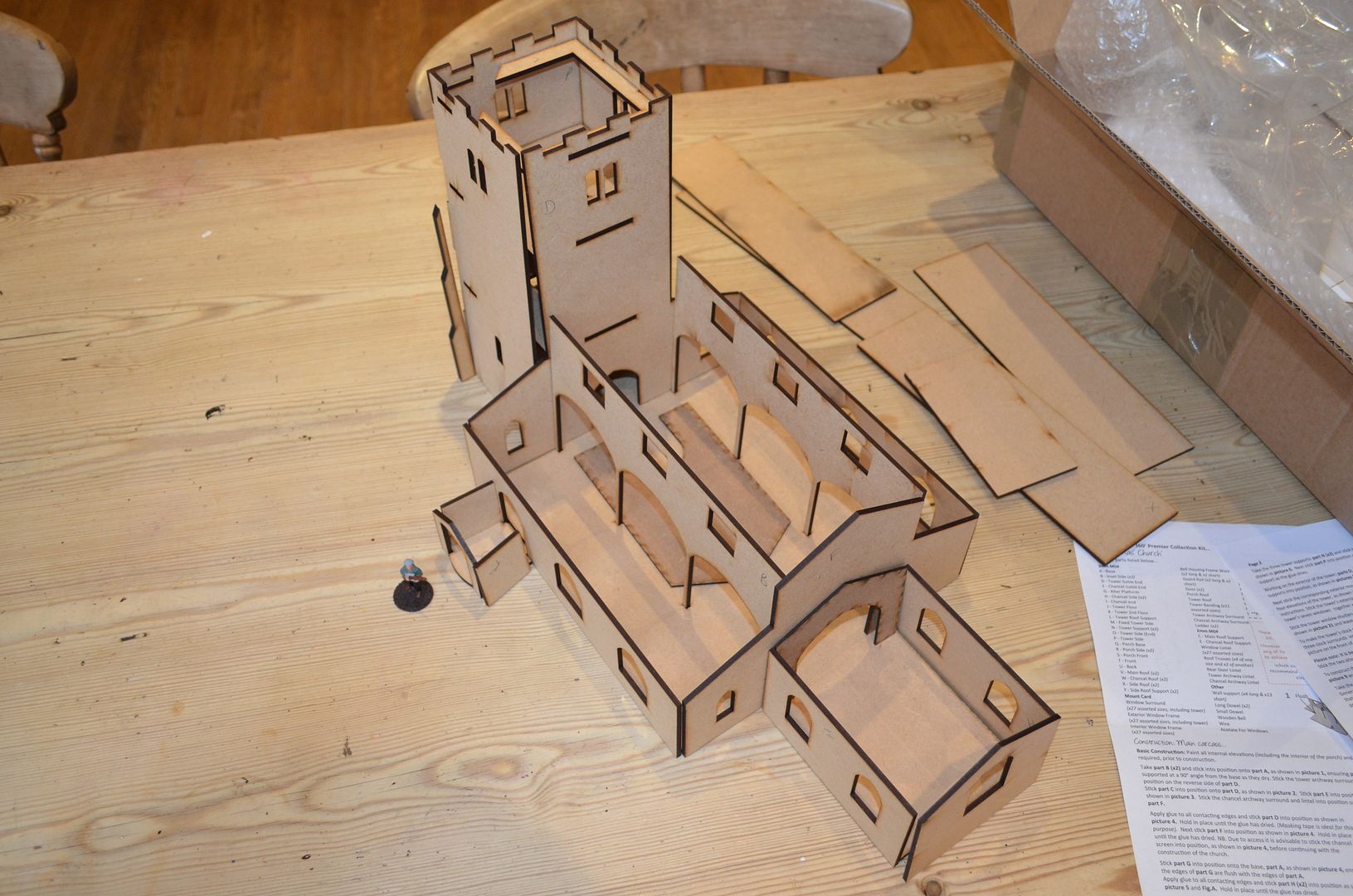 There are full instructions with each piece individually marked. Construction looks very simple.
You even get to build the inside of the bell tower. Ill probably create a flat tower for mine so figures can take advantage of the height.
Individually cut roof trusses !
and all the window frames are laser cut
To the right you can see the stain glass images on acetate.
The church cost £49.99
Come back soon for part 2 the build.
part 2 can be found here
http://shedwars.blogspot.co.uk/2014/05/28mm-norman-church-part-2.html