Stop Press
This is the second part to my hedge building project - if you want to read the disastrous part 1 go here
http://shedwars.blogspot.co.uk/2013/07/frustration-with-28mm-hedges.html
If you following this story welcome....
Well after my disastrous attempts at fixing the clump foliage using PVA glue as reported in the last post I finally found a way to fix the hedges.
A quick trip to B&Q (large DIY chain) revealed all sorts of wonderful glues, wanting to make sure that the product dried clear I picked up this product.
Its called Glue & Fix and is manufactured by Bostik
It flows from the tube like a liquid toothpaste and certainly does the job. Not only has it fixed the clumps to the battens is seems to be holding the firm. I would recommend however that this is done outside as the product somewhat stinks.
So in the space of about an hour nearly four metres of hedges were finished. I still sprayed scenic cement over the top to be sure.
The edges were then dry brushed browns to finish them off.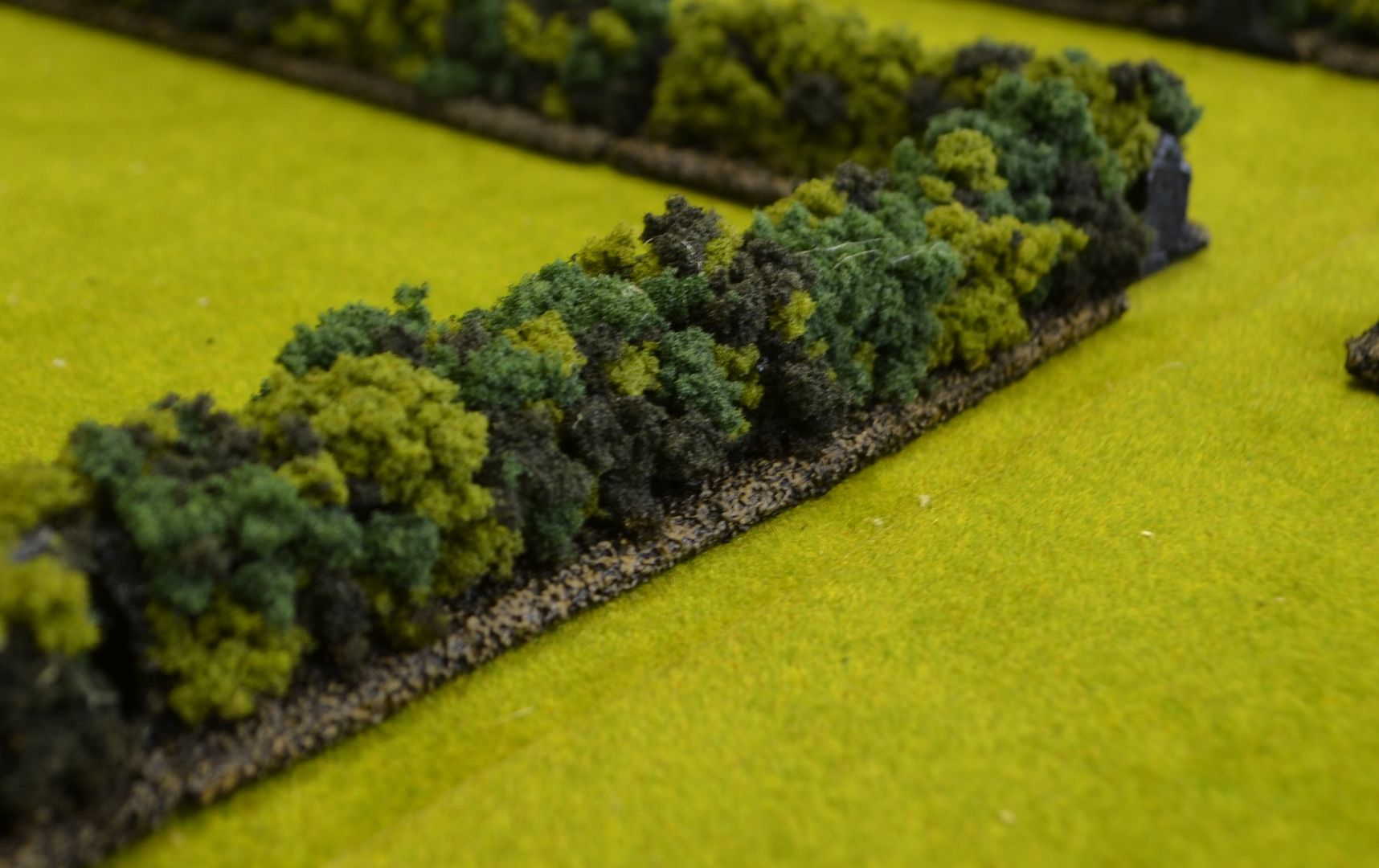 Close up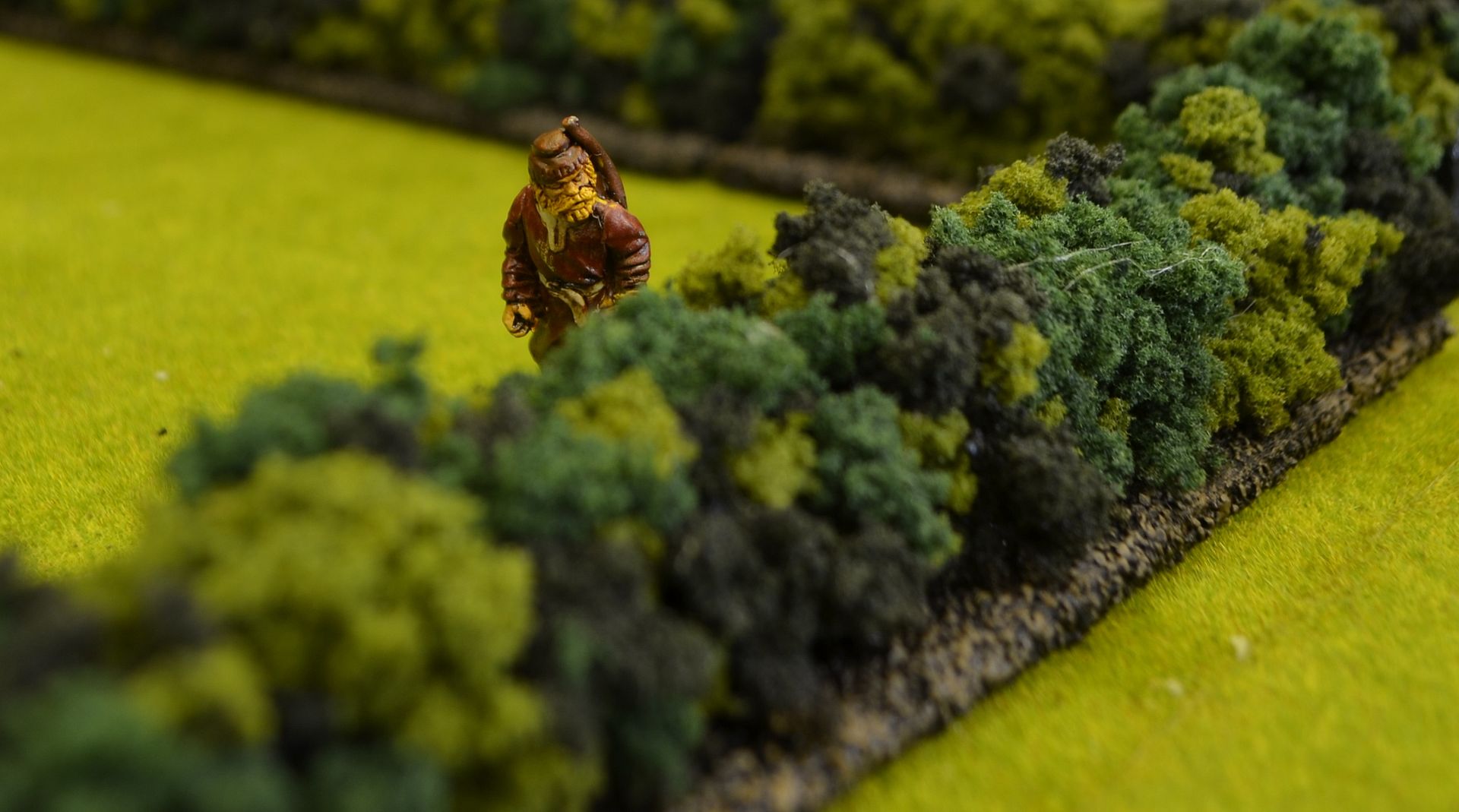 28mm figure behind for scale

A clue to my next project ? (maybe)
Up next are the corners and t junctions required. These have been finished in exactly the same way.
Finally I'll be making some gate sections
Until next time
A happy Eric